Pandal snack? 600 phuchkas used as decorations go missing | India News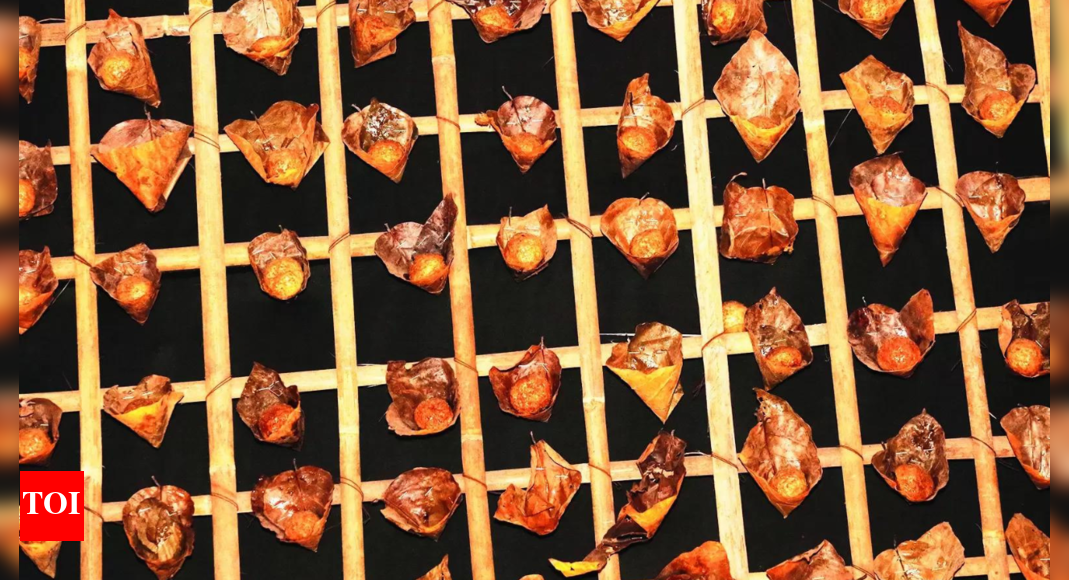 KOLKATA: What to eat in Kolkata is a gastronomic fantasy. What not to eat wasn't food for thought until Durga Puja organisers found 600-odd chemical-laced decorative phuchkas, the city's famed version of golgappas, missing from their pandal's decor.
Behala Natun Dal alerted police this week to the phuchka pilferage, fearful of the possibility of people who made off with the globules coming to harm after consuming those.
Convenor Sandipan Banerjee said the south Kolkata puja committee knew some visitors might find the sight of phuchkas "tempting" and so had posted on social media that nobody should try scooping those out and eating them as they contained chemicals.
CCTVs caught visitors devouring phuchkas
Resin and a hardener were used on the decorative phuchkas to preserve their crunchy look till the end of the festivities," said Banerjee. "We were alarmed to see CCTV footage of a visitor plucking a phuchka from the shaal pata (dry sal leaf) base and devouring it. Many others scooped out chemically treated phuchkas from parts of the pandal, although we hope not all ate them."
Sanchari Das, a resident of Dum Dum in north Kolkata, visited the pandal on Saptami and admitted to being enticed by the sight of so many phuchkas. The volunteers shooed us away from the decor. It now makes sense," she said.
Phuchkas mounted on sal leaf were hung from the pandal's roof in 15-odd layers. "Those kept in boxes remained out of reach. Some picked up even those phuchkas that had been symbolically offered to the idols," a committee member said. "I guess we didn't quite anticipate the degree of curiosity and temptation that phuchkas might elicit."
Watch Golgappa-themed Durga puja pandal shines at Kolkata's celebration