Mumbai: 'Why are so many rescued children running away?'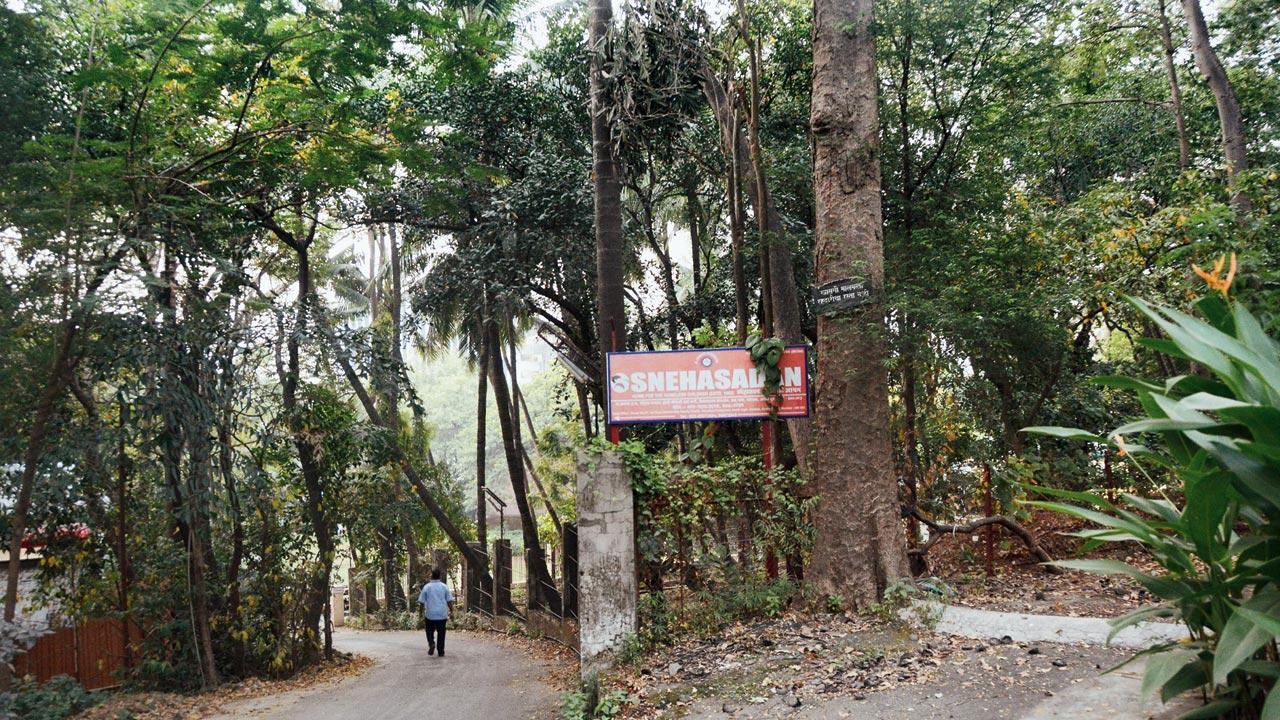 Frustrated with the lack of security at the Snehasadan centre at Chakala in Andheri, where rescued street children are provided food, shelter and education, the Mumbai Police wrote to the Child Welfare Committee (CWC) two months ago expressing their concerns as four to five kids tend to run away from the home every year. In the past 2.5 years, the MIDC police have filed 12 kidnapping-related FIRs, one for each of the children who ran away from the centre. Recently, an eight-year-old boy who was admitted to the Snehasadan ran away and went missing in Jogeshwari.
Currently, the centre houses 37 boys whom the police rescued from human traffickers. In their letter, the police requested that children be provided shelter elsewhere.
A senior police officer told mid-day, "We have written a letter to the CWC requesting that they not permit children to be kept at this facility due to security lapses and the huge number of absconding children. It poses a threat to the children's safety."
According to a police source, cops rescue children who are alone on the streets or have left home for some reason and present them to the CWC. If deemed necessary, they are then admitted to the centre, which receives government subsidies to provide free facilities, including food, shelter and education till the child turns 18 years old.
The source also revealed, "Children are running away from this centre due to security lapses. CCTV footage often shows security guards sleeping or caretakers being preoccupied with other tasks. It is challenging to find missing children as they do not have mobile phones, ID cards or any form of identification. The centre needs to take more responsibility when it comes to protecting the children and ensuring their safety."
This year's cases
An eight-year-old from Jogeshwari whose father is in jail and whose mother is mentally ill was found begging on the street in MIDC. The MIDC police admitted him to Snehasadan on October 22. However, that very evening, the child fled while the security was preoccupied with other work. The centre informed the MIDC police and an FIR was registered. The child has not been found.
Some months earlier, a 10-year-old boy was found outside the Jogeshwari railway station begging. Asked about his family, he told to cops that he had no one. The Jogeshwari police admitted him to Snehasadan on June 20, but he too went missing. The police, however, traced the kid and readmitted him to the centre.
Prior to that, a 15-year-old who was admitted to the centre by the cops absconded on April 16 and made his way back to his home in Haryana. This teen had come to Mumbai to become an actor but had to resort to begging after arriving. Fortunately, the MIDC police managed to trace him.
The cops had had similar success tracing a six-year-old boy who ran away from Snehasadan on January 18.
Last year's instances
On July 9, a 13-year-old boy who had run away from the centre was traced to Surat, Gujarat by the MIDC police. This teen had been admitted by the Vasai police.
On 28 August, a 15-year-old boy from UP, who had come to Mumbai in 2018 to become an actor, absconded from Snehasadan. The Chembur police had admitted him after he was seen begging on the streets. Luckily, he was eventually found outside Kurla railway station.
Another 15-year-old from UP also fled from the centre in October 2022. He made his way back home, according to the MIDC police, who got in touch with his family.
On December 2, a 14-year-old boy absconded from the centre.
Two incidents from 2021
On July 9, a 17-year-old from Rajasthan left for Mumbai to become an actor. However, he was later spotted begging on the streets and the Malad police admitted him to the centre. However, he ran away and returned home.
In November, an 11-year-old ran away from Snehasadan and took up begging outside Dadar railway station. The MIDC police eventually traced him and readmitted him to the centre.
'Doing our best'
Father Welington Patil, assistant director of Snehasadan, said, "We are doing our best to keep the children safe. They typically escape by jumping over walls when the security guards or caretakers are unavailable. We strive to provide a comfortable and homely environment for the children, where they have freedom, routine and care. We cannot treat them like prisoners and lock them up."
He added, "We are dedicated to helping these children and providing them with a secure future."
37
No. of boys living at centre