ZPM vows to fight corruption if voted to power in Mizoram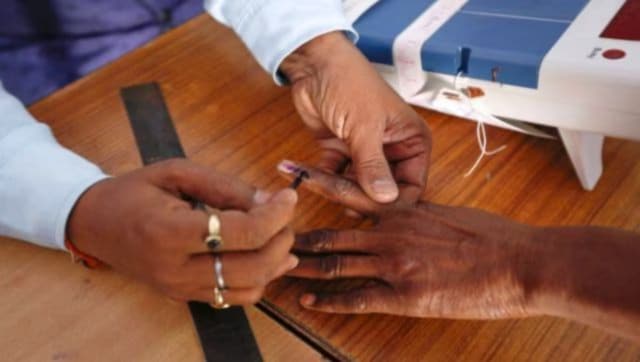 44.55% voter turnout recorded till 1 pm in Chhattisgarh and 52.73% in Mizoram.
Voting for the first phase of the Chattisgarh Assembly Elections, involving 20 seats in the state's southern region, began on Tuesday.
The voting process began at 7 a.m. amid tight security.
Polling started at 7 a.m. for ten seats, which include Mohla-Manpur, Antagarh, Bhanupratappur, Kanker, Keshkal, Kondagaon, Narayanpur, Dantewada, Bijapur and Konta. 2
The polling for the remaining assembly constituencies, which include Pandaria, Kawardha, Khairagarh, Dongargarh, Rajnandgaon, Dongargaon, Khujji, Bastar, Jagdalpur, and Chitrakote, will commence at 8 a.m. and continue until 5 p.m.
The state of Chhattisgarh is undergoing elections in two phases, with the second phase scheduled for November 17. 20 constituencies in Chhattisgarh, which has a 90-member house, are set for the polls on Tuesday, including 12 from the Bastar division.
There are a total of 223 candidates in the fray for 20 seats. 5304 voting booths have been set up by the election commission for this phase.
There are 40 lakh, 78 thousand, and 681 voters in this phase. Of these, there are 19 lakh, 93 thousand, 937 male voters and 20 lakh, 84 thousand, 675 female voters.
Polling for the Mizoram Assembly began on Tuesday, the counting of which is scheduled on December 3.
The voting began at 7 a.m. on Tuesday and will continue till 3 p.m.
A total of 174 candidates are in the fray. According to the CEO Mizoram, the total number of electors in Mizoram stands at 8,51,895.
As many as 2,058 votes have been cast through home voting and 7,497 votes through postal ballots at designated facilitation centres for the Mizoram Assembly elections.
The 40-member state assembly is the only poll-bound state where the Congress and the Bharatiya Janata Party (BJP) are not the primary contenders.