Will stop drinking water if demands for Maratha quota not met: Manoj Jarange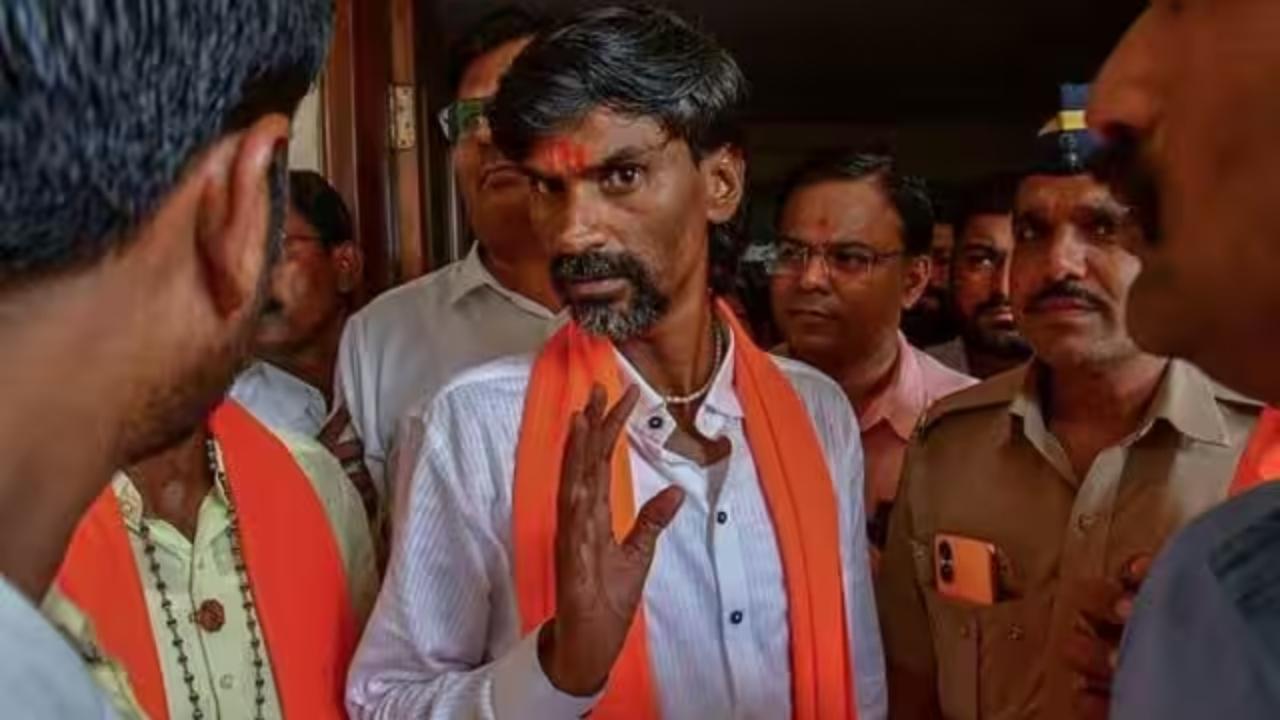 Maratha quota activist Manoj Jarange Wednesday said that he will stop drinking water from this evening if the Maharashtra government does not fulfil his demand for reservation to the Maratha community.
Leaders of all parties should ask the Maharashtra government to call a special session of the state legislature and give reservation to the Maratha community, Jarange who has observing fast at Antarwali Sarati village in Jalna district since October 25, told reporters.
Maharashtra Chief Minister Eknath Shinde has called an all-party meeting in Mumbai to discuss the situation in the state amid the Maratha quota agitation. Shinde will apprise opposition leaders of the government`s plans to handle the situation and seek their support, an official in the Chief Minister`s Office earlier said.
"Leaders of all parties who are in Mumbai should ask the state government to call a special session of the state assembly and declare Maratha reservation. If this is not done, I will quit drinking water from Wednesday evening. The agitation will not stop and will continue peacefully," Jarange said.
He also noted that some Maratha quota agitators were detained by the police at Kej in the violence-hit Beed district, but have now been released.
"I will still take a review of this," he said.
Also read: Maratha reservation stir: CM Eknath Shinde calls all-party meeting; Sena (UBT) not invited
Jarange also hit out at the ruling BJP leaders over some of their statements on the Maratha quota agitation.
"The leaders should not speak now on the issue. They speak sweetly to us but register offences against agitators. That is why the BJP is on decline," he said.
The activist said there was anger among people over the suspension of Internet services in Beed and Jalna, following violence over the Maratha reservation demand.
"You are destroying the career of Maratha youth. But destroying your career is in the hands of the Maratha community," Jarange claimed targeting leaders in the government.
On Tuesday, the Maharashtra government published an order asking officials concerned to issue fresh Kunbi caste certificates to eligible Maratha community members, paving the way for them to avail reservation benefits under the OBC category.
A government resolution (GR) asked the officials to translate old documents having references to Kunbis and written in Urdu and `Modi` script (which was used to write Marathi language in earlier times). These documents are to be digitised, attested and then put in public domain.
Jarange on Tuesday expressed displeasure over the state cabinet`s decision to grant Kunbi caste certificates to the Marathas in the Marathwada region.
"Don`t be selective in granting reservation. Give Kunbi caste certificates to all Marathas. Officials should not distribute these (Kunbi) certificates (as declared by the government). The government should accept the first report of the Justice Shinde committee and convene a special session of the legislature to decide on the Maratha quota," he had said. (With inputs from PTI)