UPSC GK Capsule: From Nepal Earthquake to Bombay HC Decision On Crackers, Top Events of The Week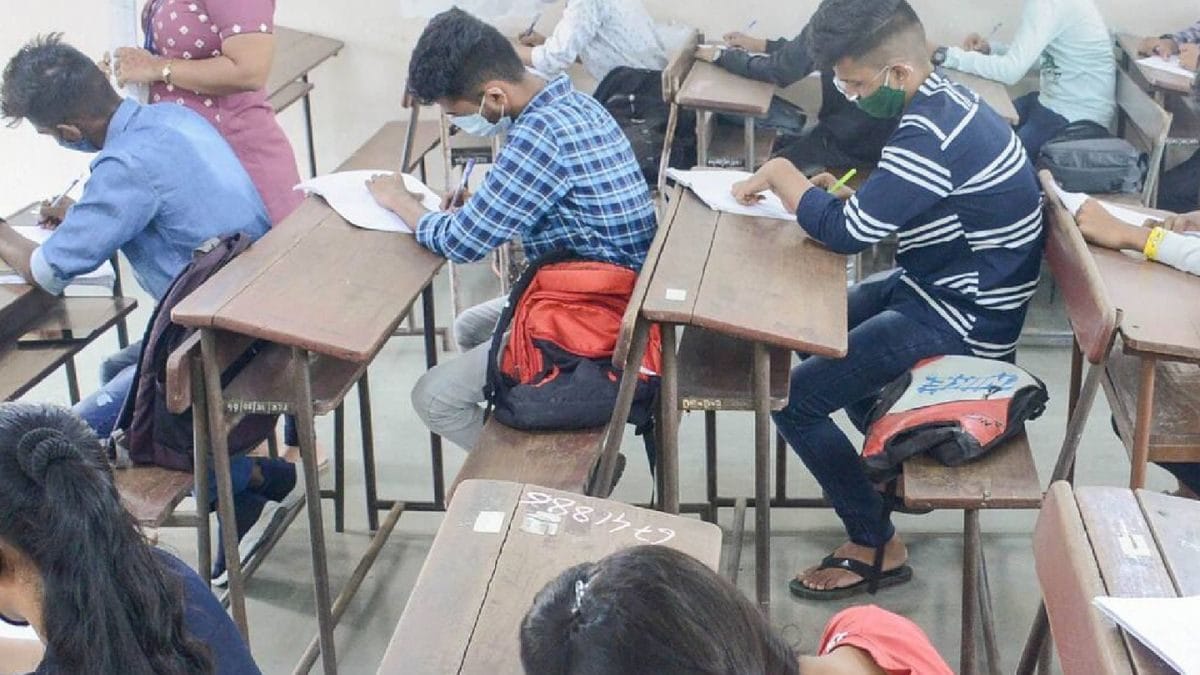 Last Updated: November 12, 2023, 16:07 IST
Here are some major events of last week to help you prepare for govt jobs (Representative image)
UPSC GK Capsule: To help you prepare for any future competitive exams, here is a list of this week's key points to be aware of
From UPSC Civil Services to SSC recruitment exams, from college admissions to group discussions, general knowledge questions mark a significant part of almost every exam. For candidates preparing to crack an exam or those who need to get their news in a compact form, News18 offers a weekly column – GK Capsule. While we provide you a weekly news wrap, to get more information on a specific topic or an exam, reach out at @news18dotcom.
Staying informed about global events is crucial for various competitive exams such as UPSC and bank entrance exams. It not only enhances general knowledge but is also essential for tackling questions in these challenging examinations. Let's delve into the detailed summaries of the major events that unfolded during this week to provide a comprehensive understanding.
Bombay HC Reduces Time for Bursting Firecrackers During Diwali:
On November 10, the Bombay High Court took a significant step in reducing the duration of Diwali fireworks to just two hours. This decision stemmed from concerns about air quality in Mumbai, particularly in crucial areas where the air quality index (AQI) remains low. The new rule restricts fireworks from 7 pm to 10 pm. The revised directive now allows fireworks only between 8 pm and 10 pm during the Diwali celebration. Brihanmumbai Municipal Corporation (BMC) chairman Iqbal Chahal urged residents to adhere to the court's decision, emphasizing the importance of respecting the prescribed time frame.
US and India Kick Off the Fifth Edition of the 2+2 Meeting:
In a significant diplomatic development, the fifth edition of the India-US 2+2 Ministerial Dialogue commenced on Friday in New Delhi. The meeting saw the participation of key figures such as US Secretary of State Antony Blinken and External Affairs Minister S Jaishankar. During the dialogue, Jaishankar expressed appreciation for the strong support provided by the US during India's G20 chairmanship. The successful G20 Summit in September was attributed to this support, as acknowledged by Jaishankar. The meeting highlights the ongoing collaboration and strategic engagement between India and the United States.
Biker in Kerala Fined Over Rs 86,000 for 155 Traffic Violations:
In a rather unusual case, the Kerala Motor Vehicle Department (MVD) imposed a substantial fine of around Rs 86,000 on a young motorist for committing 155 traffic violations. The violations were captured by AI cameras, showcasing the individual riding his two-wheeler without a helmet and carrying two passengers through the Mattool area of northern Kannur district. Even more unexpected, reports suggest that the individual even made faces in front of the AI camera. In addition to the hefty fines, the MVD suspended his license for a year and seized his bike, with the condition of returning it only upon payment.
Punjab Sees Drop in Farm Fires:
On November 9, Punjab witnessed a notable decrease in the number of stubble-burning incidents, recording 639 agricultural fires. This reduction came as a result of police and civil administration crackdowns on erring farmers to prevent the burning of crop waste. The Supreme Court issued orders on November 7, directing the immediate cessation of crop waste burning. As part of these measures, the apex court assigned the local station house officer (SHO) to take charge of curbing agricultural residue burning. The burning of paddy straw in Punjab and Haryana has been identified as a significant contributor to the worrisome increase in air pollution levels in Delhi-NCR during October and November.
Nepal Earthquake:
On November 6 a 5.6-magnitude earthquake struck Nepal, leading to tremors felt in Delhi and the National Capital Region (NCR). The epicenter was located 233 km north of Ayodhya, Uttar Pradesh, according to the National Centre for Seismology. This event caused widespread panic, with people frantically evacuating residential buildings. The earthquake's impact was particularly significant in Delhi-NCR, emphasizing the seismic vulnerability of the region. Earlier, on November 3, severe earthquake tremors were observed in Delhi-NCR and adjacent states following a magnitude-6.4 earthquake in Nepal.