Thane: 43-year-old man injured in fire after gas leak in house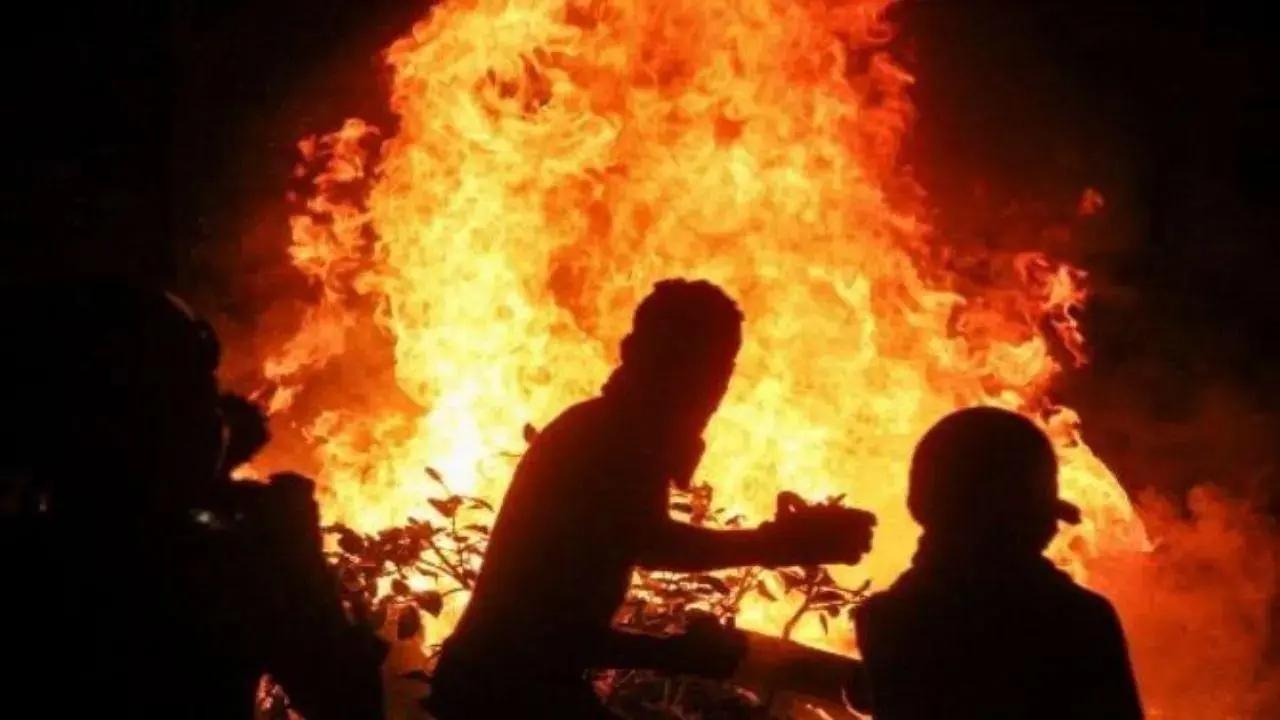 On Wednesday, a 43-year-old man was injured when a fire broke out after a cooking gas cylinder leaked in his house in Thane.
The incident took place at around 11 pmon November 8. "The incident happened in the house located on the fifth floor of a 29-storey building in Waghbil area on Ghodbunder Road," the Yasin Tadvi, Thane Municipal Corporation`s disaster management cell chief said.
"There was leakage of gas from the cylinder which led to the blaze," the TMC official said.
"A man staying in the house received leg injury while trying to put out the blaze. He has been hospitalised," the TMC official added.
"After receiving information, local firemen and the disaster management cell team rushed to the spot and doused the fire in about half an hour. Some items in the kitchen were destroyed in the blaze. The gas cylinder was removed from the house by the fire brigade personnel," he said.
Meanwhile, in Bhiwandi, an electricity transformer caught fire in Bhiwandi in Thane district on Thursday morning.
"No person was injured in the blaze which erupted at around 5.30 am in the transformer located in Subhash Nagar area," Bhiwandi Nizampur Municipal Corporation`s disaster management officer Sakib Kharbe said.
"After being alerted, local firemen rushed to the spot and put out the blaze in about an hour," the offical said.
According to the official, the transformer was completely destroyed.
The cause of the fire was not yet known.
(with inputs from PTI)