Supreme Court to rule marriage equality rights for LGBTQIA+ community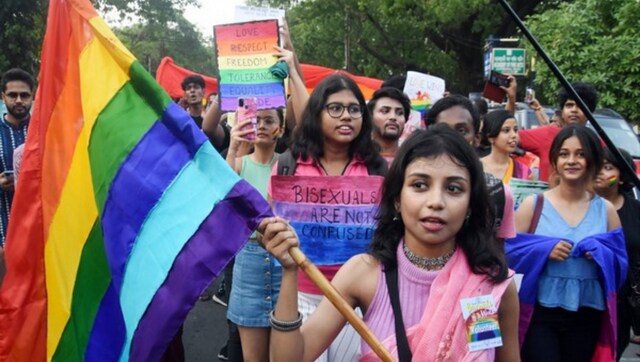 On Tuesday, the Supreme Court will rule on a number of petitions concerning the rights of the LGBTQIA+ community to marriage equality.
DY Chandrachud, Chief Justice of India, Justices Sanjay Kishan Kaul, S. Ravindra Bhat, Hima Kohli, and PS. Narasimha make up the five-judge Constitution bench. They are currently hearing a number of petitions concerning the rights of the LGBTQIA+ community to marital equality.
On May 11, following the conclusion of the arguments from all of the solicitors, the order was reserved.
On April 18, the Constitution Bench started considering the case, and the hearing lasted for over ten days.
Different petitions requesting the legal recognition of same-sex marriage are being handled by the Supreme Court. Earlier, one of the petitions brought up the issue of the lack of legal protections for members of the LGBTQIA+ community.
The court has made it clear that it will handle the matter in accordance with the Special Marriage Act's requirements and will not rely on any personal laws in this regard.
The couple reportedly wanted to protect LGBTQ+ people's fundamental freedom to marry whoever they choose, according to one of the petitions. It stated that "the exercise of which ought to be insulated from the disdain of legislative and popular majorities." The petitioners additionally argued that they had a basic right to wed one another and asked this Court for the proper instructions to enable them to do so.
Senior solicitors Mukul Rohatgi and Saurabh Kirpal defended the petition.
The Centre has argued against the argument and maintained that Parliament, not the court, should decide the matter.
The National Commission for the Protection of Child Rights (NCPCR) has informed the Supreme Court that adoption is not a substitute for biological birth in heterosexual couple households because the entire legal system is framed with the welfare of the child as its primary concern.
On April 18, the Centre sent a letter to the states requesting them to comment on the problems surrounding same-sex marriage.
The legal acceptance of same-sex weddings across the nation has been resisted by the states of Assam, Andhra Pradesh, and Rajasthan.
(With agency inputs)