Stranded whale calf pushed back into the sea after 40 hours in Ratnagiri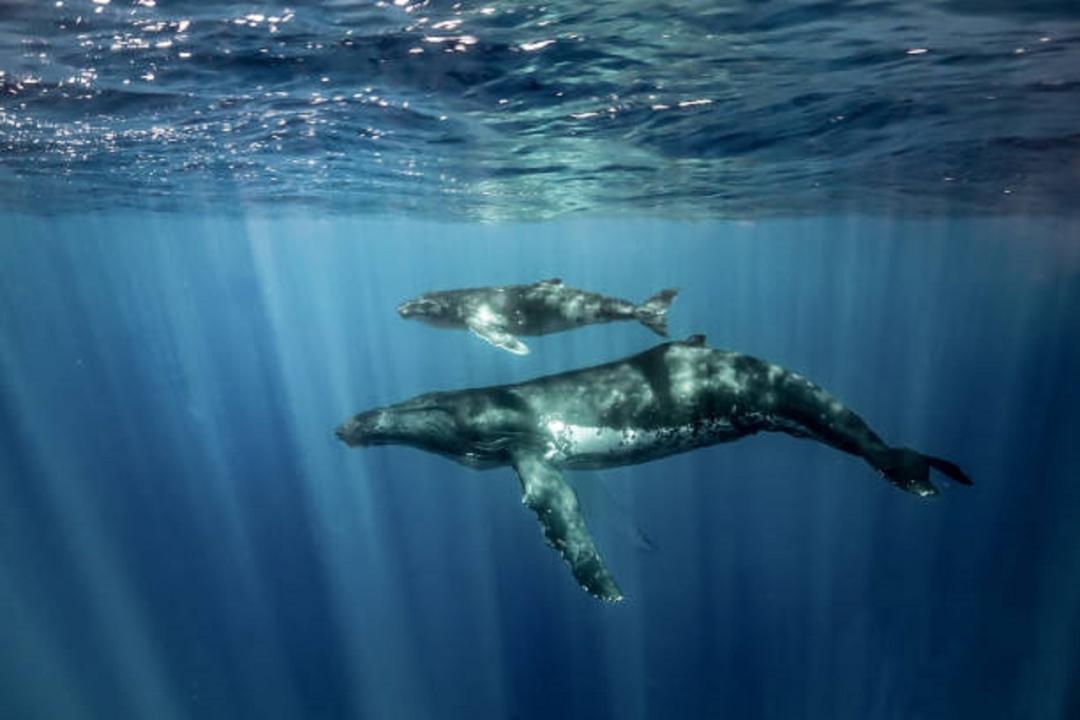 A 35-foot-long whale calf that was stranded on the coast of Ganpatipule in Maharashtra`s Ratnagiri district was on Wednesday pushed back into the sea after 40 hours of efforts, delighting visitors and locals at the tourist spot, officials said, reported news agency PTI.
The whale calf, weighing nearly 4 tons, reached the coast on Monday but got stuck in the sand near the beach as there was a low tide, reported PTI.
Travellers and locals who spotted the marine mammal struggling in shallow waters alerted the authorities, including Ratnagiri police and Coast Guard, resulting in a spirited rescue operation, reported PTI.
Initial attempts by the fire brigade, police and locals to push back the whale calf deep into the sea did not succeed, triggering concerns about its safety and survival, reported PTI.
Moving quickly on their feet, the rescuers began pouring seawater to keep the calf hydrated and covered it with cotton to create the required environment to save it, said the official, reported PTI.
A team of veterinary doctors also reached the spot and administered fluid to the whale calf to keep it alive, reported PTI.
An effort was made to push the sea animal by tying it with a belt and dragging it, but it caused injuries near its tail, prompting authorities to abort the method. Meanwhile, marine experts were also roped in to monitor the whale calf`s health, he said, reported PTI.
On Tuesday night, a tugboat was brought and the whale was placed on a net under a new rescue plan. During high tide, officials and locals again started pushing the calf into the water. They were inspired to work harder seeing the calf itself making attempts to slide towards deeper water, the official said, reported PTI.
After working relentlessly for several hours, the whale calf was dragged 7 to 8 nautical miles into the sea by the tugboat in the early hours of Wednesday, the official said, reported PTI.
Once back in its natural habitat, the whale calf broke the net and started swimming on its own. It then swam deeper and vanished in the sea, said Dhanajay Kulkarni, superintendent of police, Ratnagiri district, reported PTI.
"It was an important task to save the marine life. All stakeholders, including the district administration, Coast Guard, a private company, local villagers, and marine experts, were involved in the operation alongside the police to rescue the whale," he said.
Typically, mammals like this calf face survival challenges after being stranded on the shore for more than 35-40 hours, but this calf defied the odds, he said. "All were very happy as they successfully guided it back into the sea, knowing that it can now resume its natural life," he added, reported PTI.
(With inputs from PTI)