Shortage of TB medicines: 'Please address this immediately, Mr PM'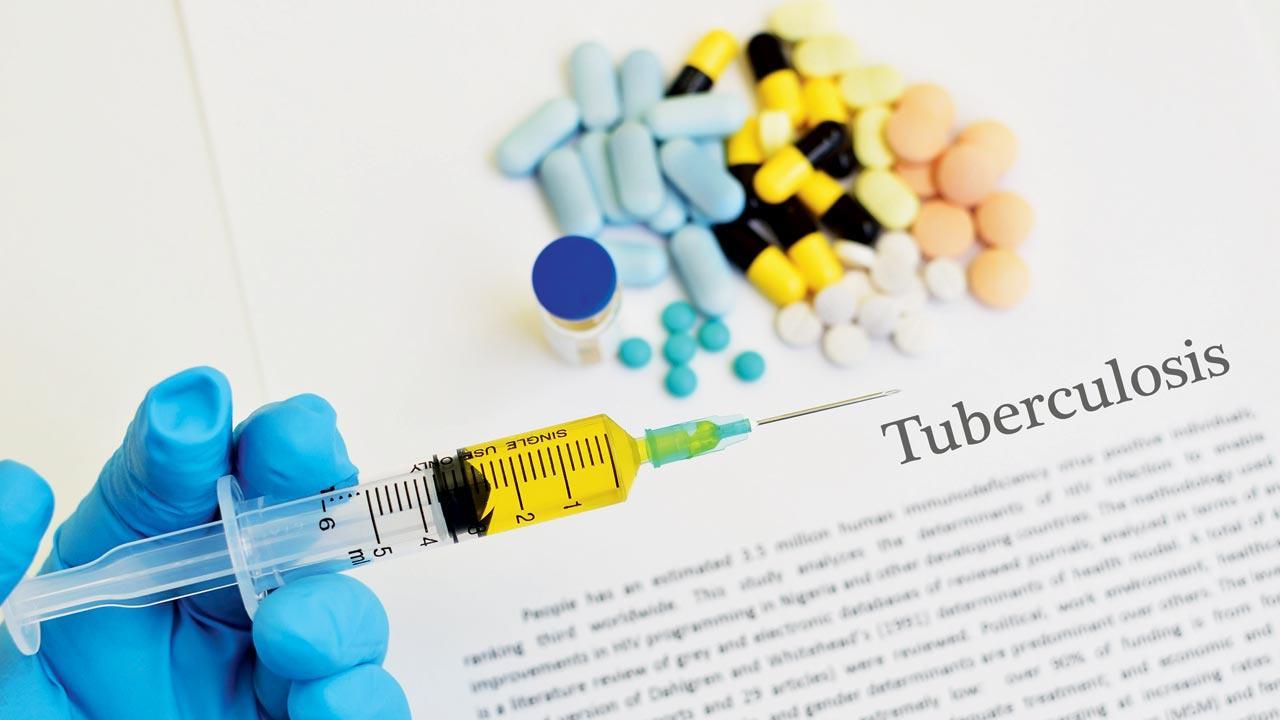 At least 113 advocacy groups and 776 individuals worldwide have addressed a letter to the Ministry of Health and Family Welfare (MoHFW) and Prime Minister Narendra Modi, urging immediate action to address the shortage of essential TB medicines in India. Interestingly, on October 1, the ministry issued a press release denying any shortage of TB drugs in India. This is the second such statement after the first by it on September 26.
Among the signatories to the letter is the Mumbai District Tuberculosis Control Society, as DOTS centres across the city have been experiencing shortages of drug-resistant TB medicines, such as Moxifloxacin (Lfx), Cycloserine (Cs), Linezolid, Clofazamine, Pyridoxine, and Delamanid FGD-1st line, since June.
The letter highlights the concern that drug stockouts at the state level may lead to further TB drug resistance in people who are forced to interrupt their treatment, potentially rendering it ineffective.
The letter was written on September 22, ahead of the second high-level meeting for TB elimination held by the United Nations, which India did not attend, and it was signed and released by advocacy groups on September 29.
The signatories include groups from Kenya, the United States, Uganda, the United Kingdom, Canada, Niger, Zambia, the Democratic Republic of the Congo, and other countries.
Shortages despite assurances
mid-day has carried multiple reports highlighting the shortage since mid-August due to issues in the tendering process by the Central TB Division (CTD). Even as the Union health ministry assured an adequate stock of crucial TB medications in Maharashtra on September 26, district-level officials said there is still a shortage of Cycloserine and there are concerns about the lack of clarity regarding when the situation will be resolved. The medicine is used to treat DR-resistant TB patients and is prescribed along with other drugs. "We have received one month's stock for Linezolid and Clofazamine from CTD, let's see what the situation is once it ends. No Cycloserine so far, there is likely some problem at the manufacturer's end," said a DOTS centre official from Mumbai.
The health ministry's statement noted that Maharashtra has already procured Cycloserine tablets from the CTD, with 6,34,940 tablets available as of September 24.
However, even district TB officials from other places like Palghar and Thane have talked about a shortage of Cycloserine. One official from Nashik also said that there is still a shortage of other DR-TB drugs. In some of these cities, including Mumbai, officials also noted that they have a shortage of funds to procure adequate stock of DR-TB drugs locally after receiving permission from the higher-ups to do so.
"This shortage has persisted for the past three months. We are still facing issues with drug-resistant TB medicines. The stock will likely be exhausted in eight to 10 days. We have approximately 100 DR-TB patients. We have reached out to other municipal corporations for help. The situation is expected to improve by next week," said an official from Nashik district.
Stock from Gujarat
State-level officials acknowledge that some medicines remain inadequate across Maharashtra. "We are still trying to procure Cycloserine stock from Gujarat. We hope it will arrive by next week," said a state-level official who is part of the TB elimination programme.
There are approximately 5,000 DR-TB patients across the state who rely on the government's supply of medicines and have either been spending exorbitant amounts on purchases from private medical shops or missing out on their doses. When asked if there are any plans to reimburse such patients for the expenses incurred, the official said there are no plans for the same at the moment, but it can be taken into consideration.
Ministry statement
A statement released by the union Ministry of Health and Family Welfare on Sunday slammed media reports claiming a shortage of anti-TB drugs in India. Such reports are false, misleading, motivated and seem deliberately intended to deceive and misguide people, it said. The press release further states, "Procurement, storage, maintenance of stock and in-time distribution of anti-TB drugs & other materials are being done at the Central level under the National TB Elimination Programme (NTEP). In rare situations, States are requested to procure few drugs locally for a limited period by utilizing the budget under National Health Mission (NHM) so that individual patient care is not affected." Health officials had claimed they were informed about this at the last minute hence the shortage. It adds that purchase orders were issued for the supply of 3 FDC(P), Linezolid-600mg & Cap Cycloserine-250 mg in August 2023. "Pre-Dispatch Inspection (PDI) for 3 FDC(P), Linezolid-600mg & Cap Cycloserine-250 mg and Quality Test reports for 3 FDC(P) and Cycloserine have come. These drugs are being dispatched to the states. Release Orders are being issued from 25.09.2023 onwards."
In addition the release says as of September 30 in the country, there are 2,73,598 Cycloserine tablets/capsules available, 2,72,17,061 of Moxifloxacin, 7,69,883 of Linezolid, 2,72,24,272 of Pyridoxine, 45,26,200 of Clofazamine and 10,31,770 of Delamanid.