Sena (UBT) MP thanks PM for making Navi Mumbai metro rail line 1 operational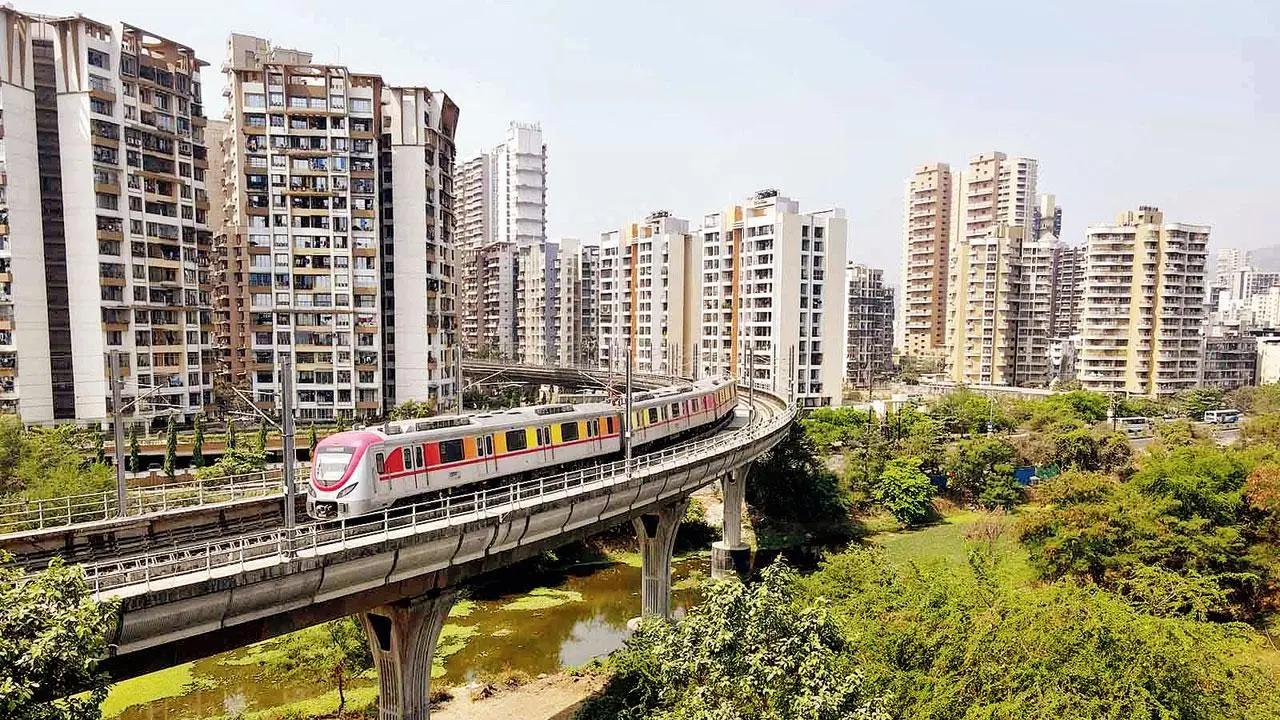 Shiv Sena (UBT) MP Rajan Vichare has written to Prime Minister Narendra Modi thanking him for starting the Belapur-Pendhar metro rail line without any formal function and urged him to commission the Digha Gaon railway station, reported news agency PTI.
People living within the limits of the 11 stations on the route were held to ransom due to the inordinate delay in the inauguration of the railway line, Vichare said in its letter, reported PTI.
The City and Industrial Development Corporation (CIDCO) on Thursday said services on metro rail line 1 between Belapur and Pendhar in Navi Mumbai will begin on Friday, reported PTI.
Services on the 11.10-km route were being thrown open to the public on the direction of Chief Minister Eknath Shinde "without any official programme", it said, reported PTI.
Following the criticism faced by the people of Navi Mumbai and the signature campaign undertaken by the Shiv Sena (UBT), the prime minister did not wait for any formal inauguration and directed the chief minister to start the services after Diwali, Vichare wrote, welcoming the decision, reported PTI.
The MP also urged the prime minister to commission the Digha Gaon station on the Airoli-Kalwa elevated route, which has been ready for the last seven months, reported PTI.
Several IT companies have come up in Digha village, and people travelling to work depend on Airoli or Thane railway station for their commute, he said, adding that several crores of taxpayers` money was spent to construct the railway station, reported PTI.
Meanwhile, the Sharad Pawar-led Nationalist Congress Party on Friday accused the Maharashtra government of delaying the commissioning of the Navi Mumbai metro rail line for publicity.
"The metro rail was ready to serve the public six months ago but it was not inaugurated for public use because the government of Maharashtra could not get an appointment of the prime minister," NCP national spokesperson Clyde Crasto alleged in a statement.
"This government is only concerned about their publicity and gaining mileage for themselves. They do not care about the convenience of the common people. The ease of commute and convenience of Navi Mumbikars has been stolen and delayed by this government for six months for their selfish gains," Crasto added.
This attitude of the Maharashtra government only proves it is publicity hungry and anti-people, Crasto said reacting to Shinde`s announcement of starting the metro rail line without a formal inauguration.
(With inputs from PTI)