Rajasthan BJP expels leader over remarks on Gurdwaras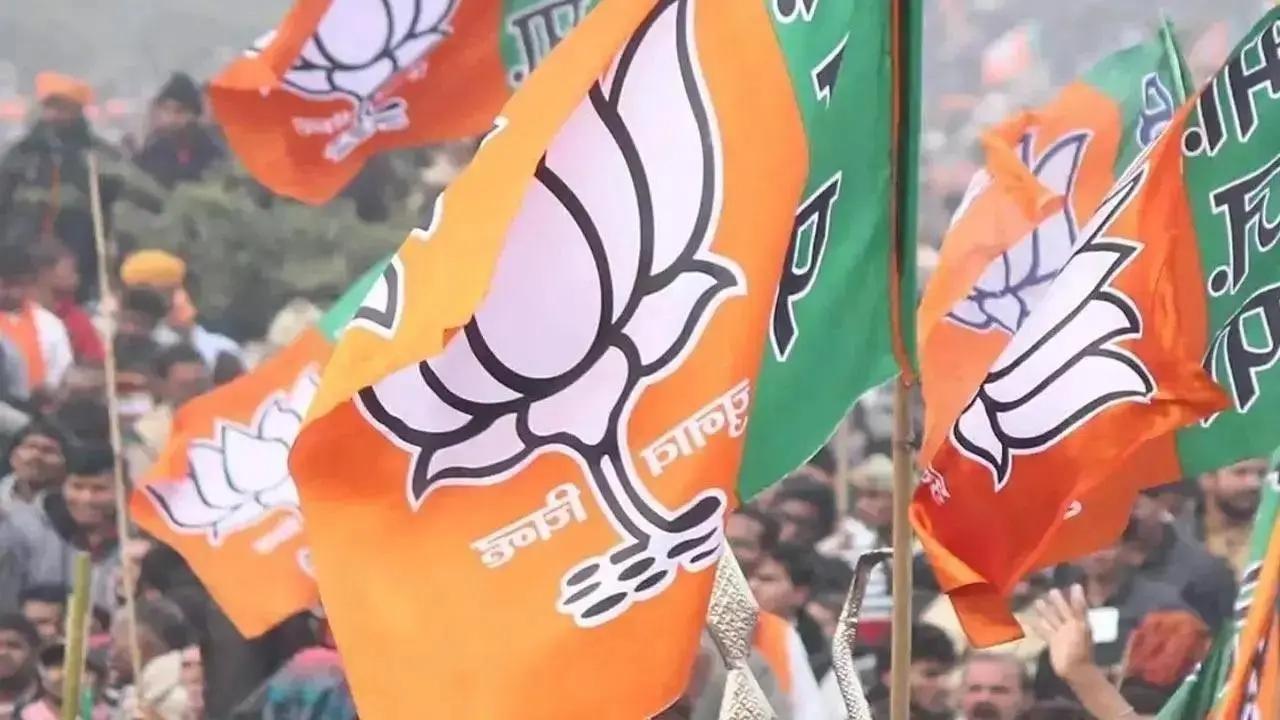 The Bharatiya Janata Party (BJP) has expelled its Rajasthan unit leader Sandeep Dayma over his controversial remark on Gurdwara. The decision to expel Dayma was announced by Onkar Singh Lakhawat, the chairman of the Rajasthan BJP`s disciplinary committee. "Sandeep Dayma has been expelled from the party on the direction of the state president for making a statement against the ideology of the party," the notification released by the party said on Sunday.
Senior BJP leader and former Punjab Chief Minister Amarinder Singh, among others, had called for his expulsion. Sandeep Dayma in an election rally at Rajasthan`s Alwar, made an outrageous remark, which triggered the Sikh community. In an election rally in support of the BJP`s Balaknath, in Alwar, BJP leader Sandeep Dayma reportedly said, "See how many Mosques, Gurdwaras have been built here! This will become an ulcer for us in the future. That is why it`s our duty that this ulcer be uprooted and thrown out, and Baba Balak Nathji win by a huge majority."
BJP`s leader`s comment created anger among the Sikh community, leading to protests and the burning of effigies of Dayma. Opposition parties reacted strongly to the comment after the video went viral on social media. Congress MP Jasbir Singh Gill also came down heavily on the BJP leader over his harsh remarks.
"The Gurdwaras have always served humanity and never asked about anybody`s religion or caste. Whether it was Corona or any other natural calamity, the doors of Gurdwaras, donation boxes and langar have always remained open for everybody. The low-level thinking and psychology of people like Sandeep will cost them dear–Nanak Naam Chardi Kala, Tere Bhane Sarbat da Bhala", Jasbir Singh said in a post on X.
Facing huge criticism from the opposition over his remarks, Dayma issued an apology in a video message on his social media platform. "In place of Masjid-Madrasa, I mistakenly ended up using some wrong words about the Gurdwara Saheb. I seek apology with folded hands from the entire Sikh community, which has always protected Hinduism and Sanatan Dharma… I don`t know how I committed the mistake. I will repent for this mistake by going to a Gurdwara. I apologise to the entire Sikh community with folded hands. Sat Sri Akal!" Dayma said in the video.
This story has been sourced from a third party syndicated feed, agencies. Mid-day accepts no responsibility or liability for its dependability, trustworthiness, reliability and data of the text. Mid-day management/mid-day.com reserves the sole right to alter, delete or remove (without notice) the content in its absolute discretion for any reason whatsoever