PM Modi to visit birthplace of Birsa Munda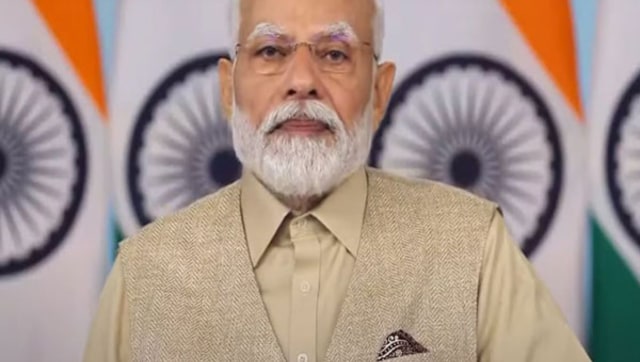 According to a press release from the Prime Minister's Office, on November 14 and 15, 2023, Prime Minister Narendra Modi will make his first visit to Ulihatu Village, the birthplace of Bhagwan Birsa Munda in Jharkhand.
At approximately nine in the morning on November 15, Prime Minister Modi will pay a floral tribute at the statue of Bhagwan Birsa Munda at the Bhagwan Birsa Munda Memorial Park/Freedom Fighter Museum in Ranchi. From there, he will travel to Ulihatu Village, the village where Bhagwan Birsa Munda was born.
According to the release, PM Modi will also take part in a programme commemorating the third Janjatiya Gaurav Diwas, 2023, in Khunti, starting at around 11:30 AM.
'Viksit Bharat Sankalp Yatra' and the Pradhan Mantri Particularly Vulnerable Tribal Groups (PVTG) Mission will be launched by him during the programme.
According to the official announcement, the PM will also unveil the fifteenth installment of PM-KISAN, inaugurate, dedicate to the country, and lay the cornerstone for a number of Jharkhand development projects.
According to the press release, PM Modi has been working tirelessly to ensure that the government's flagship programmes reach all of their intended beneficiaries in a timely manner in order to reach saturation.
On the occasion of Janjatiya Gaurav Diwas, the Prime Minister will initiate the "Viksit Bharat Sankalp Yatra," a significant step towards achieving this goal of scheme saturation.
The press release also emphasised that the 'Yatra's' main goals will be to engage the public and spread awareness of the advantages of welfare programmes such as access to LPG cylinders, electricity connections, sanitation facilities, affordable housing for the underprivileged, proper nutrition, safe drinking water, and dependable healthcare.
Potential beneficiaries will be enrolled using the information gathered during the Yatra.
As per the official statement, the 'Viksit Bharat Sankalp Yatra' will be inaugurated in Khunti, Jharkhand, by the Prime Minister, who will also flag off IEC (Information, Education and Communication) vans.
Beginning in districts with sizable tribal populations, the Yatra will eventually traverse every district in the nation by January 25, 2024.
The Prime Minister will also introduce the first-of-its-kind "Pradhan Mantri Particularly Vulnerable Tribal Groups (PM PVTG) Mission" during the programme, according to a press release from the PMO.
(With agency inputs)