PM Modi, Iran President Raisi exchange views on Israel-Hamas war, stress de-escalation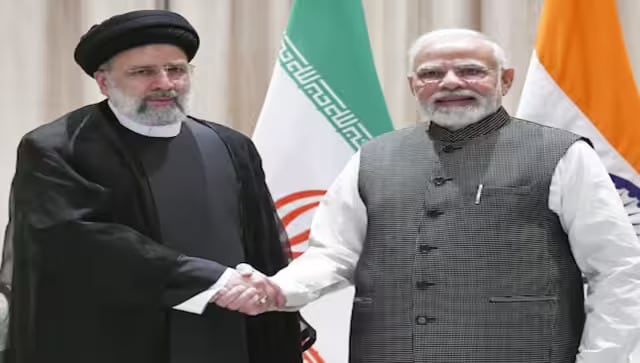 Prime Minister Narendra Modi and Iranian President Seyyed Ebrahim Raisi engaged in a conversation on Monday, discussing the challenging situation in the West Asia region and the Israel-Hamas conflict.
During their telephonic conversation, PM Modi also reiterated India's longstanding and consistent position on the Israel-Palestine issue.
"Good exchange of perspectives with President @raisi_com of Iran on the difficult situation in West Asia and the Israel-Hamas conflict. Terrorist incidents, violence and loss of civilian lives are serious concerns. Preventing escalation, ensuring continued humanitarian aid and early restoration of peace and stability are important. Welcomed the progress in our bilateral cooperation, including on the Chabahar port," PM Modi said.
The leaders also reviewed and positively assessed progress in multifaceted bilateral cooperation.
PM Modi and Raisi welcomed focus and priority accorded to the Chabahar Port in Iran for improving regional connectivity.
Both sides agreed to remain in touch given shared interest in regional peace, security and stability, the statement read.
The Israel-Hamas conflict erupted on October 7 when Hamas terrorists stormed into Israel from Gaza and killed more than 1,400 people and took some 240 others hostage. Israel responded with a campaign of blistering airstrikes, followed by a ground attack.
The Health Ministry in Hamas-ruled Gaza claims that the Palestinian death toll in the conflict has surpassed 10,000.
With inputs from PTI