Oppn to Shinde Sena at Bal Thackeray memorial a trailer: Sanjay Raut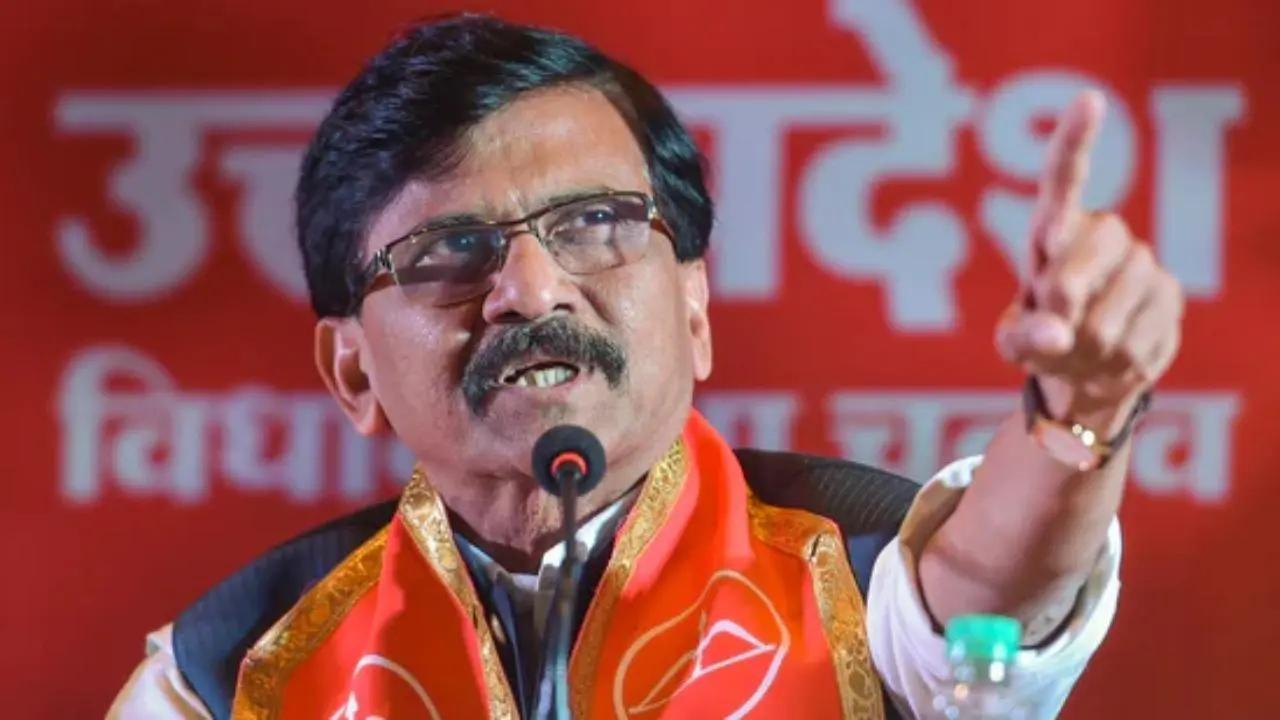 Shiv Sena (UBT) leader Sanjay Raut on Friday dubbed the face-off between the workers of his party and the faction led by Maharashtra Chief Minister Eknath Shinde at Shiv Sena founder Bal Thackeray`s memorial in Mumbai as a "trailer", reported the PTI on Friday.
According to the PTI, Sanjay Raut also said that it shows what lies ahead in 2024 in the run up to the national and Maharashtra elections.
Addressing a press conference, Sanjay Raut said that the clash at Shivaji Park was between Shiv Sena loyalists and "slaves" of the ruling Bharatiya Janata Party (BJP).
He also attacked the Eknath Shinde-led Shiv Sena and said how can those who backstabbed the party and ideals of Bal Thackeray be Shiv Sainiks.
He was referring to the revolt in the party led by Shinde in June last year, which resulted in a split in the parent party and collapse of the Uddhav Thackeray-led Maha Vikas Aghadi (MVA) government.
Two groups of the rival Sena faced off on Thursday night at Bal Thackeray`s memorial on the eve of his 11 death anniversary.
"Those who are loyalist and true to Balasaheb`s ideals are real Shiv Sainiks…They may have opposed (the rival group) and this is acceptable to Maharashtra. The opposition by loyalist Shiv Sainiks to traitors is a trailer and also what lies in the run up to 2024 (national and state polls)," the Sena (UBT) Rajya Sabha member said, according to the PTI.
Sanjay Raut also dubbed CM Shinde as `Vibhishan` as he betrayed his brother and demon king Ravan to join hands with Lord Ram, a PTI report said.
"Everyone can come to Balasaheb`s `Smriti Sthal` (memorial). But we will never accept those who indulged in drama as Shiv Sainiks. They don`t have any faith in Balasaheb," Raut added.
In a statement issued on late Thursday night, Maharashtra CM Eknath Shinde said that his group had chosen to pay respect at the memorial a day ahead of Bal Thackeray`s death anniversary to avoid any law and order situation and blamed the rival Shiv Sena for the ruckus, the news agency reported.
(with PTI inputs)