`NCP had decided to contest 2009 Lok Sabha polls in alliance with Shiv Sena`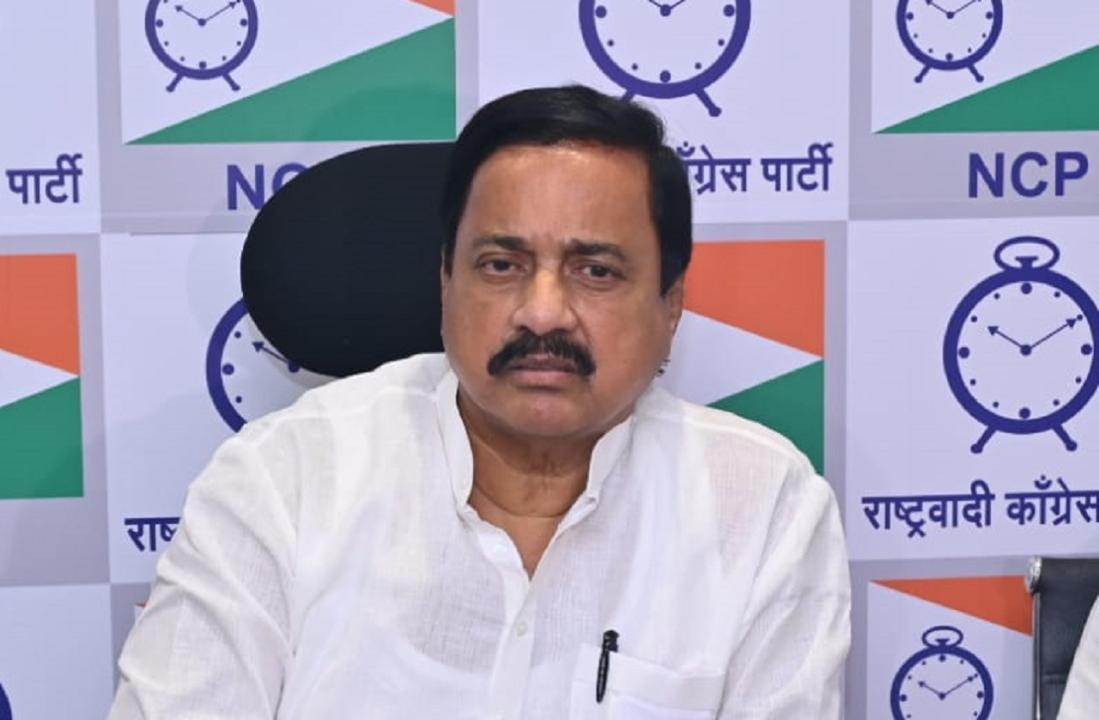 Nationalist Congress Party (NCP) (Ajit Pawar group) leader Sunil Tatkare on Tuesday claimed that the party had decided to contest the 2009 Lok Sabha elections in alliance with the Shiv Sena, but it did not happen for some reasons, reported news agency PTI.
Tatkare, who heads the Maharashtra unit of the Ajit Pawar-led faction of the Nationalist Congress Party, was speaking at a gathering of party workers, reported PTI.
"We all NCP leaders were called for a meeting in 2009, where a plan to contest the 2009 Lok Sabha elections with the Shiv Sena was discussed. We had almost finalized the decision. But due to some reason it could not happen," he said.
Both the Shiv Sena and NCP split in the last two years and their respective rebel factions are now part of the Maharashtra government along with the Bharatiya Janata Party (BJP), reported PTI.
"In 2014 we had supported the BJP (after assembly elections), and it is not the first time that Ajit Pawar is supporting the BJP. Such situations have unfolded many times in the past….what I mean to say is what Ajit Pawar did (joining hands with the BJP and Eknath Shinde-led Sena) was the right thing to do," Tatkare added.
"People who fear their own shadow are saying we went with the BJP fearing action by central agencies," he said.
Tatkare also claimed that the Ajit Pawar-led NCP was at number two position in the gram panchayat elections results, reported PTI.
He appealed party workers to work for bringing the NDA led by prime minister Narendra Modi and the Mahayuti government back to power at the Centre and in Maharashtra, reported PTI.
Earlier, Nationalist Congress Party MP Supriya Sule and NCP MP from Ajit Pawar group Sunil Tatkare have written to Lok Sabha Speaker Om Birla seeking to expedite the disqualification proceedings against each other, reported PTI.
Sule said on Friday that she had filed a disqualification petition on July 4, seeking Tatkare`s disqualification as MP as per the 10th Schedule of the Constitution, reported PTI.
"It has been four months but no action has been taken on this issue," Sule said in a statement. She pointed out that the Supreme Court has directed timely resolution of such petitions to uphold the Constitution and democratic principles, reported PTI.
"I request no further delay in adjudicating the petition," said Sule in the letter to Birla.
The Speaker`s office is yet to issue notice to Tatkare, she said, reported PTI.
Tatkare`s joining hands with the BJP government constitute a brazen attack on the 10th Schedule, Sule said, reported PTI.
Tatkare also said he has filed a similar plea with the Lok Sabha Speaker, asking him to take action against Sule.
"We have filed disqualification petitions and demand that a decision should be taken at the earliest," Tatkare said.
Tatkare said he has filed disqualifications petition against Sule, Satara Lok Sabha member Shrinivas Patil and Lakshadweep Lok Sabha member Mohammad Fazal, and also Rajya Sabha members Fauzia Khan and Vandana Chavan.
On July 2, a group within the NCP led by Ajit Pawar rebelled against NCP chief Sharad Pawar to join hands with the BJP, staking claim on the party name and symbol.
(With inputs from PTI)