Mumbai recorded maximum noise level of 117 decibels, says Awaaz Foundation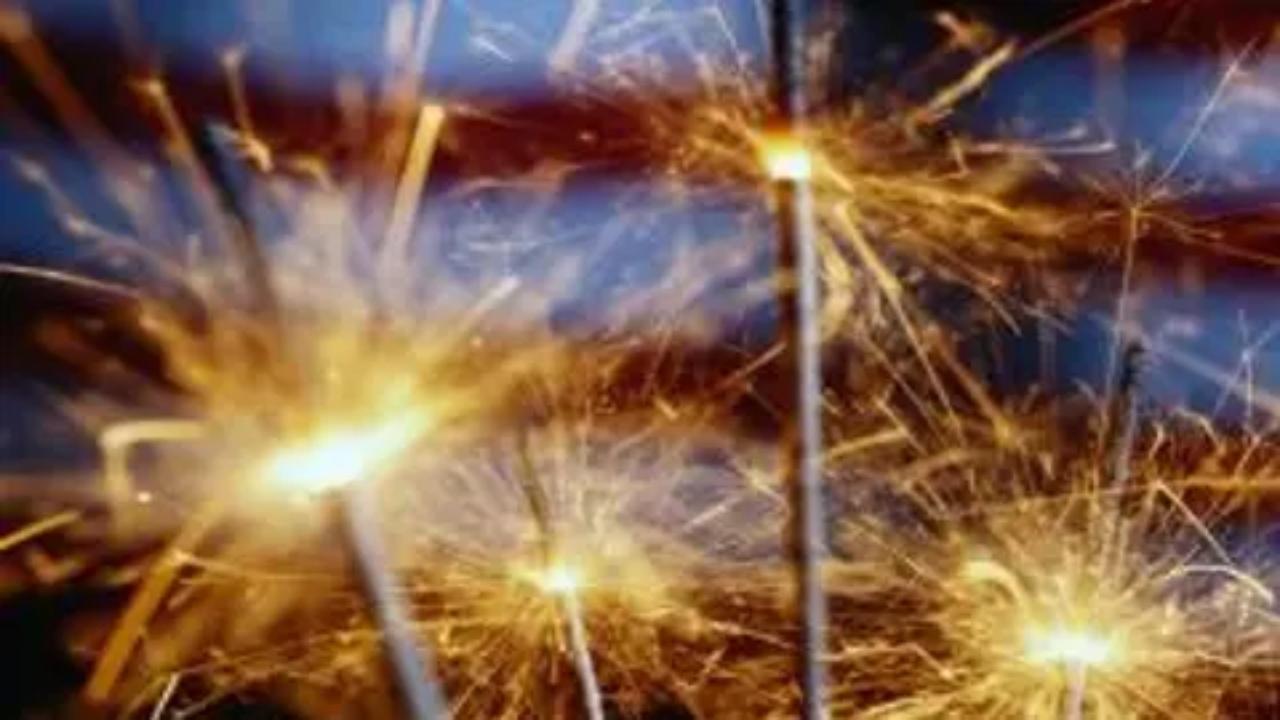 Diwali 2023: Noise levels during Diwali celebrations in several parts of Mumbai exceeded readings of last year, Awaaz Foundation, an NGO specialising in noise pollution awareness said on Monday, reported the PTI.
According to the PTI, the Awaaz Foundation said that the firecrackers were burst beyond the 10 pm deadline set by the courts.
Diwali was celebrated with traditional pomp and fervour, marked with lights and firecrackers, across the nation on Sunday.
The maximum noise level recorded in Mumbai during celebrations this year was 117 decibels, up from the top reading of 109.1 decibels last year, Awaaz Foundation said, as per the PTI.
The decibel levels peaked between 82 and 117 at Marine Drive in south Mumbai at 9:55 pm, with the promenade seeing a huge crowd of revellers bursting "serial" and "aerial" bombs, the NGO`s founder Sumaira Abdulali said in a release, according to the news agency.
The police began stopping the bursting of firecrackers only after 10:10 pm, and also detained some people for not heeding directives in this connection, the NGO`s release said, as per the PTI.
On Friday, the Bombay High Court directed that firecrackers could be burst only between 8pm and 10pm in the state in the view of the deteriorating air quality in the metropolis and several other major cities.
The bursting of firecrackers increased after 9pm at Marine Drive, the Awaaz Foundation`s release added.
"At Shivaji Park, firecracker use was observed at about 7.45 pm. Barring a few stray crackers at a distance, there were few firecrackers used along the road from Shivaji Park (in Dadar) to Marine Drive," the release said, reported the PTI.
"At Shivaji Park, which is a residential zone, the noise level was recorded at 99 decibels at 7.45 pm and 95 decibels at 11.45 pm. During Diwali in 2021, the highest noise level, at 100.4 decibels, was recorded at Shivaji Park," it added.
This year, fewer aerial crackers were burst overall when compared to the period since 2020, but the bursting of loud serial crackers increased the decibel levels at several points, the NGO said.
"Though no crackers containing toxic chemicals are permitted as per Supreme Court orders, their presence was detected during chemical analysis. It included barium, a chemical banned by the apex court," the release informed, according to the PTI.
It said the air would contain these harmful chemicals, including barium, in the period after Diwali and will contribute to poor AQI.
For the first time in a decade, the Maharashtra Pollution Control Board and Awaaz Foundation did not conduct their annual pre-Diwali joint firecracker testing to determine their noise levels, the release informed.
(with PTI inputs