Mumbai: Ranibaug zoo gets nearly 40,000 visitors on Tuesday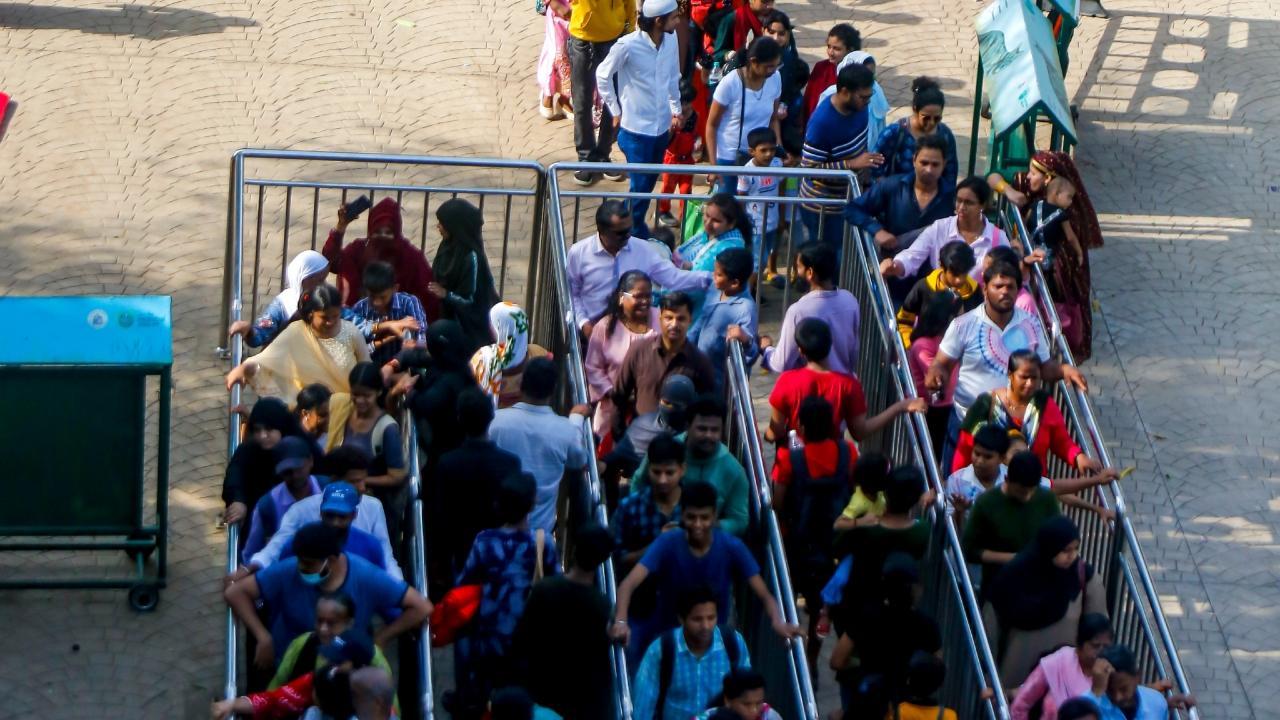 The Veermata Jijabai Bhosale Zoo and Botanical Garden in Mumbai`s Byculla area, popularly known as Ranibaug, witnessed the highest footfall of the year so far on Tuesday, a civic official said, reported the PTI.
According to the news agency, as many as 39,793 people visited Ranibaug during the day, fetching it Rs 14.41 lakh in ticket sales, said an official of the Brihanmumbai Municipal Corporation (BMC).
Due to school vacations and back-to-back holidays for offices and industries due to Diwali, most tourist places are witnessing a huge rush.
The zoo will be open on Bhaubeej too though normally it remains closed on Wednesday, the official said.
It had recorded 39,106 visitors on January 1 and ticketing revenue of Rs 14.43 lakh.
Humboldt Penguins and tigers are among the attractions of the zoo.
Meanwhile, Lions continue to remain a dream for the Mumbai Zoo, as the administration awaits a response from Kewadia Baug Zoo in Gujarat. Two months ago, the Byculla Zoo administration sent a proposal to Kewadia Baug Zoo, seeking two pairs of lions in exchange for penguins, but they are still waiting for a reply.
The Viramata Jijabai Bhosle Zoo is currently undergoing a modernisation project, and as part of this initiative, the administration has been attempting to acquire two pairs of lions for the past two years. Byculla Zoo had previously sent a proposal to Sakkar Baug Zoo in Gujarat and the Indore City Zoo.
Dr Sanjay Tripati, the superintendent of Byculla Zoo, confirmed that they had indeed sent a proposal. The last lioness, Jimmy, a 16-year-old African-Asiatic hybrid, passed away in 2014. Born to African lion Amar and Asiatic lioness Anita at the Byculla zoo on March 28, 1998, Jimmy`s demise marked the end of an era.
The BMC had allocated Rs 115 crore for the Byculla Zoo modernisation project, which aims to introduce exotic animal species such as the black jaguar, white lion, zebras, chimpanzees, as well as exotic birds like ostrich and emu cassowary. Due to the pandemic, the process of bringing lions to Mumbai was delayed, and the administration now awaits the necessary permissions for the exchange, as stated by the official.
(with PTI inputs)