Mumbai: 'Mother shed tears of joy upon hearing about verdict'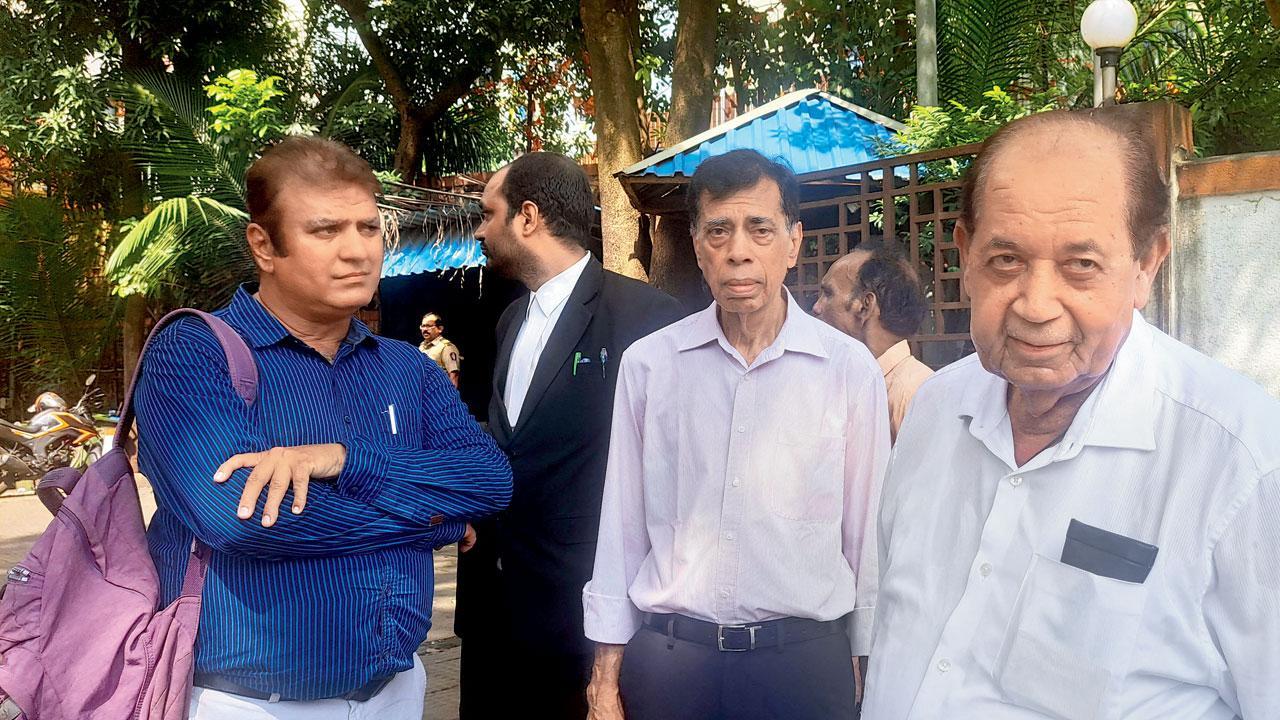 The relatives of Hema Upadhyay and Haresh Bhambhani have welcomed the conviction of Chintan Upadhyay and the other accused. Immediately after the verdict was pronounced, police personnel took Chintan into their custody on the court's instructions. As they began escorting him to the lockup, his acquaintances and relatives followed him.
Bhambhani's younger daughter, Anita, and his two elder brothers, Gope and Ramesh, were present at the hearing. They appeared emotional as they spoke to Special Public Prosecutor Vaibhav Bagade after the judge left the room. Anita was in tears, remembering her father. She told mid-day, "We are relieved and grateful that we had faith in our judicial system. Finally, we have received justice. The court will announce the punishment on October 7, and we hope the accused are severely punished."
She added, "We are thankful to the special public prosecutor Vand officers of Kandivli police station, especially Inspector Sudhir Dalvi , for their exceptional efforts. I called my mother after the verdict was announced. She has been praying in the temple for years. When the verdict was about to be heard, she was at the temple. She started crying tears of joy upon hearing about it."
Ramesh and Gope took on the responsibilities of their sibling's family after his death. The former runs a perfume business while the latter, a retired pilot who had worked with various airlines, now teaches students. His son is a pilot.
Also read: Mumbai: CBI probes Rs 6.5L payoff for censor certificate
Ramesh said, "We were a close-knit joint family, living together in the same building and celebrating every occasion together. Haresh was a calm and pleasant person. We are satisfied with the court's decision." Gope said, "There must be some reason for the murder, but it was a premeditated one. Chintan and the other accused should receive nothing less than the death penalty."
Hema's brother, Manish Hirani also demanded capital punishment for the accused while a family friend, Sanchu Menon, said, "We are content with the verdict, and all the accused should be punished with the death penalty, at the very least."