Mumbai local train: Over 2,500 services cancelled; is your route affected? Check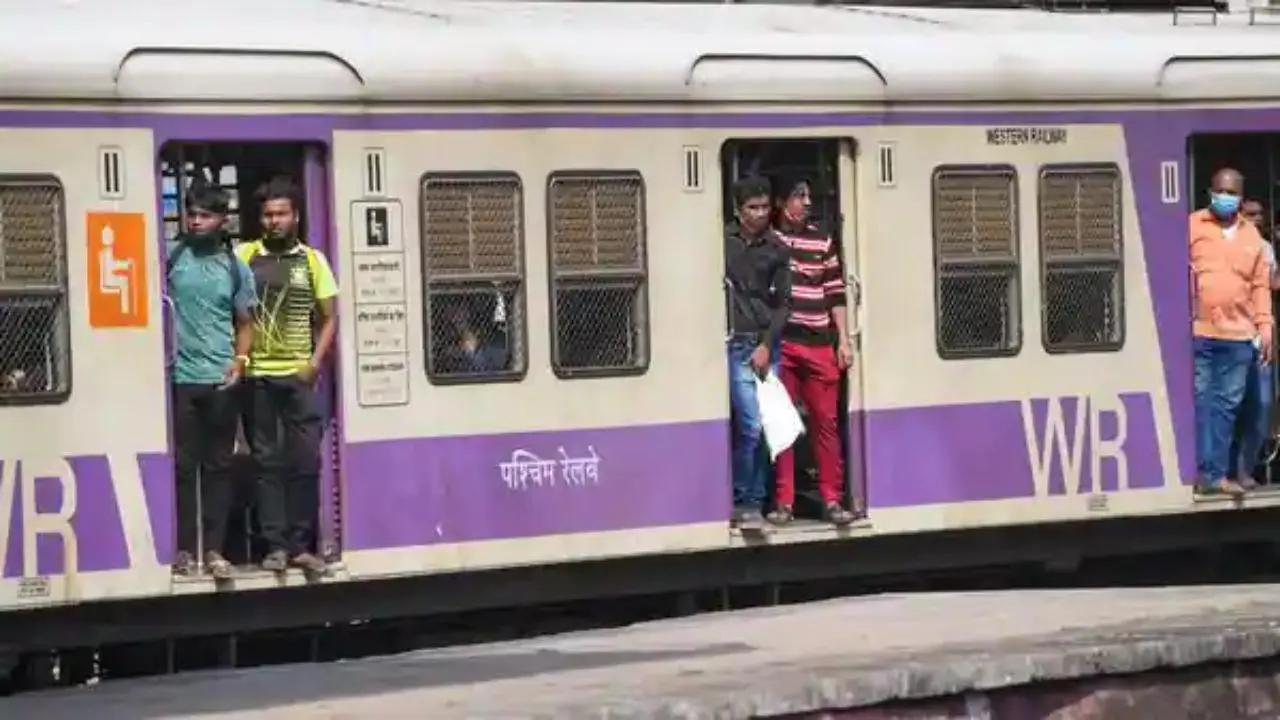 Mumbai local trains: Western Railway announced the cancellation of over 2,500 local train services in Mumbai from October 27 to November 5, as part of their efforts to commission the sixth line between Bandra and Goregaon stations.
In a statement, the Chief Public Relations Officer of Western Railway, Sumit Thakur emphasized meticulous planning to minimize disruptions for passengers.
The statement details that 43 mail and express trains will face complete cancellations, while 188 others will be partially cancelled or short-terminated, a railway term indicating the early termination of services before the scheduled final destination.
Planned cancellation of Mumbai Local Trains:
Towards Virar:
Oct 27-28: 128 trains canceled
Oct 29: 116 trains canceled
Oct 30-Nov 3: 158 trains canceled
November 4: 46 trains canceled
November 5: 54 trains canceled
Towards Churchgate:
Oct 27-28: 127 trains canceled
Oct 29: 114 trains canceled
Oct 30-Nov 3: 158 trains canceled
November 4: 47 trains canceled
November 5: 56 trains canceled
Also read: Mumbai: Running local train splits in two
Western Railway`s Sixth Line:
The sixth line between Khar and Goregaon is expected to enhance the carrying capacity of the suburban train network. The 30 km stretch from Mumbai Central to Borivli is divided into phases:
Phase I:
Khar-Goregaon
Length: 9 km
Deadline: 2023
Phase II:
Goregaon Borivli
Length: 11 km
Deadline: 2025
Phase III:
Mumbai Central to Khar
Length: 10 km (Work not yet begun)
The project is estimated to cost Rs 918 crore and will increase the line capacity of the Mumbai suburban section, alleviate congestion, and add more train services, according to Western Railway.
The fifth line between Borivli and Santacruz was commissioned in 2002, and between Mumbai Central and Mahim in 1993. Due to land shortages, the stretch between Mahim and Santacruz was not built. In the existing stretches, the fifth line, known as the suburban train avoidance (STA) line, serves as a bi-directional route for long-distance trains departing from and arriving at Mumbai Central and Bandra Terminus.
Western Railway has asked affected passengers to check with its authorities for specific details of train cancellations and alternative travel arrangements during this period.