Mumbai: Hidden pollution monsters won't get away anymore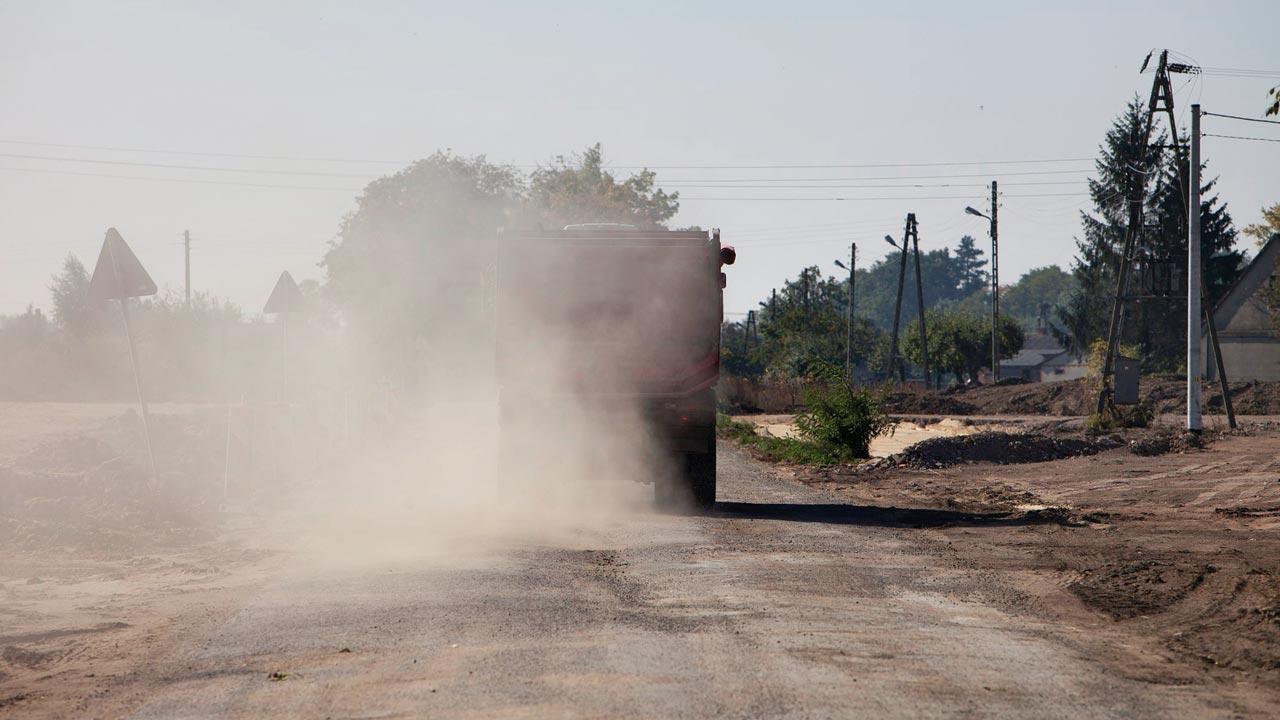 Joining other government agencies in tackling air pollution, the Maharashtra transport department is poised to take action against transport vehicles carrying debris, construction materials, and other dust-producing materials. The department has issued an order mandating the covering of cargo areas to prevent spillage on the road and the dispersion of dust particles that could harm air quality while the truck is in motion.
In an official statement, the transport department clarified, "In response to alarming AQI indices in the city and MMR region, we are now enforcing the mandatory covering of open trucks and other vehicles transporting construction materials, debris, and similar items. These vehicles must be completely covered with wet cloth in Mumbai and the surrounding region. Any lorries found on the roads without this covering will be detained and face legal action."
"A special crackdown on lorries transporting construction soil, cement, tar, bricks, iron rigs, debris, and transit mix cement vehicles. Such vehicles will be subject to penalties under Section 190 (3) of the Motor Vehicle Act 1988, which includes provisions for penalising the carriage of goods that are dangerous or hazardous to human life," said an official.
Also read: Maharashtra govt accepts Shinde panel report on procedure to grant Kunbi certificates to Marathas
Mumbai's Air Quality Index (AQI) has been consistently poor, prompting authorities to implement a range of regulations. The BMC has also issued guidelines and restrictions for construction sites. The AQI serves as an essential tool for conveying air quality status in an understandable manner to the public.
AQI serves as an essential tool for conveying air quality status in an understandable manner to the public. Representation pic
"As citizens, we are concerned and advise our members to follow directives. However, imposing restrictions on heavy transport vehicles in Mumbai is unfair since all our vehicles, operating for up to eight years, comply with BS4 and BS6 emission norms. The government should address the root causes and find macro-level solutions," stated Bal Malkit Singh, chairman of the core committee at All India Motor Transport Congress.
"It's not just about covering. Vehicles exiting construction sites should have their tires sprayed with water to prevent mud from adhering to the road. This slippery mud poses risks to pedestrians, two and three-wheelers, and adds to particulate matter when dry," said Jagdeep Desai, architect, academician, and founder trustee and chairperson of the Forum for Improving Quality of Life in Mumbai.
The AQI comprises six categories: Good, satisfactory, moderately polluted, poor, very poor, and severe. According to the AQI scale, air quality falls into the following ranges: "good" (0-50), "satisfactory" (51-100), "moderate" (101-200), "poor" (201-300), "very poor" (301-400), and "severe" (401-450). Data from the Central Pollution Control Board (CPCB) at 3 pm indicates that Mumbai's AQI at BKC is classified as poor (208), Kalyan (205), Thane (121), and Navi Mumbai (286).
208
City's AQI which is considered poor
121
Thane's AQI at 3 pm on Oct 31