Mumbai: Healthy individuals don't need air purifiers, says renowned doctor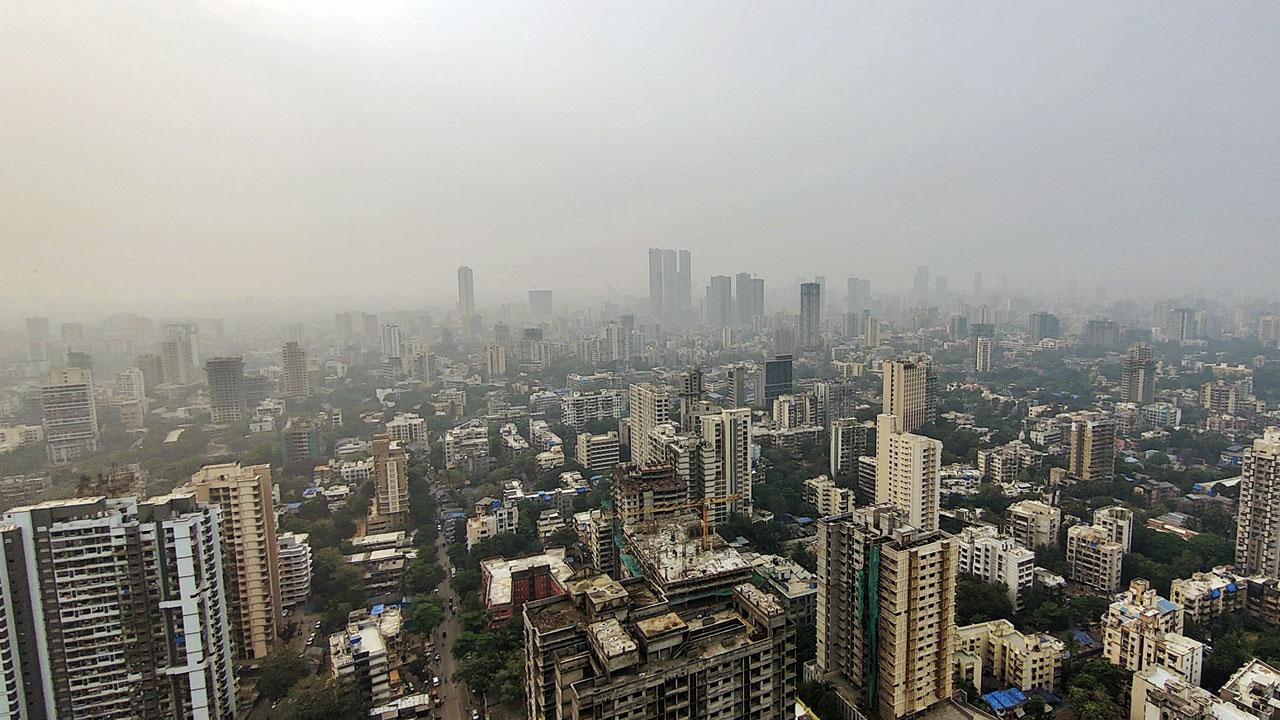 Even as some residents and businesses in the city turn to expensive High-Efficiency Particulate Air (HEPA) purifiers, medical experts note that it is a waste of money for healthy individuals and that the N-95 masks costing a few hundred rupees do a better job. HEPA filters capture particles in the air as small as 0.3 microns, including pollutants and bacteria.
Dr Vikas Oswal, a renowned pulmonologist, said air purification systems are only recommended for patients with high-risk respiratory conditions. "Healthy people do not require air purifiers. In closed spaces, even ACs or fans might do the job, but if there are serious patients at home, then these purifiers can help," he said. However, even as these air purifying systems may help patients suffering from conditions like asthma, there is no escaping pollutants once out of the house.
Mask up when stepping out
"The permanent solution to the problem is to control pollution levels in the city. But if the levels are bad, it is not recommended that high-risk patients step out of the house often. And when they do, a double-layer surgical mask or N-95 mask is a must for them, as well as for healthy individuals," Dr Oswal said.
The city`s AQI at 106 on Thursday has shown a gradual improvement but it is expected to become worse due to the use of firecrackers during Diwali and during stagnation conditions in winter. Abhimanyu Basu, CEO and dean at Dhirubhai Ambani International School, mentioned that in 2020, COVID-19, along with rising pollution levels, prompted the school to set up air purifiers in classrooms and open spaces. "These are not ventilated classrooms, as we are an international school," he said.
Karan Singh, a resident of Malad, spent around R25,000 to purchase a high-quality air filtration system. "There was garbage burning in my area, prompting me to opt for a purifier. I use it at night while sleeping, so for at least a few hours, I breathe clean air. However, I feel it has been failing for the past month," he said.
Meanwhile, Abhinav Gupta, founder of the start-up ActiveBuildings, notes, "The sale of HEPA-filtration systems that we manufacture at a small scale has increased. We manufacture 150 systems a month, and it went up to 300 in October." The start-up caters to schools, hospitals, construction sites and households on a referral basis. "Construction companies have started reaching out to us after BMC tightened pollution-control norms," he said.
'Ineffective beyond a point'
Dr Gufran Beig, director of the System of Air Quality and Weather Forecasting And Research (SA-FAR), noted that high-end purifiers might only be helpful to an extent but fail as the pollutant load in the air rises. "Look at Delhi, such air purification filters are failing to yield results because of such a high saturation level," he said. To maintain low saturation levels, the room needs to be a closed space, but that can create low oxygen levels, further hampering health, Dr Beig said.
Dr Swapnil Mehta, a pulmonologist at LH Hiranandani Hospital, who earlier worked at AIIMS in Delhi and conducted a study on the efficacy of air purifiers, said, "They do not work as much in bringing down pollution levels. A purifier needs continuous air exchange, and using it in a closed room can increase the concentration of carbon dioxide in small amounts," he said, adding that this can adversely impact mentation. "But they do filter out bacteria in a hospital setting," he added.
106
City`s AQI on Thursday