Mumbai: Fire erupts in a row of shops in Bandra, one injured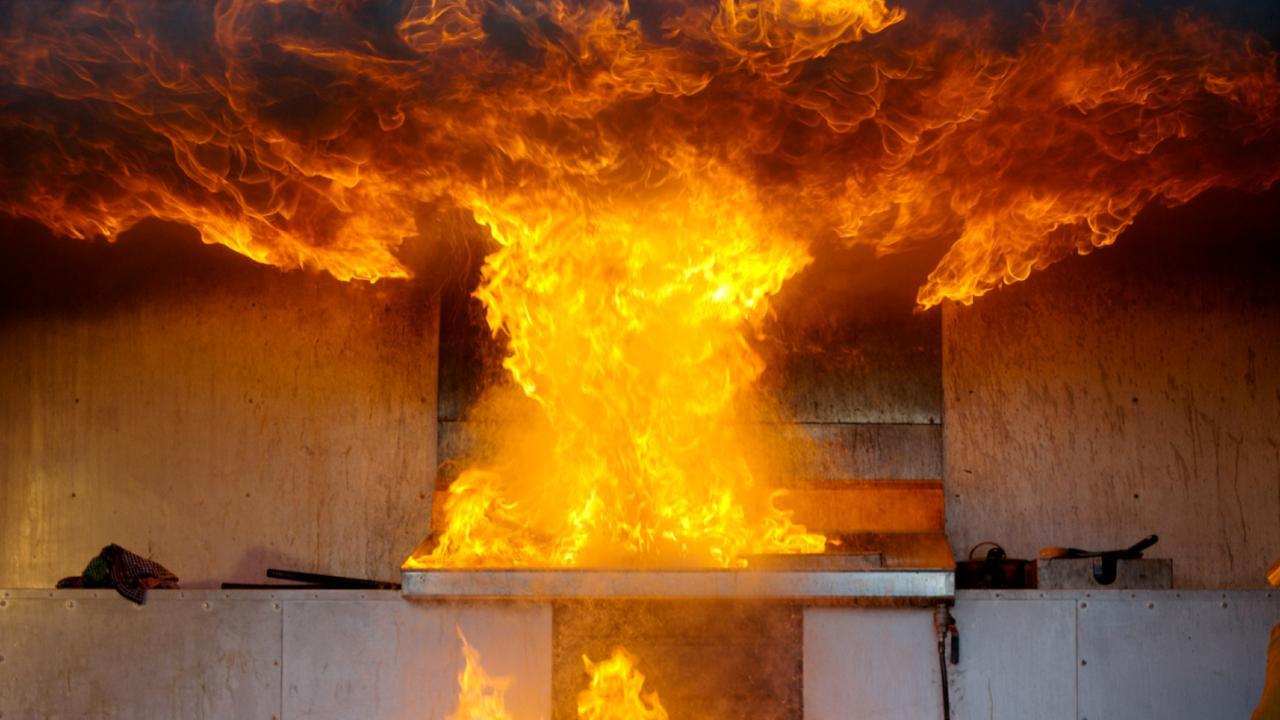 A fire broke out in a row of shops in the Kherwadi area of Bandra (east), a western suburb of Mumbai, around 11:20 pm on Sunday. The blaze originated in a small shop and quickly spread to neighboring establishments. A 42-year-old man, Shivaji Thombare, sustained minor injuries in the incident and was promptly taken to V N Desai Hospital, where he received first aid and was discharged.
The fire, which destroyed tarpaulin sheets, wooden furniture, electrical wiring, installations, and a stock of vegetables in three to four shops, was extinguished by locals using buckets of water and two extinguishers before the fire brigade arrived. The cause of the fire is yet to be determined.
In another incident, on November 12, 2023 at 22:34 hours, a fire broke out in an under-construction building on S G Barve Marg in Mumbai`s Chembur. The building, standing at ground plus three floors, witnessed flames on the third floor and terrace.
Swift response from the fire department and emergency services, coupled with the on-the-ground efforts of firefighters, ensured that the fire was contained to the tarpaulin sheet, bamboo, and other construction materials present on the terrace. The incident was brought under control, and the fire was successfully extinguished at 00:48 hrs on November 13, 2023, Mumbai's civic body Brihanmumbai Municipal Corporation said in a statement.
Fortunately, no injuries have been reported in connection with the incident. The cause of the fire is yet to be determined, and investigations are underway to assess the extent of the damage to the under-construction building.
Also read: Thane crime news: Man orders Rs 46,000 iPhone online, receives soap bars instead
Meanwhile, four shops were gutted after a fire broke out at a shopping complex in Bhiwandi town of Maharashtra`s Thane district, a civic official said on Monday.
No person was injured in the incident which took place at around midnight on Monday, Bhiwandi Nizampur Municipal Corporation`s Commissioner Ajay Vaidya told PTI. The blaze erupted at one of the shops in the complex located in Teen Batti area and spread to other establishments, he said.
Four shops, including one selling school bags and another of clothes, were completely destroyed, the official said.
Local firemen rushed to the spot with three fire engines after being alerted. The blaze was put out by 1.30 am, he said. As per preliminary information, the fire is suspected to have been caused due to a short-circuit, the official said.