Mumbai: Dalai Lama to attend international conference on Buddhism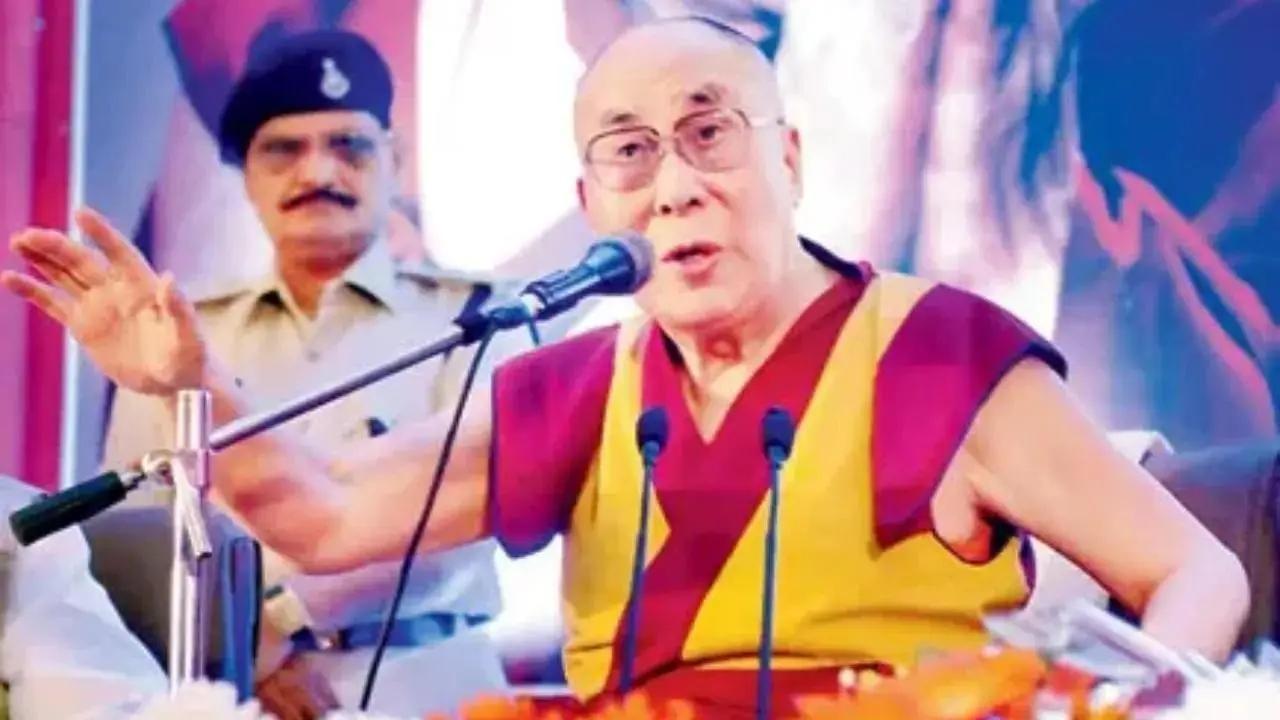 Tibetan spiritual leader the Dalai Lama and prime ministers of Sri Lanka and Thailand will be attending `Dhamma Diksha`, an international conference on Buddhism to be held in Mumbai next month, Union minister Ramdas Athawale said on Saturday, according to the PTI.
The conference will be held at the sports stadium in Worli on December 15 and the Mahalaxmi Race Course on December 16, he told reporters in Mumbai, reported the PTI.
After Dr B R Ambedkar converted to Buddhism in Nagpur on October 14, 1956, he had planned to organise a Dhamma Diksha conference in Mumbai, but he passed away on December 6 that year, RPI leader Ramdas Athawale said, as per the PTI.
"With the conference being held here this year, Dr. Babasaheb Ambedkar`s dream will be fulfilled," he said.
Besides the Dalai Lama, Sri Lanka Prime Minister Dinesh Gunawardena, Thailand Prime Minister Srettha Thavisin, Bhutan Princess Kesang Wangmo Wangchuk and
Buddhist leaders from Cambodia, Vietnam, Thailand and other countries will attend the event, he said.
Ramdas Athawale, a prominent Dalit leader from Maharashtra, appealed that Buddhists and Dr. Babasaheb Ambedkar`s followers should attend the event in large numbers.
Meanwhile, in April, Dalai Lama had participated in the Global Buddhist Summit and addressed a group of monks and other delegates who have gathered here for the two-day event, sources said.
He spoke for about half an hour and emphasised on Buddhist philosophy and values.
It was a first-of-its-kind summit with Prime Minister Narendra Modi addressing the inaugural session.
PM Modi in his address said the world is passing through challenges such as war, economic instability, terrorism, religious extremism and climate change and asserted that Lord Buddha`s ideas offer a solution to these problems.
The summit is divided into two segments, academic and Sangha sessions.
The media was allowed only for the inaugural session, the rest of the sessions are not open to the press, an official source had told the PTI.
The source, however, confirmed that the Dalai Lama attended the summit and addressed gathered monks and other delegates.
"In his nearly half-an-hour address, the Tibetan spiritual leader spoke of compassion, wisdom and meditation," he had told PTI.
(with PTI inputs)