Mumbai: BMC urges people to celebrate eco-friendly, pollution-free Diwali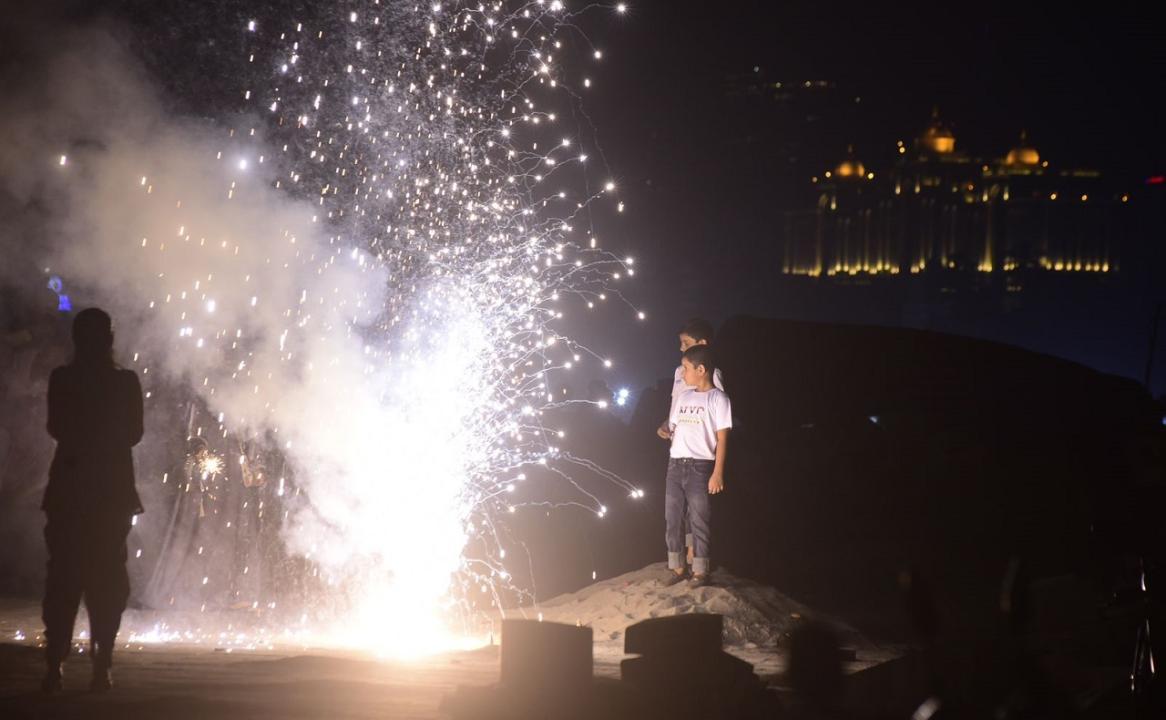 The Brihanmumbai Municipal Corporation (BMC) on Monday appealed to citizens of the city to celebrate Diwali in an eco-friendly, green, and pollution-free manner, ensuring the safety and well-being of all.
BMC Commissioner Iqbal Singh Chahal also extended heartfelt wishes on the eve of Diwali to the people of Mumbai. He also emphasized the importance of celebrating Diwali safely and responsibly.
"Maharashtra Chief Minister Eknath Shinde has directed the BMC administration to implement measures aimed at controlling air pollution in Mumbai. In accordance with the said directives, various initiatives have been launched on a war footing across all 24 administrative wards of the BMC. These efforts encompass strict actions against factors contributing to air pollution," the civic body said in a press release.
The civic body said that as part of the Government of Maharashtra`s `Majhi Vasundhara Abhiyan 3.0`, `Swachh Survekshan 2023`, and `Swachh Vayu Survekshan Abhiyan`, citizens are urged to celebrate festivals that are free from crackers, plastic, garbage, pollution, and are eco-friendly. "The citizens are kindly requested to refrain from using firecrackers," it added.
The BMC appealed to avoid the use of plastic, encouraging the use of cloth or paper bags. Furthermore, citizens are encouraged to utilize waste and recyclable items, promoting an environment-friendly and pollution-free Diwali celebration.
The BMC Commissioner has urged citizens to adhere to guidelines issued by the Bombay High Court while celebrating Diwali.
"Diwali is traditionally a festival that illuminates our homes and hearts with the warm glow of diyas and colorful decorations. Let`s embrace the true spirit of Diwali by emphasizing the beauty of lights over the noise and smoke of firecrackers," the civic body said.
The BMC has issued a public appeal, aligning with the Bombay High Court's directives, urging residents to burst firecrackers strictly between 8 pm and 10 pm during Diwali.
"Let`s be mindful of our surroundings and refrain from bursting crackers in prohibited zones such as hospitals, educational institutions, places of worship, petrol pumps, and on roads. This ensures a peaceful celebration for all. Choose open spaces for your festive celebrations, preserving the sanctity of the festival while being considerate to our environment," Iqbal Singh Chahal said in the release.