Mumbai: BMC starts process to build road without acquiring land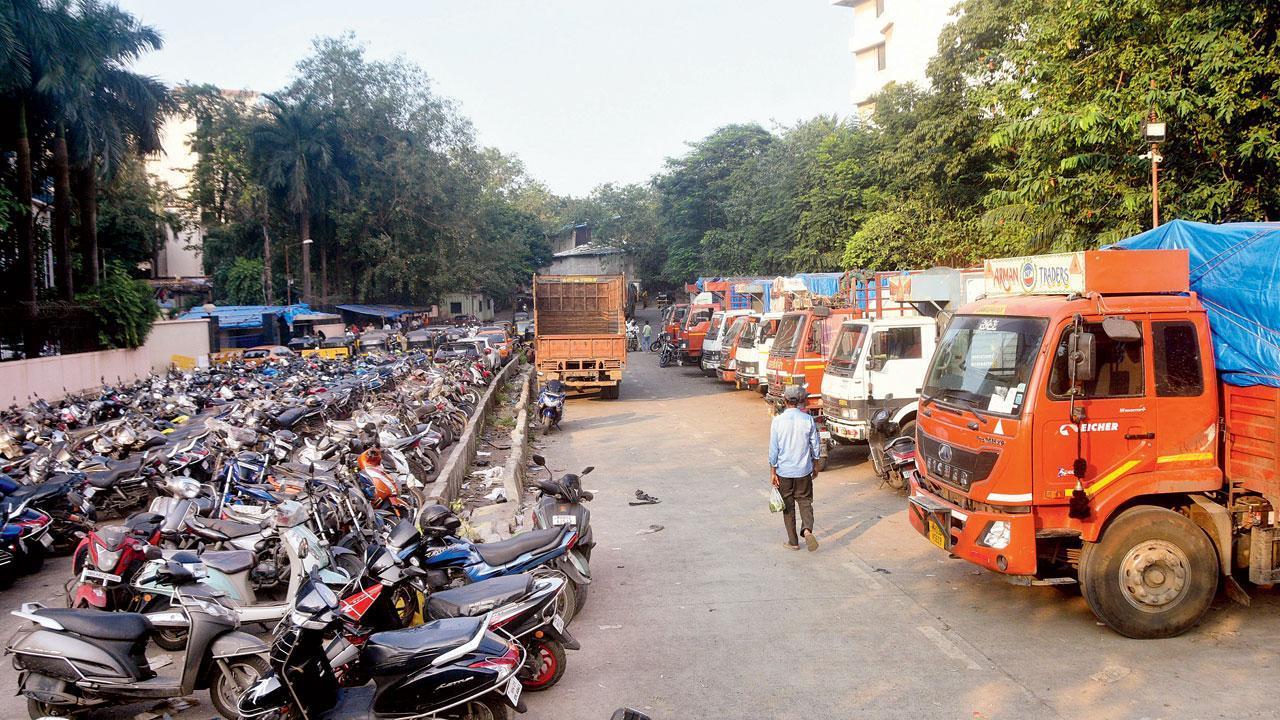 The BMC is in the process of finalising the contractor for construction of a development plan (DP) road in Chandivli on land which is yet to be acquired by the corporation. The BMC road department received two bids for the road construction tender. But the DP department and ward office haven't taken any firm steps to acquire the land for the road, which is also encumbered by encroachments.
The residents of Chandivli, since the last few years, have been demanding construction of a proposed DP Road to ease vehicular traffic in the area. The road was first conceptualised 30 years ago in the BMC's development plan. The civic body constructed one-third of the stretch a few years ago, which has now become a parking lot, as it is a dead-end. The land through which the rest of the road is supposed to pass belongs to two parties, a private developer and a central government corporation, but is being occupied by encroachments.
Mandeep Singh Makkar
After local residents undertook a hunger strike on August 20, the road department of the BMC invited tenders to construct the Chandivli Farm Road up to JVLR. Simultaneously, officials of the L ward, which comprises areas from Chandivli and Kurla, had issued eviction notices to the encroachers.
Also read: `SRA is building tinder boxes`
The deadline for submitting bids for the tender was September 21, but it was extended due to lack of response. An engineer from the eastern suburbs road department said that they have now received responses from two contractors. "We extended the tender deadline twice to get more response," the official said. He said the work will be carried out after land is acquired by the BMC.
Sunil Rathod, chief of DP department who is responsible for acquiring land and handing it over to the road department, did not respond to calls and messages. There are also encroachments on the land, but it is not known when it will be removed. "The legal process will take time. We have already served notices to the illegal structures. We will remove 70-80 structures which are now on the land reserved for roads. About 800-900 structures that are on private land also need to be removed," said Dhanaji Herlekar, assistant commissioner of L ward. Herlekar didn't give any deadline for removal of these structures.
"The BMC should have started the acquisition process long ago. Why were they waiting for citizens' agitation?," asked Mandeep Singh Makkar, founder of the Chandivli Citizens Welfare Association (CCWA). He said that there are only 70 to 80 structures. "The structures were recent and can be easily removed by giving alternate accommodation if they are eligible," said another resident of Chandivli.
30
No of years since the plan for DP road was first made by the BMC