Mumbai: BMC announces 10 per cent water cut for 12 days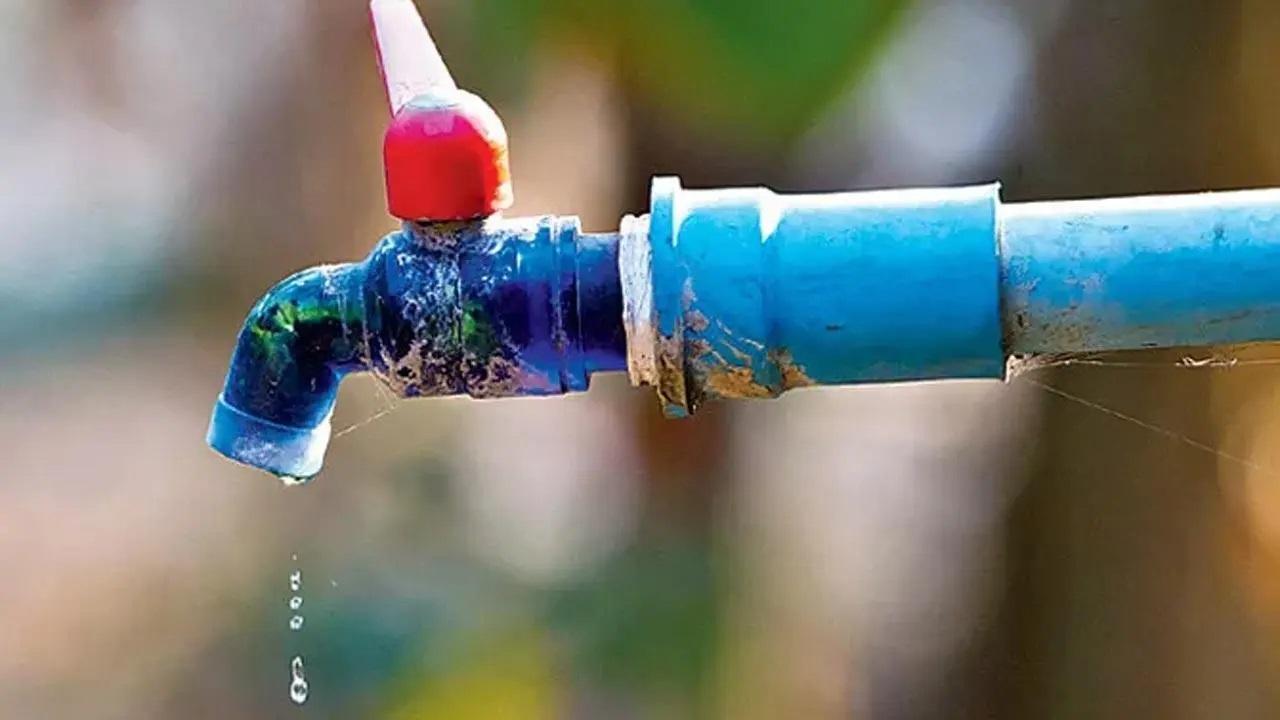 The Brihanmumbai Municipal Corporation (BMC) on Thursday announced a 10 percent water cut in the city for 12 days starting from November 20 for carrying out repairs, reported news agency PTI.
Emergency repairs would be carried out from November 20 to December 2 at the pneumatic gate system installed at the Pise Weir in neighbouring Thane district, from where water is pumped to Mumbai, it said in a release, reported PTI.
Air bladders in the gate system would be replaced as part of the repairs, reported PTI.
"During this period, water supply to the Mumbai Metropolitan City and BMC`s water supply to Thane and Bhiwandi Municipal Corporation will be affected," the BMC said, reported PTI.
The civic body appealed people to use water judiciously during this period.
Meanwhile, amid rising air pollution the Brihanmumbai Municipal Corporation (BMC) has served notices to over 100 contractors and real estate firms involved in private and government projects across Mumbai asking them to comply with the dust mitigation norms or face consequences as the city grapples with poor air quality.
The civic body`s notice was directed at contractors and real estate firms in the P North civic ward in western Mumbai, specifically in the suburb of Malad. The initiative, reportedly, will enhance Mumbai`s Air Quality Index (AQI).
Kiran Dighavkar, Assistant Municipal Commissioner of P-North ward, was quoted in the PTI report explaining that the notices were issued to 97 under-construction private sites and 27 under-construction government projects–including roads, stormwater drains and bridges in Malad area–totalling 124. The letters instruct them to adhere to dust mitigation and other anti-pollution guidelines, with potential actions if they fail to comply, he said.
"We have issued (identically worded) letters to all of them to follow (dust mitigation and other anti-pollution) guidelines failing which necessary actions will be initiated," Dighavkar said.
Recently, the civic body introduced a new set of guidelines for mitigating air pollution in Mumbai, giving builders and contractors one month to obtain sprinklers and fogging machines for construction sites.
While the civic administration has not issued stop-work notices to construction firms at this point, Dighavkar clarified that the letters serve to ensure that builders and contractors implement basic preventive measures against air pollution until they acquire the necessary equipment.
(With inputs from PTI)