Mumbai: Air quality in `moderate` category, AQI at 169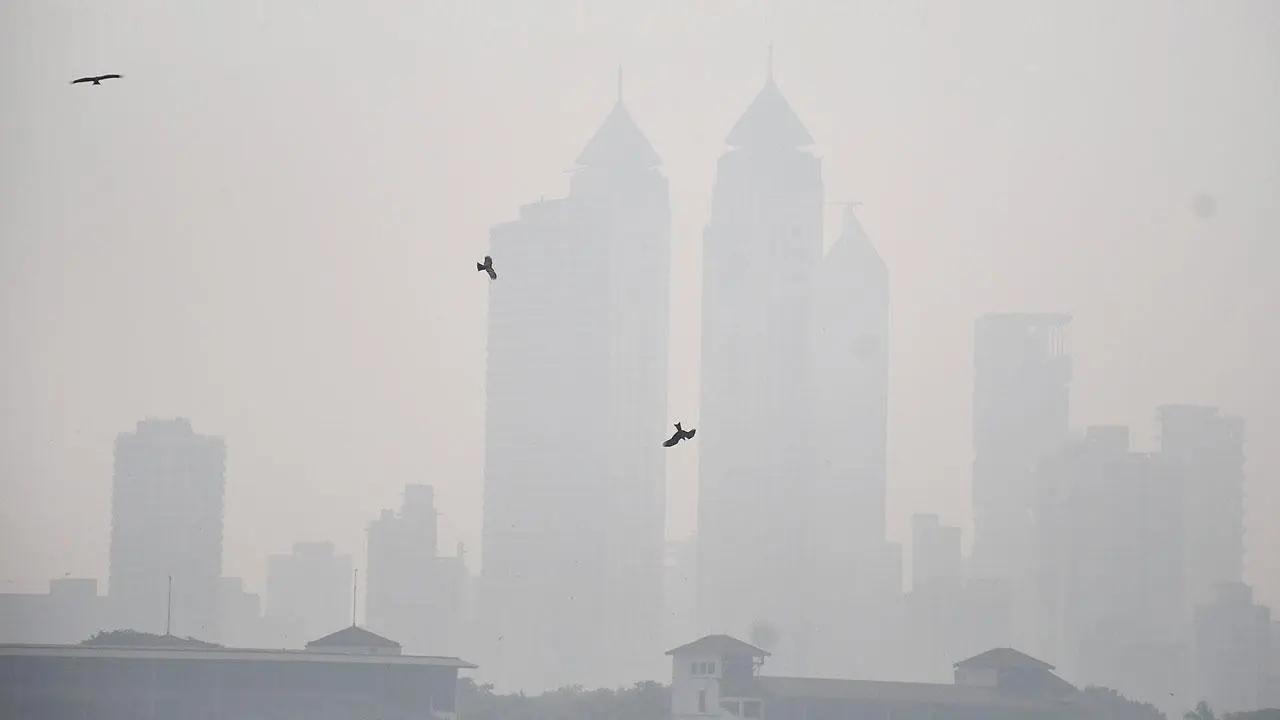 As per the SAMEER application, Mumbai`s Air Quality Index (AQI) was categorised as `moderate` on Monday morning, based on data mapped by the Central Pollution Control Board (CPCB).
The expected minimum temperature for Monday in Mumbai is 26 degrees Celsius, while the maximum temperature is anticipated to reach 33 degrees Celsius.
At around 8 am on Monday, Mumbai`s AQI was measured at 169, falling within the `moderate` category. Navi Mumbai also reported `moderate` air quality, with an AQI of 188, while Thane recorded an AQI of 172, also categorised as `moderate.`
Analysis of the data revealed that among the 22 monitoring stations in Mumbai, certain areas, including Mulund (West), Chakala in Andheri, and Vile Parle (West), reported `poor` air quality, with AQI levels ranging between 200 to 300.
Vile Parle in Mumbai displayed the most polluted air quality on Monday, October 16, with an AQI of 287. The India Meteorological Department (IMD) has predicted mainly clear skies over Mumbai.
The data additionally indicates that the primary pollutants in Mumbai are PM 2.5 and PM10, whereas in Thane, PM10 is the dominant pollutant. In Navi Mumbai, PM 2.5 stands out as the primary pollutant.
The Maharashtra Pollution Control Board (MPCB) disclosed that Siddarth Nagar in Worli, Mumbai, exhibits the least polluted air with an AQI of 102, followed closely by Borivali East with an AQI of 103.
An AQI between zero and 50 is considered `good`, 51 and 100 `satisfactory`, 101 and 200 `moderate`, 201 and 300 `poor`, 301 and 400 `very poor`, and 401 and 500 `severe`.