Mumbai air pollution: MPCB asks petroleum, power company to cut down production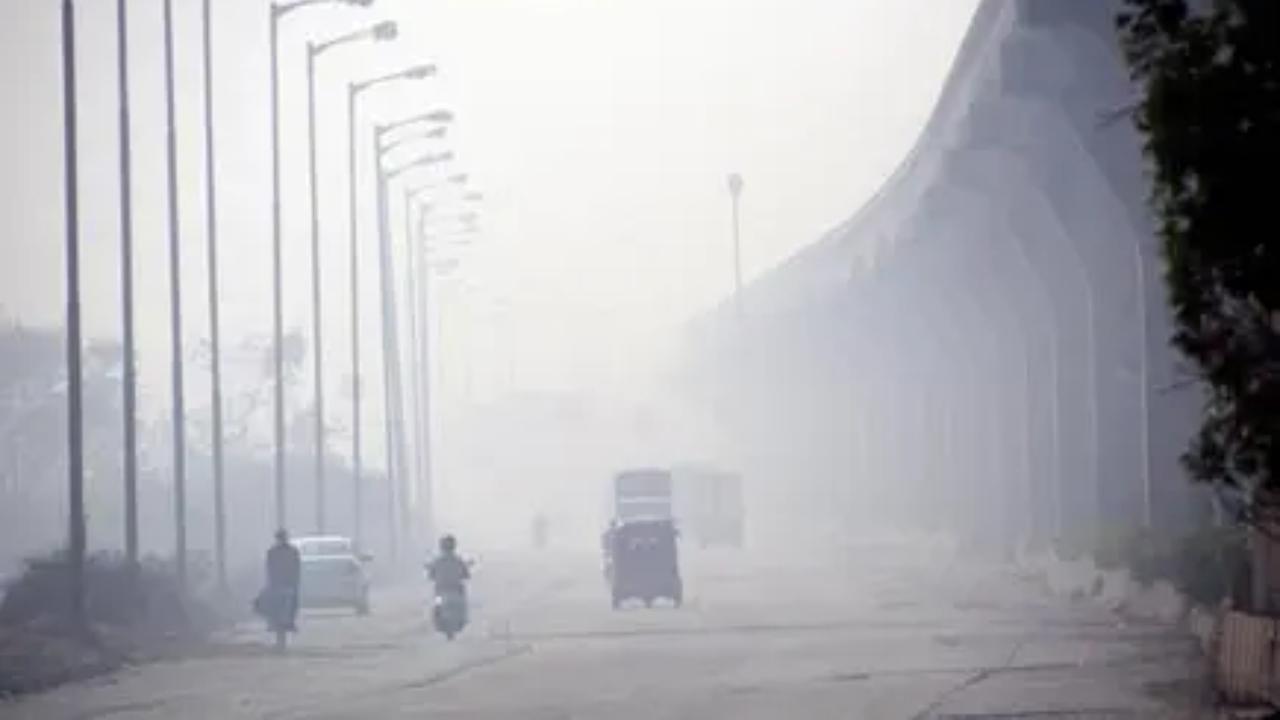 Mumbai air pollution: Amid growing concerns over the rise in air pollution in Mumbai, the Maharashtra Pollution Control Board (MPCB) reportedly said that it has asked the a petroleum company, power company and a few other companies to cut down their production by 50 per cent with an aim to curb pollution, reported the PTI.
According to the news agency, in its press statement on Wednesday, the MPCB said it gave this instruction in the notices issued on October 27 to the companies at Ambapada located in Trombay area of Mumbai.
The MPCB also forfeited the bank guarantee of Rs 10 lakh of a logistics company and Rs 5 lakh of a n another company, it said, as per the PTI.
A similar notice was sent to a chemicals and fertilizers company in Chembur on Wednesday, in which strict guidelines were issued for it. The board also closed down two ready-mix concrete (RMC) plants in the city, it added.
The action comes in the wake of the Brihanmumbai Municipal Corporation`s (BMC) issuance of the standard operating procedures to the companies 10 days ago.
The civic body`s air pollution mitigation plan stated that the MPCB would monitor emissions from industries such as Bharat Petroleum (BPCL), HPCL, RCF, Tata Power and others in nearby MIDCs daily for one month and take punitive action against those failing to comply.
Meanwhile, the AQI data mapped by the Central Pollution Control Board (CPCB), further revealed that of the total 23 stations in Mumbai, Chembur, Colaba, Kherwai, mulund (West) and Sion area reported `poor` air quality on November 2 with AQI at 220, 223, 218, 234 and 219 respectively.
The minimum temperature in Mumbai on Thursday is likely to be 23 degrees Celsius. The maximum temperature is likely to settle at 34 degrees Celsius.
Mumbai`s Air Quality Index (AQI) stood at 167, in the `moderate` category, around 10 am. Thane too reported `moderate` air quality category with AQI at 142.
Further, Navi Mumbai reported `poor` air quality, with AQI at 210.
Further, the Maharashtra Pollution Control Board (MPCB) revealed that Andheri`s Chakala in Mumbai is the least polluted, with AQI at 75.
The data further reveals that the most prominent pollutant in Mumbai is PM 2.5 and PM10. While the most prominent pollutant in Thane is PM10.
The most prominent pollutant in Navi Mumbai is PM 2.5 and PM 10. Overall, Navi Mumbai`s AQI stands in `poor` category, with Vashi, Kalamboli and Sanpada areas reporting `poor` air quality with AQI at 257, 271 and 207 respectively.
An AQI between zero and 50 is considered `good`, 51 and 100 `satisfactory`, 101 and 200 `moderate`, 201 and 300 `poor`, 301 and 400 `very poor`, and 401 and 500 `severe`.