Mumbai air pollution: 584 km of roads being washed, AQI at 117 in city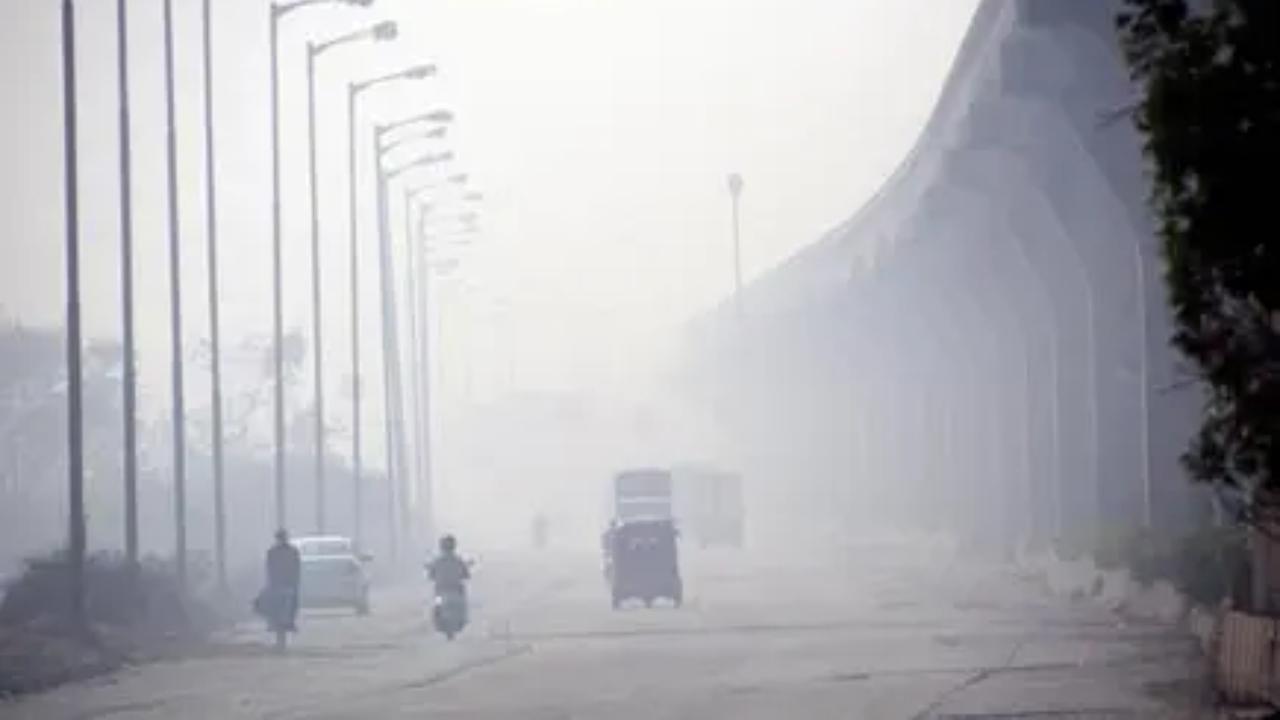 Mumbai air pollution: A total of 584 kilometres of roads in 24 administrative wards of Mumbai are being regularly washed and cleaned to control dust as part of efforts to curb air pollution, the Brihanmumbai Municipal Corporation (BMC) said on Monday, according to the PTI.
The PTI reported, these roads, which are more than 60 feet in width, include the Western and Eastern Express Highways, the Eastern Freeway, SV Road, Bandra to Santacruz West Link Road, LBS Road, among others, additional commissioner Sudhakar Shinde said in a BMC release.
The BMC has accelerated various measures to control dust that causes air pollution in the city, and under this, cleaning and washing of roads of more than 60 feet width and footpaths is being done, the release issued by the city civic body said, as per the PTI.
"A total of 121 water tankers, sludge de-watering, firex tankers, micro water sprayers and other equipment are being used for these works along with appointment of trained manpower. Water from recycled and local sources is being used. Care is being taken to ensure drinking water is not wasted," the release said.
Meanwhile, at 7:05 pm on Monday, the Air Quality Index (AQI) of Mumbai was a `moderate` 117, as per the Central Pollution Control Board (CPCB).
2nd cost escalation of Marwa bridge cleared without due process
The BMC has decided to approve an increase in the cost for work of the Marwa bridge at Sakinaka, despite the Comptroller and Auditor General of India (CAG) pulling up the civic body for awarding work without a tender. The Rs 3.37 crore cost rise proposal for the competition of work was recently approved by the BMC. The civic body also approved an extension timeline for the work, from December 2023 to May 2024. The cost of construction of the Marwa road bridge is now Rs 29.44 crore.
Explaining the reason for the cost escalation, the civic roads department stated in the proposal that during excavation it was found that the condition of the underground Tansa pipeline near the Marwa bridge is inconsistent. Therefore, the length of the bridge was increased by 3.10 metres. Also, along the approach road on the western side of the bridge, there is a large network of water department water lines and high-pressure electric lines of Tata and Adani at the said planned site. Therefore, open excavation is not possible at the site and a pile foundation has been proposed for the foundation of the retaining wall.
(with PTI inputs)