Mumbai: 3 Metro 2B rakes arrive at Mandale Depot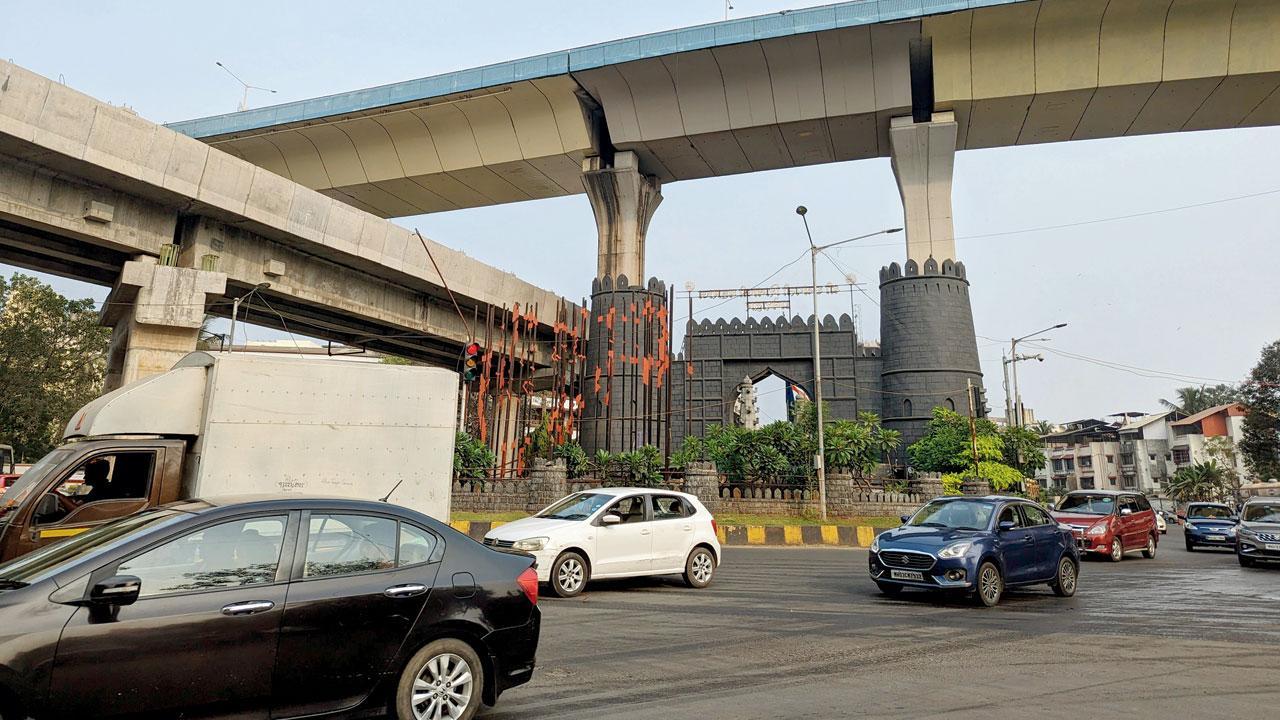 The arrival of three new Metro trains that are standing at the Mumbai Metro`s depot at Mandale in Mankhurd has raised hopes that a small section of the Yellow Line 2B in the eastern suburbs between Mankhurd and Diamond Garden in Chembur will be opened soon. This would be the first stretch of new Metro Lines to open in the eastern suburbs after nine years since the opening of Mumbai Metro Blue Line 1 between Ghatkopar and Versova.
The complete corridor of Yellow Line 2B is about 23.64 km, stretching from Mandale in Mankhurd and linking to the existing corridor of Line 2A at D N Nagar in Andheri, with 20 stations en route. The stretch that would first be ready is between Mandale and Diamond Garden, having five stations.
mid-day walked the entire stretch from Mandale in Mankhurd to Diamond Garden in Chembur to find civil works along the corridor now complete, with a small section linking the corridor to the Mandale Depot currently under work. The five stations include Diamond Garden, Shivaji Chowk, BSNL Metro, Mankhurd, and Mandale Metro, of which works at Diamond Garden station are at an advanced stage while the others are catching up.
The new red and blue coloured train sets from Bharat Earth Movers Limited (BEML) are standing inside the Mandale Depot with a few coaches being assembled. Work on laying tracks and overhead wires will soon begin on the completed stretch.
As per officials, there is a tentative plan to partially open the Mumbai Metro Yellow Line 2B between Mandale Depot and Chembur by next year. The remaining section between Chembur to Andheri (West) will become operational at a later date. Around 60 per cent of civil work has been completed at Mandale Depot where a double-deck car depot is being constructed over 31 acres of land to accommodate as many as 72 metro trains at a time.
23.64 km
Length of Yellow Line 2B corridor