Many Students Prefer 'Dummy School' Route to Focus on JEE, NEET: Experts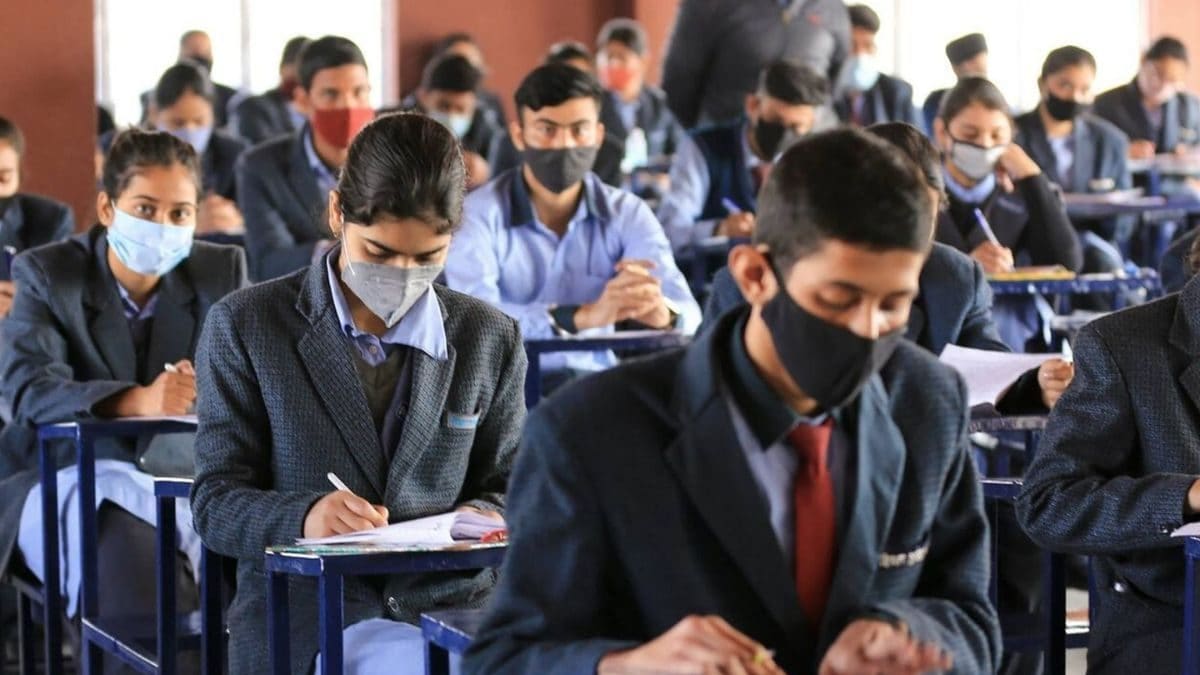 Riddhima is enrolled as a student of class 11 in a school in her hometown Gaya in Bihar. But she lives miles away in the coaching hub of Kota in Rajasthan where she is preparing for JEE-Advanced, the entrance exam for the IITs.
She is not alone. Scores of students preparing for engineering and medical entrance exams prefer to take admission to dummy schools so that they can focus solely on their preparation for the competitive exams.
They do not need to attend classes and can straightaway appear for board exams.
"Many students opt to take admission in a dummy school in their hometown so that they can go back home two months before the board exams. Coaching courses also end by then. Then two months are devoted to the board exams and then revision for the main goal — the entrance exams," Riddhima told PTI.
Harshvardhan from Roorkee, preparing for the medical entrance exam NEET, is also enrolled in a dummy school in his hometown. "There is no problem of attendance at the school and students are also not expected to appear in any internal exam," he said.
In Kota, posters of different dummy schools along with their rates are splashed across the city. Ranging from Rs 15,000 to Rs 50,000 dummy schools charge different rates depending on the boards they are affiliated with.
Aspirants choose dummy schools keeping in mind the quota in medical and engineering institutes available for students from certain states. For example, candidates who have completed their class 11 and 12 education in Delhi are considered for seat quota in medical colleges of the national capital under the Delhi State Quota.
With the number of suicides among competitive exam aspirants in Kota hitting a record high this year, experts have warned against the concept of "dummy schools", saying students staying away from regular schools early often struggle with restricted personality development and growth.
According to official figures, 23 students have committed suicide in Kota this year, the highest ever for the country's coaching hub. Last year, the figure was 15.
"We have raised the issue of dummy schools with the government. This concept is really negative and the practice needs to be stopped. We have also seen that some students who have enrolled in dummy schools, crack the entrance exams but don't get 75 per cent in board exams, which is a prerequisite for admission to IITs. Students are under a dual burden. Ideally, full-time coaching should start only after class 12," OP Bunkar, the district collector of Kota told PTI.
The issue was also flagged by Rajasthan Chief Minister Ashok Gehlot at a meeting called last month in the wake of the rising student suicides. He referred to dummy schools as "fake schools".
He said, "Students of classes 9 and 10 are enrolled in coaching institutes. You are committing a crime in a way. As if IIT is god. As soon as students come to coaching institutes, they are enrolled in fake schools." "It is also the parents' fault… Students are enrolled in dummy schools and they do not go to schools. They have the dual burden of clearing board exams and preparing for entrance exams," Gehlot had said.
More than 2.5 lakh students move to Kota annually to prepare for engineering and medical entrance exams. A packed schedule, cut-throat competition, constant pressure to do better, the burden of parents' expectations and homesickness are among the common struggles of the students there.
In a recent interview with PTI, Union Education Minister Dharmendra Pradhan also said that the issue of dummy schools cannot be ignored.
"Although the number of such students is not very high compared to the total number of students… but the time has come to have serious discussions and deliberations on the subject," Pradhan had said.
If you or someone you know needs help, call any of these helplines: Aasra (Mumbai) 022-27546669, Sneha (Chennai) 044-24640050, Sumaitri (Delhi) 011-23389090, Cooj (Goa) 0832- 2252525, Jeevan (Jamshedpur) 065-76453841, Pratheeksha (Kochi) 048-42448830, Maithri (Kochi) 0484-2540530, Roshni (Hyderabad) 040-66202000, Lifeline 033-64643267 (Kolkata)
(This story has not been edited by News18 staff and is published from a syndicated news agency feed – PTI)