Man accuses brother of causing fire in his scrap godown, case registered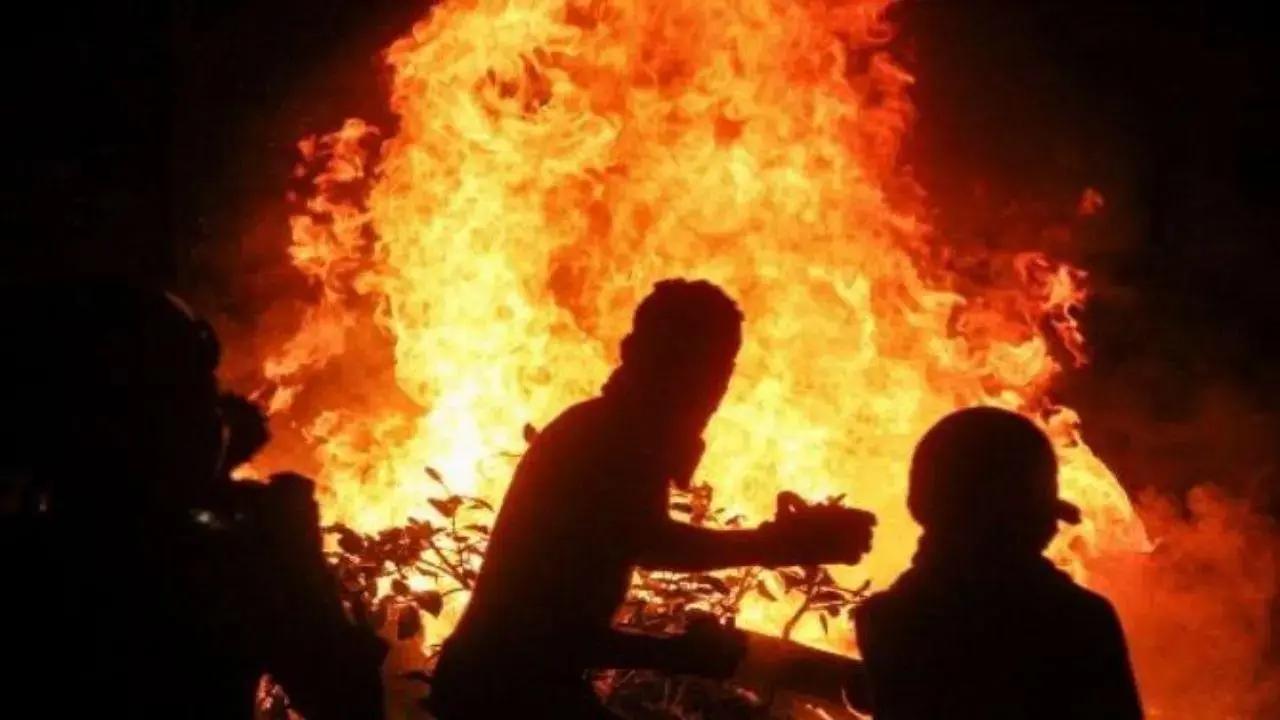 The police in Maharashtra`s Palghar district have registered a case against a man after his brother accused him of triggering a fire in his scrap godown by bursting a firecracker, an official said on Sunday, reported news agency PTI.
Complainant Rakesh Upadhyaya (45) owns a scrap godown on Manor Road in Palghar. Around 1.30 am on Friday, he learnt about a fire at his godown. While firemen put out the fire, it destroyed everything inside, the official said, quoting the complaint, reported PTI.
Rakesh told the police that he then went through the footage of CCTV cameras in the area and found that a spark flew into his godown after his younger brother Rajesh burst a firecracker in its vicinity. The spark triggered the fire, destroying the scrap stored inside, he told the police, reported PTI.
On Rakesh`s complaint, the police on Saturday registered a case against Rajesh under Indian Penal Code sections, including 285 (negligent conduct with respect to fire or combustible matter) and 427 (mischief causing damage), the official said, adding that no arrest has been made yet, reported PTI.
In another case, The number of persons arrested for allegedly cheating a bank in Palghar district to the tune of Rs 29.29 lakh reached four after a man was held from Pune`s Pimpri Chinchwad, a police official said on November 10, reported PTI.
Between February 2018 and September 2021, four persons had obtained a housing loan of Rs 29.29 lakh by submitting fake documents, and a case was filed at Arnala Sagri police station after the lender came to know about the fraud, said Crime Branch Unit III senior inspector Pramod Badakh, reported PTI.
He said Deepak Shukla, the fourth accused in the case, was held from Pimpri Chinchwad on November 8, reported PTI.
Accused Chetan Shah, Vinod Mishra and Pankaj Tiwari were arrested in the case earlier, Badakh said, reported PTI.
A probe has found Shukla cheated other banks of Rs 85 using the same modus operandi, he added, reported PTI.
Meanwhile, police have arrested four persons after busting a gang allegedly involved in cheating scrap traders in Maharashtra and other places since 2017, officials said, reported PTI.
The police have recovered booty worth Rs 20 lakh from them and also seized 15 mobile phones and 10 ATM cards from their possession, they said, reported PTI.
(With inputs from PTI)