Maharashtra: 'I will die, but not before getting quota for Marathas'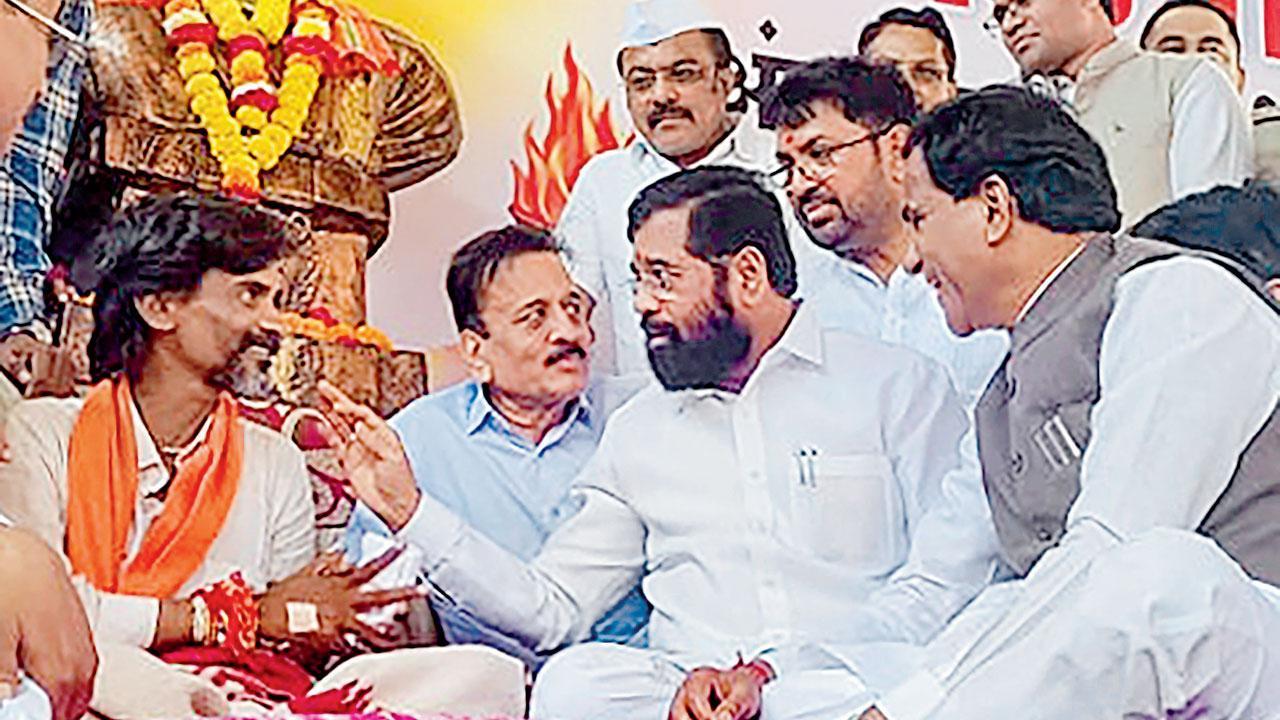 A massive congregation of Marathas gave the state government a 10-day deadline to give them quota in education and jobs. The previous deadline of 30 days ended on Saturday, without anything concrete coming up from the tripartite government.
Maratha leader Manoj Jarange, who has spearheaded the latest protest from Antarwali Sarati, a small village in Jalna district, told the gathering of lakhs of community members who had come there, from across the state that they should wait patiently for the next 10 days and avoid falling for any provocation by the leaders of the other caste groups, who are opposing the demand to accommodate Marathas in the existing OBC quota.
"There will be an attempt to break our unity," he said. "Two leaders, including Chhagan Bhujbal [NCP minister] and one another, have been told by the DCMs and CM to provoke Marathas [by making statements]. So, I request you to not react and resort to any kind of violence. We have shown the country and the world that we can gather in large numbers and protest peacefully. We have broken a myth that Marathas cannot unite," added Jarange, while addressing the rally at Antarwali Sarati on Saturday.
Jarange demanded to scrap the state committee that has been appointed to verify a possibility of giving Marathas a Kunbi certificate. "Stop the farce of the committee and collection of evidence. Give Marathas a quota in the existing 50 per cent ceiling. It should sustain legal scrutiny like the one that has been created for others," he said, adding that he would announce the next stance on October 24. "I will die, but not before getting a quota for us."
Also read: Mumbai: Versova school staff calls off agitation
Meanwhile, the Supreme Court had admitted the state government's curative petition for restoring the Maratha quota, which was scrapped by the apex court a couple of years ago. CM Eknath Shinde had visited Jarange last month to convince him to end the indefinite fast. The government had given certain assurances and sought 30 days to come out with a resolution.