Maharashtra: Fire breaks out at medical shop in Thane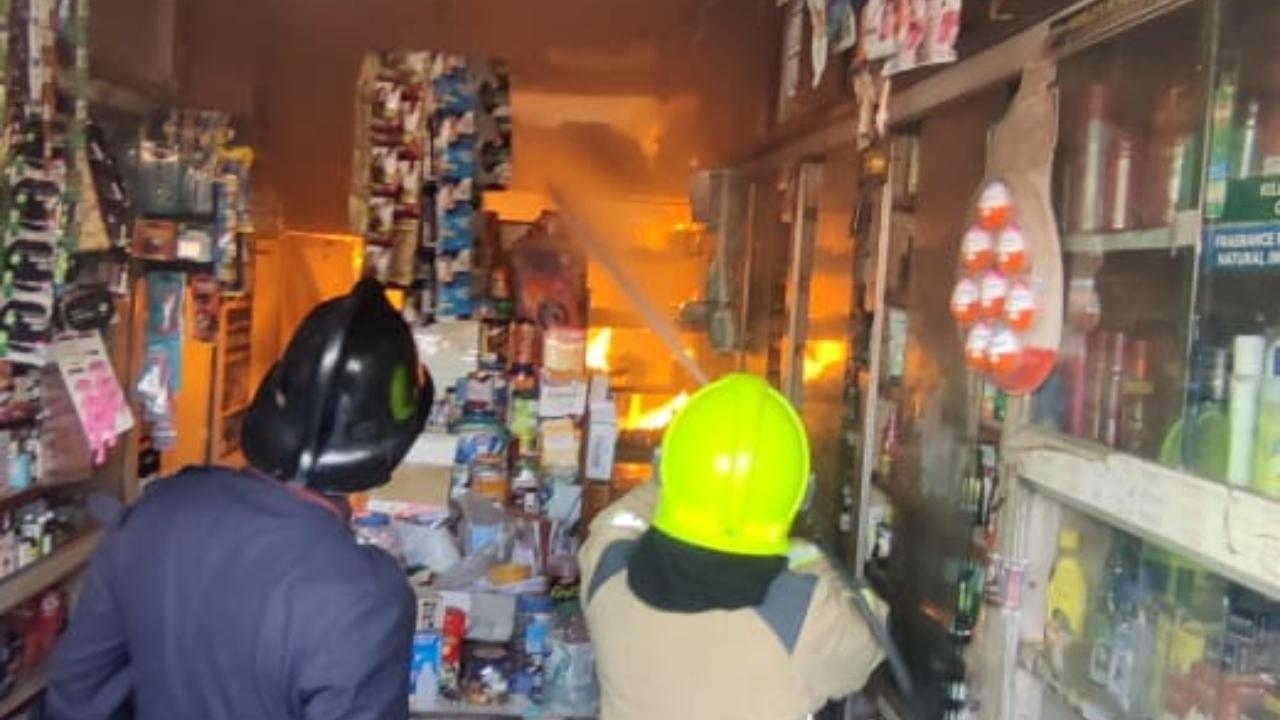 A massive fire broke out at a medical shop in Thane district of Maharashtra, the Regional Disaster Management Cell (RDMC) of the Thane Municipal Corporation (TMC) said.
No one was injured in the incident, the officials said.
According to the RDMC, on Thursday at around 14:02 hrs, information about the fire at the chemist was received by the civic authority. As per the initial information, a fire broke out at a shop near Paliwal Dairy, Beside Lal Bahadur Shastri Market in Indira Nagar area of Wagle Estate, Thane.
After the information was received, the Thane Fire Brigade and other civic officials rushed to the spot and launched a fire fighting operation, the RDMC said.
The officials rushed to the spot along with one pickup vehicle and fire brigade personnel along with one rescue vehicle, one fire vehicle and one high rise fire vehicle to control the blaze, the RDMC said.
The official said that the fire was confined to multiple materials at the shop. The fire that broke out in the Medical center was completely extinguished after a brief fire fighting operation. The situation is under control at present.
Meanwhile, in an another incident in Mumbai, on Wednesday evening, at approximately 8.20 pm, a fire was reported in the Madanpura area of Byculla in Mumbai. According to the officials, the Level 1 fire incident was reported at Lohaki Chawl, located in the vicinity of Al Reyan Tower in Madanpura. The incident was reported by Brihanmumbai Municipal Corporation`s Municipal Fire Brigade (MFB) and was swiftly addressed. An update on the incident provided at 10:10 pm, which stated the fire was successfully extinguished by the dedicated efforts of the firefighting teams. No injuries were reported in connection with the incident.
According to the officials, the fire was localised to battery shops situated within a two-story structure. At the time of the report, firefighting operations were actively underway, with one large hose line and one smaller line in operation. The quick response ensured that the fire was contained to the affected area.
Multiple agencies were mobilised to the scene to tackle the blaze comprehensively. In addition to the BMC`s MFB, the local police, BEST Supply, and Ward Control were all involved in managing the situation, highlighting the coordinated effort to mitigate the incident`s impact.