IT officials make record cash seizures in 5 poll bound states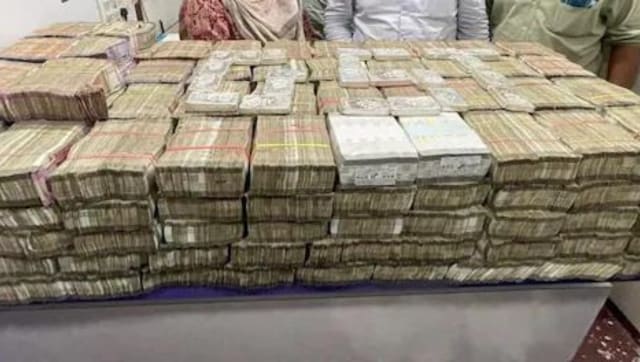 According to the income tax agency, the amount of money taken from the five states that are headed the polls is the most ever. The Central Board of Direct Taxes chairman, Nitin Gupta, stated that the amount of money the department has taken in is significantly higher than what was taken in during any state assembly election or the 2019 Lok Sabha elections.
The entire amount of cash seized in Chhattisgarh, Madhya Pradesh, Rajasthan, Telangana, and Mizoram has already surpassed ₹1,000 crore, according to sources in the department who spoke with CNBC-TV18. According to tax officers, cash is the most commonly seized item, followed by gold and alcohol.
"We are maintaining vigilance from our side and there is round-the-clock surveillance covering each district in the poll-bound states. This especially including airports and international border. This surveillance is coordinated at the level of the election commission and the tax department is doing what it has been asked to do. We are coordinating with the state election authorities and other agencies to target more and more unaccounted cash and other kind of freebies ahead of polls," Gupta said.
According to tax officers, the government uses technology to monitor cash transactions and illegal payments before elections.
Following the implementation of the model code of conduct on 9 October, a total of 20.43 crore in cash, 31.979 kg gold, 350 kg silver and 42.203 carat diamond—worth 14.65 crore—as well as liquor valued at 86.9 lakh, ganja valued at 89 lakh and other freebies worth 22.51 lakh—were seized in Telangana alone. The Telangana Chief Electoral Officer's office released the information.
The total seizure increased fourfold during the Karnataka elections earlier this year, from ₹322 crore in 2021 to ₹347 crore in 2022 and ₹1,021 crore in 2023, according to government data.
The election commission claims that during the ₹375 crore polls, there was a 4.5-fold surge in seizures in Karnataka. After the state implemented the Model Code of Conduct, the Enforcement Directorate sequestered assets valued at ₹288 crore.
The total amount seized during the 2019 Lok Sabha elections was around 540 crore, which included 89.64 crore in spirits and 143.47 crore in cash. Narcotics and drugs accounted for a significant portion of the election seizures, totaling ₹131.75 crore. The seizure of precious metals was valued at ₹162.93 crore, while other giveaways had a value of ₹12.202 crore.
The Central Board of Indirect Taxes and Customs (CBIC) also released a Standard Operating Procedure (SOP) in July to help tax officers follow the Election Commission's guidelines regarding the use of freebies, cash, drugs, and alcohol as inducements to vote.