He`s only trying to toe line of BJP: NCP leader Clyde Crasto`s jibe at Goyal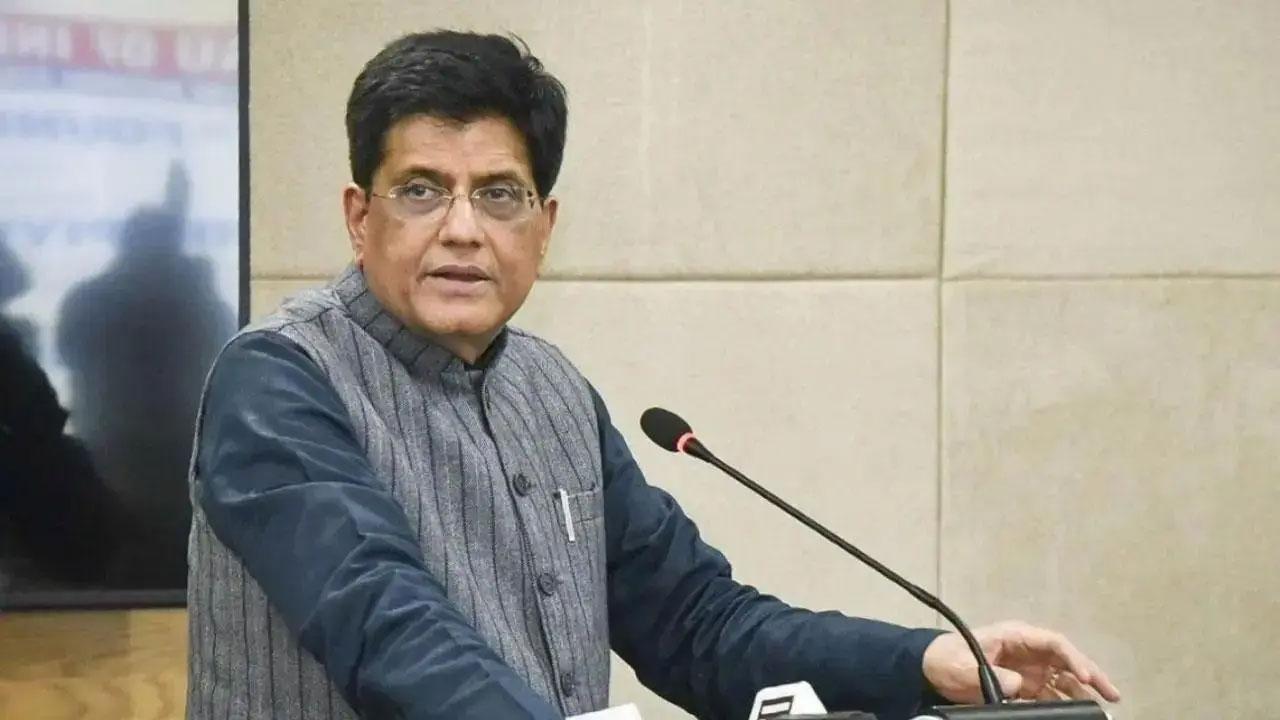 In response to Union Minister Piyush Goyal`s remarks against Nationalist Congress Party (NCP) chief Sharad Pawar amid a dispute over India`s stance on the ongoing Israel-Palestine conflict, NCP leader Clyde Crasto on Wednesday took a dig at Goyal, stating that he is trying to "toe the line" of the Bharatiya Janata Party (BJP).
"Piyush Goyal is a minister in the Central government, and he needs to do a bit of homework because he doesn`t seem to know what his fellow ministers and cabinet colleagues have stated on Palestine. He needs to go back into history and also do a bit of study because former PM Atal Bihari Vajpayee also supported the cause of Palestine. Vajpayee spoke about the Palestinian land and how Israel has been dealing with Palestine and it has been India`s stand to support the people of Palestine", Crasto said.
"He should also go back and read what our EAM Dr S Jaishankar had said. He has spoken on the call for the creation of a separate sovereign Palestine state. Just bypassing any kind of statements and calling out Sharad Pawar… I think it just shows how weak his knowledge is, and how he`s only trying to toe the line of BJP," he added. Earlier on Wednesday, Union Minister Piyush Goyal criticised Sharad Pawar`s remark on India`s stand on the conflict, stating that it is very disturbing when a senior leader like Sharad Pawar makes preposterous statements on India`s stand on a terror attack in Israel.
"It is very disturbing when a senior leader like Sharad Pawar makes preposterous statements on India`s stand on a terror attack in Israel. The menace of terrorism has to be condemned in all forms, in any part of the world. It is a pity that a person who has been India`s Defence Minister as well as a Chief Minister many times has such a casual view on issues relating to terror…This rotten mindset has to stop. I hope Pawar ji at least now, thinks of the nation first," Goyal said in an `X` post.
The statement came after the NCP Chief said that the role of former Prime Ministers of India was "to help Palestine". While addressing a public gathering of party workers in Mumbai, NCP supremo Pawar said, "The role of Jawaharlal Nehru, Rajiv Gandhi, Indira Gandhi, and Atal Bihari Vajpayee was to help Palestine. For the first time, the Prime Minister of this country took the role of Israel. The stand of the NCP should be clear. We stand by the people who originally belonged to that land".
Union Minister Nitin Gadkari also condemned Pawar`s remarks stating that "the gravity of the situation necessitates a unified front against terrorism". As several countries have expressed solidarity with Israel amid the ongoing barbaric war, India too has extended support to Israel. "People of India stand firmly with Israel in this difficult hour. India strongly and unequivocally condemns terrorism in all its forms and manifestations", said Prime Minister Narendra Modi in an `X` post.
Thousands of people have been killed on both sides (Israel and Palestine) as the war continues to turn brutal with every passing day. The `massacre` began on October 7 after a barrage of rockets slammed into southern and central Israel after Hamas launched a surprise attack. However, India`s take on the conflict was put in the dock by the opposition leaders as it has been sharing an amicable relationship with Palestine as well.
From former Prime Minister Atal Bihari Vajpayee to former External Affairs Minister Sushma Swaraj, India has been maintaining a close relationship with Palestine. India is also one of Israel`s biggest arms customers. However, the central government has maintained that "terrorism should be condemned in all forms".
This story has been sourced from a third party syndicated feed, agencies. Mid-day accepts no responsibility or liability for its dependability, trustworthiness, reliability and data of the text. Mid-day management/mid-day.com reserves the sole right to alter, delete or remove (without notice) the content in its absolute discretion for any reason whatsoever