Efforts being taken on a war-footing to curb pollution, says CM Shinde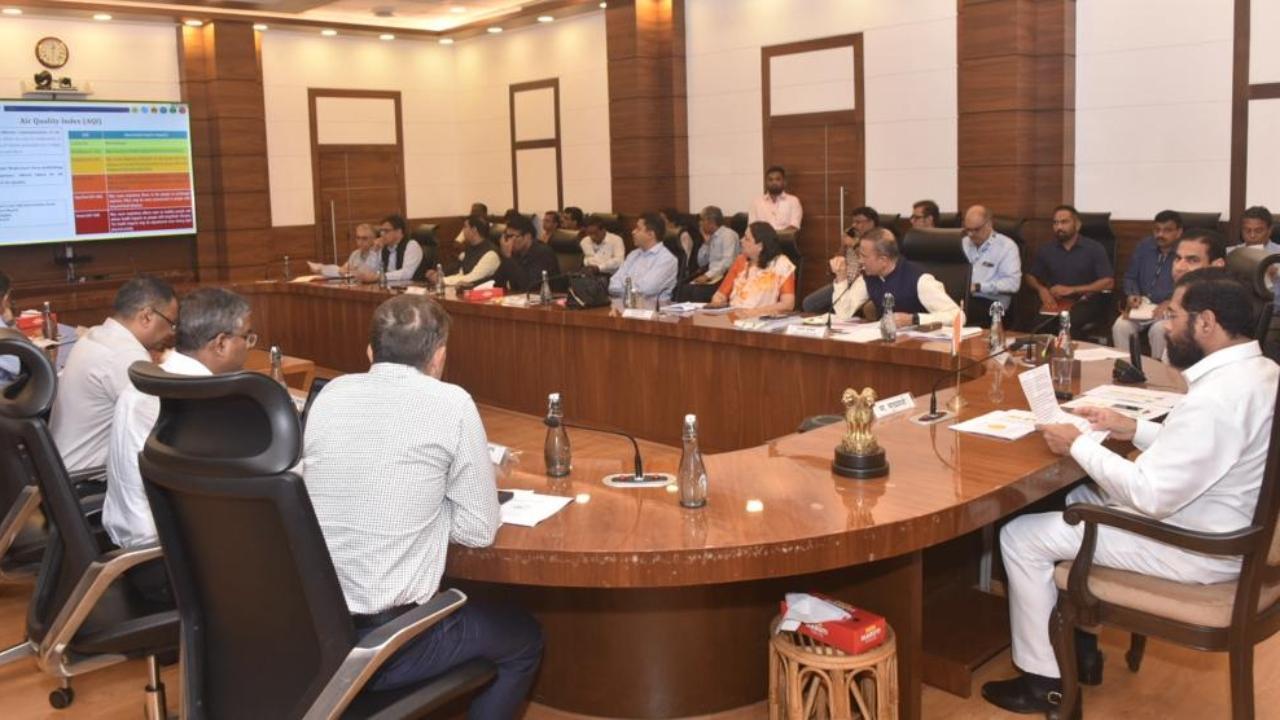 Mumbai air pollution: The Maharashtra government will work on a war-footing to curb pollution by washing Mumbai`s roads and clearing debris from construction sites, Maharashtra Chief Minister Eknath Shinde said on Thursday, reported the PTI.
Talking to reporters after chairing a review meeting on the issue, CM Eknath Shinde said that he had detailed discussions with the environment ministry, civic chiefs, collectors from other parts of the state on ways to tackle rising pollution levels, according to the PTI.
CM Shinde Thursday chaired a review meeting on prevailing pollution in Maharashtra amid rising concerns over the air quality in the state.
The meeting was held at the chief minister`s residence, Varsha Bungalow. Officials from different parts of Maharashtra joined the meeting virtually.
"I have given instructions to concerned authorities to take up the task of curbing pollution on a war-footing. The BMC has been asked to use more manpower to clean roads using water and hire tankers for the purpose," the CM Shinde said, as per the PTI.
The CM Shinde said that foggers (devices that create fog through intense spaying) must be used at construction sites, while the administration has been asked to focus on urban deforestation, the PTI reported on Thursday.
Meanwhile, to control air pollution in Mumbai, the BMC has served notices to more than 100 contractors and real estate firms engaged in executing private and government projects, asking them to adhere to dust mitigation norms or face action.
The Bombay High Court has also limited fireworks between 7 pm and 10 pm for Mumbai residents during the festival of lights.
Earlier, in view of the worsening air quality in several cities, the Maharashtra health department on Monday issued a public advisory asking people to avoid outdoor morning and late evening walks, running, jogging and physical exercise when the AQI turns "poor to severe", reported the PTI.
According to the PTI, the advisory said that sentinel surveillance of acute illnesses have been attributed to air pollution in 17 cities across the state.
Children below the age of five, old persons, pregnant women and those with pre-existing respiratory and cardiovascular illnesses are at high risk, the state health department said, as per the PTI.
(with PTI inputs)