Diwali 2023: 5 Perfect Millet Recipes for a Healthy and Festive Celebration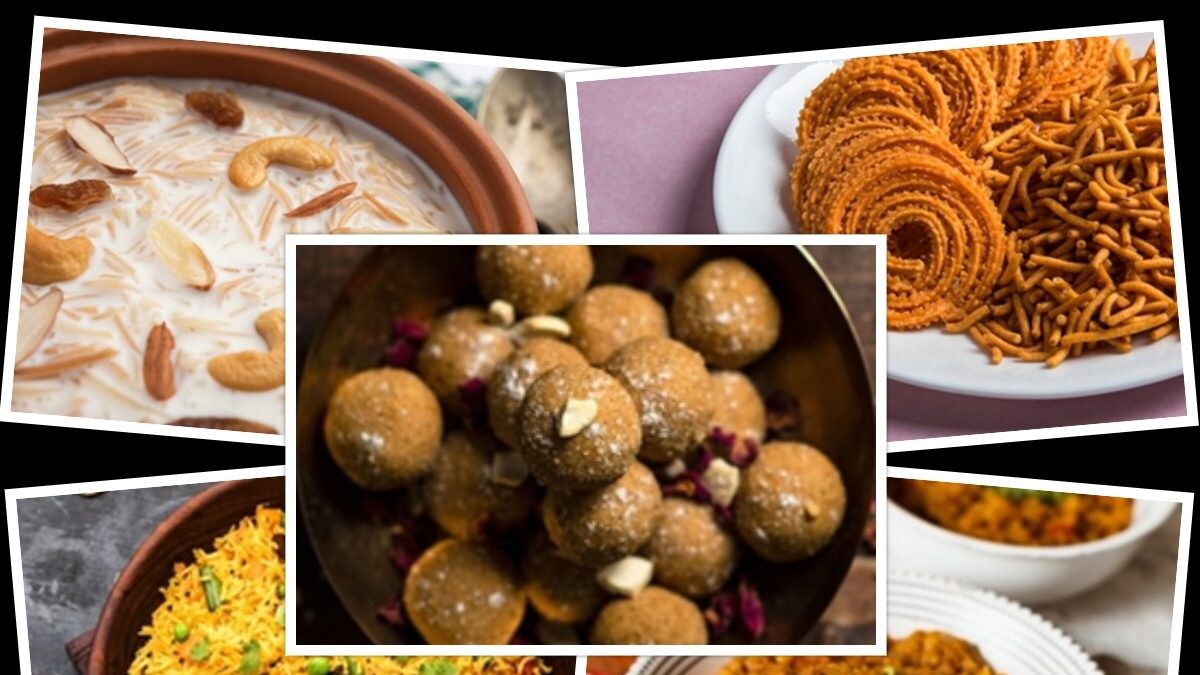 Last Updated: November 11, 2023, 13:26 IST
Diwali 2023: These five delicious recipes with a nutritional twist that will leave your taste buds craving for more. (Image: Shutterstock)
Diwali 2023: Celebrate the festival of lights with healthy and festive millet recipes that are sure to impress your guests.
Diwali, the festival of lights, is just around the corner, and it's time to celebrate with enjoyable dishes that not only delight your taste buds but also keep you healthy. This year let's relinquish tradition and give it a healthy twist by incorporating millets into your Diwali feast that are not only a good source of protein, fiber, and minerals but are also gluten-free making them the perfect choice for nutritious mouth-watering festive recipes.
ALSO READ: Happy Diwali 2023: Deepavali Wishes, Images, Quotes, Messages, to Share on Deepotsav
On this auspicious occasion, ShareChat's creator Jaya Bhattacharjee is here with five delicious recipes with a nutritional twist that will leave your taste buds craving for more. Embrace the goodness of millets this Diwali by incorporating these millet-based recipes into your celebration.
Millets of Joy: Luscious Millet Ladoos
Start your Diwali celebration with a traditional Indian sweet but with a twist! Millet ladoos are a healthier alternative to the classic boondi or besan ladoos. You can use foxtail millet or little millet to make these delicious treats. Roast the millets, blend them into a coarse powder, and mix it with jaggery, ghee, and your favorite nuts and cardamom. Shape them into small ladoos, and you have a guilt-free sweet to enjoy!
ALSO READ: Diwali 2023: 5 Traditional Dishes and Recipes to Light Up Your Festive Feast | PHOTOS
Kheer : Millet's Creamy Delight
Kheer is a Diwali favorite, and you can make it even more nutritious by substituting rice with millet. Try using pearl millet (bajra) or barnyard millet to prepare a creamy millet kheer. Cook the millets in milk and sweeten them with sugar or jaggery. Add a pinch of saffron and cardamom for extra flavor. Garnish with slivered almonds and pistachios for that perfect Diwali touch.
One-Pot Wonder: The Marvelous Millet Pulao
For a wholesome Diwali dinner, opt for a millet pulao instead of the traditional rice dish. You can use any millet variety like proso millet or barnyard millet to prepare this flavorful one-pot meal. Sauté your choice of vegetables and spices, add soaked millets, and simmer until the millets are cooked. This millet pulao is a delightful and nutritious addition to your Diwali spread.
ALSO READ: Diwali 2023: 6 Unique Regional Recipes to Try This Festive Season
Chakli Crunch: Spiraling into Health
Chakli is a popular snack during Diwali, and you can make it healthier by using millet flour. Combine millet flour with rice flour, besan, and a mix of spices to create a dough. Use a chakli maker to form the iconic spiral shapes and deep-fry until they turn crispy and golden brown. These millet chaklis are crunchy and delightful to munch on during your festive celebrations.
Pongal Paradise: Hearty Millet Mornings
For a hearty breakfast during Diwali, prepare a delicious Thinai Pongal also known as Navane Pongal in Kannada. You can use foxtail millet or barnyard millet for this recipe. Cook the millet with yellow moong dal and season it with black pepper, cumin, and ghee. Serve it hot with coconut chutney and sambar. This dish is not only nutritious but also a comforting start to your festive day.