Disabled woman carried up to marriage registrar`s office, Fadnavis responds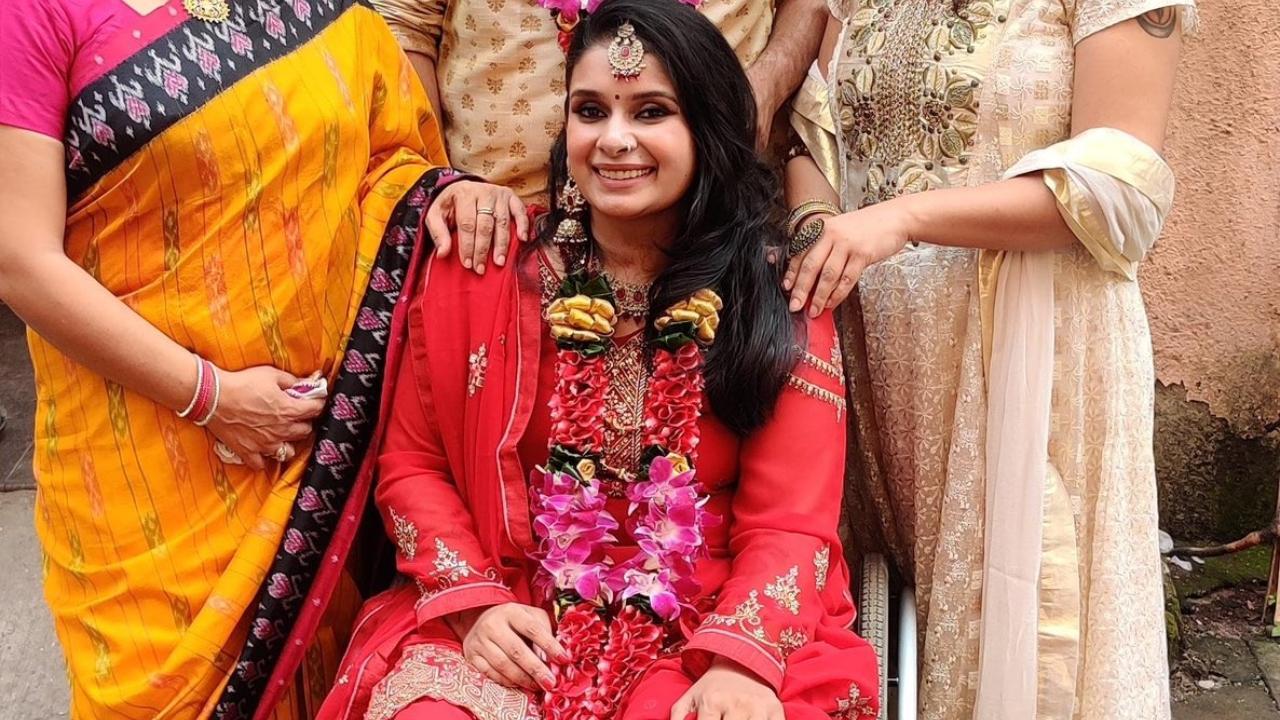 A woman in Mumbai who uses a wheelchair has reportedly claimed that she had to be carried to the second-floor office of a marriage registrar in the city on her wedding day because the building had no lift and the officials allegedly refused to come down to complete the formalities, according to the PTI.
"How is this fair? What happened to the Accessible India campaign? Just because I`m a wheelchair user, do I not have the right to get married to someone I love? What if someone had slipped and what if I had fallen on my wedding day? Who is responsible?" asked Virali Modi, who identifies herself as a disability rights activist, in a thread on X on Wednesday.
Here's the thing, EVERY building, especially government buildings, needs to be accessible for people with disabilities and senior citizens. This is not just about the registrar, it's about accessibility, awareness, and accommodation. WE DESERVE THE SAME RIGHTS AS EVERYONE ELSE! https://t.co/3oksAwWW4f

— Virali Modi (@Virali01) October 19, 2023
The post, which was retweeted many times and went viral, elicited response from Maharashtra deputy Chief Minister Devendra Fadnavis who assured her that he would look into the issue.
"I am disabled and I got married at the Registrars Office at Khar Mumbai on 16/10/23. The office was on the 2nd floor WITHOUT a lift. They wouldn`t come downstairs for the signatures and I had to be carried up two flights of stairs to get married," she wrote on X.
"I am disheartened that my country`s government and citizens cannot accommodate to my disability. My faith in humanity has been destroyed by this ordeal. I am not a piece of luggage that needs to be carried up two floors. I am a human being and my rights matter!" she added on an anguished note.
In response to Virali`s tweets, Devendra Fadnavis said he was sorry for what she had to face.
"First of all many congratulations on the new beginnings and wishing you both a very happy and a beautiful married life! Also I really am sorry for the inconvenience caused to you. I have personally taken cognisance and will take corrective and appropriate action," he wrote of X.
First of all many congratulations on the new beginnings and wishing you both a very happy and a beautiful married life !

Also I really am sorry for the inconvenience caused to you.
I have personally taken cognisance and will take corrective and appropriate action. @Virali01

— Devendra Fadnavis (@Dev_Fadnavis) October 18, 2023
(with PTI inputs)