Dandiya nights scam: Engineer gang selling fake tickets busted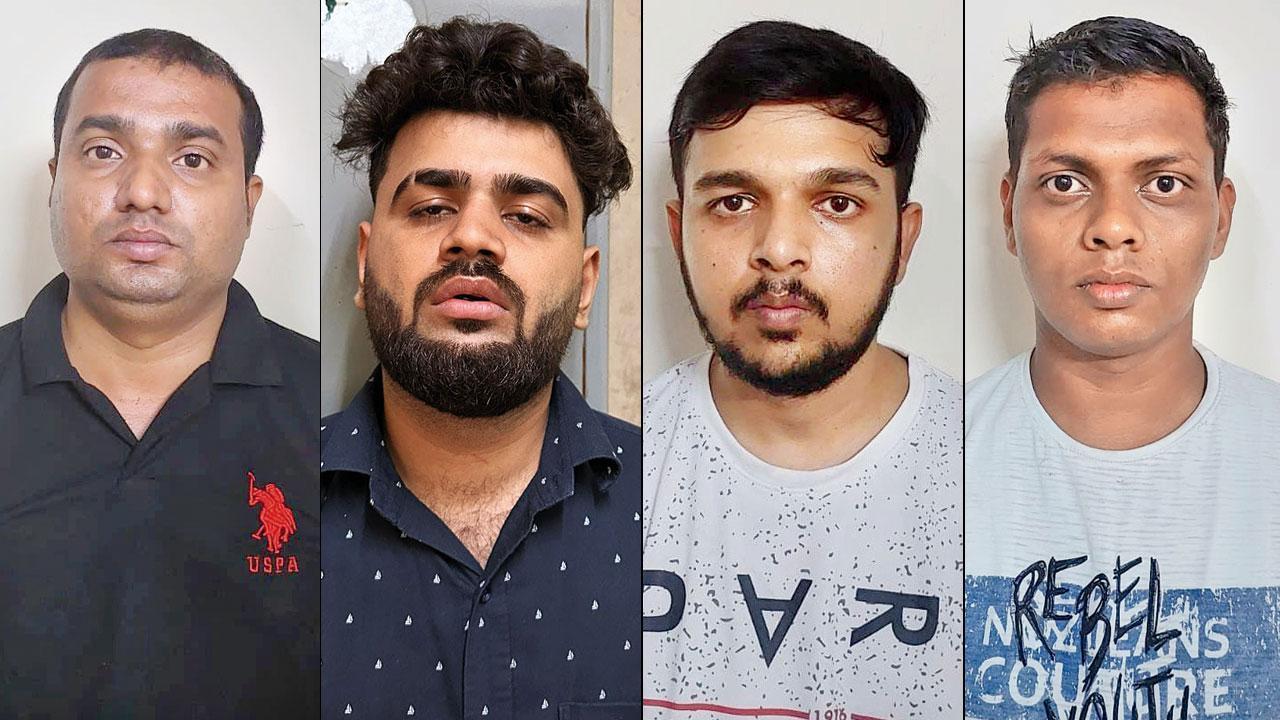 The MHB Colony police have successfully dismantled a gang, arresting six individuals, including four engineers, involved in a scheme to deceive numerous devotees by selling counterfeit session passes for the popular 'Rangratri Dandiya Nights' event, hosted by BJP MLA Sunil Rane and featuring renowned singer Kinjal Dave in Borivli West.
According to police sources, the arrested individuals produced more than 1,000 counterfeit session passes, with over 100 of them being sold to devotees at a price of Rs 3,000 per pass. The scam came to light when ten young individuals, who had acquired fake passes from the gang, attempted to enter the event venue. Suspicion arose among the gatekeepers, who promptly cross-checked the fake passes with authentic ones, revealing discrepancies in the holograms. The organisers were immediately informed.
A case under various sections of the Indian Penal Code was registered at the MHB Colony police station. The investigation was led by PSI D R Deepak Hinde, PSI Mangesh Kirpekar, PSI Mukesh Kharat, and other officers. During the inquiry, one of the gang members, Darshan Praveen Gohil, 24, was arrested. Gohil disclosed the identity of the mastermind, Karan Ajay Shah, 29, who, in turn, revealed the names of his accomplices—Paresh Suresh Nevrekar, 35; Kavish Bhalchandra Patil, 24; Santosh Khamkar; and Swapnil Kumbhar.
"Karan Shah, one of the accused, is a professionally trained engineer specialising in graphics design. He had previously worked at Atharva College until a few years ago. Kavish Patil, Paresh Nevrekar, and Swapnil Kumbhar hold diplomas in engineering and had been employed as lab technicians at Atharva College. The Dandiya event was organised by Sunil Rane, an MLA who also owns the college. Paresh initially obtained a pass for the event, which he then handed over to Shah to create a duplicate. Kavish and Swapnil were also present during this process. Within a short span of time, Karan designed an exact replica card, which was subsequently printed with the assistance of Santosh Kumbhar at a printing press located in Dadar. Once approximately 1,000 passes were ready, the responsibility for selling them was handed over to Darshan Gogil, who charged R3,000 per pass and sold them in bulk, ultimately earning around R3 lakh," explained an officer.
"We have seized fake passes, a laptop, a printer, and holograms with a total estimated value of about R36 lakh," added the officer. Further investigations have revealed that Karan Shah is highly proficient in his trade, and capable of swiftly creating duplicate designs within minutes. His expertise notably improved after watching the web series Farzi, starring actor Shahid Kapoor. "The accused were charged and arrested under various sections of the IPC. They were presented before the court and remanded in police custody," said Senior Inspector Sudhir Kudalkar of the MHB Colony police station.