Cash-for-query case: Mahua Moitra accuses ethics panel chair of 'unethical & sordid' behaviour | India News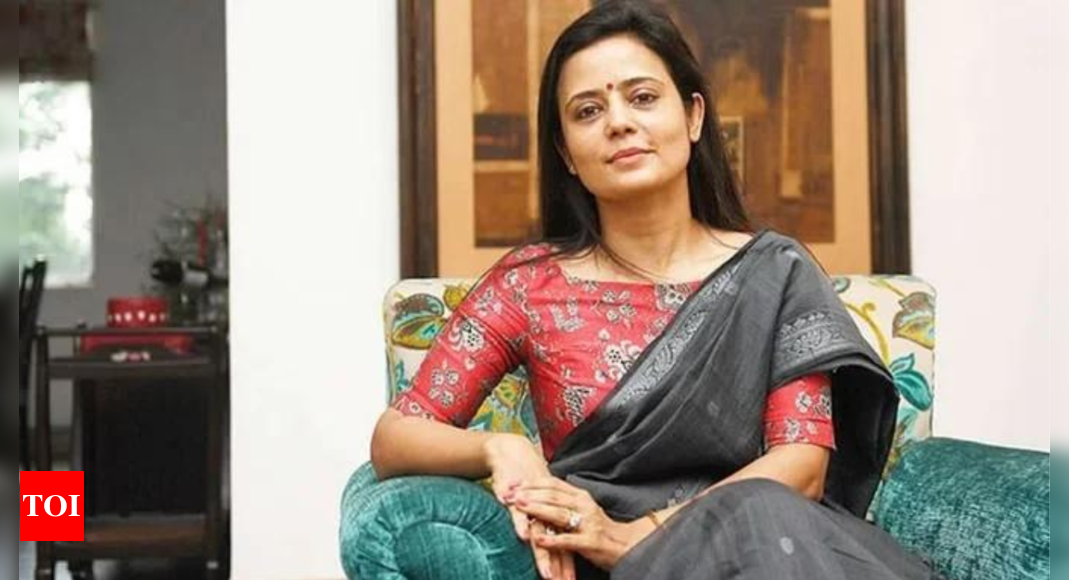 NEW DELHI: Trinamool MP Mahua Moitra wrote to Lok Sabha Speaker Om Birla on Thursday and accused the chairman of the ethics panel of displaying "unethical, sordid, and prejudiced behaviour" towards her.
"I write to you in great anguish today to update you on the unethical, sordid, and prejudiced behaviour meted out to me at the hearing of the Ethics Committee by the Chairman …
I would urge you immediately to give me protection from being subjected to personal humiliation and malicious conduct by the aforesaid under the guise of a purported "Ethics Committee" hearing," reads her letter to Birla.
'Subjected to vastraharan'
Moitra went on to say she was subjected to the "proverbial vastraharan" by the chairperson, BJP MP Vinod Kumar Sonkar, and instead of asking questions pertinent to the matter, exhibited a preconceived bias by questioning her in a malicious and defamatory way.
"I have been subjected to the proverbial 'vastraharan' by him in the presence of all members of the Committee," Moitra said in the strongly-worded letter.
"The committee ought to designate itself under a name other than the ethics committee as it has no ethics and morality left," she added.
Meanwhile, Sonkar said the committee had been tasked with conducting a comprehensive probe into the matter and that instead of cooperating, Moitra turned angry along with opposition members and they used "objectionable words" and made unethical claims against him.
Moitra, who is at the centre of a bribe-for-query row, appeared before the Ethics Committee of the lower house on Thursday. The committee is probing BJP Lok Sabha member Nishikant Dubey's allegations against Moitra.
Dubey has accused Moitra of asking questions, which were keyed in through her parliamentary account, at the behest of businessman Darshan Hiranandani in return for bribes and favours from the Dubai-based scion of a well-known business family.
Moitra has admitted that she shared her log-in credentials with Hiranandani, whom she has described as a close friend for a long time, but has ruled out any pecuniary motive and asserted that the questions were always hers.
The Trinamool Congress MP has claimed that the Adani Group is behind the "bogus" charges due to her strident criticism of the business conglomerate.
Watch Breaking: Trinamool MP Mahua Moitra appears before Parliament's Ethics Committee