CAQM enforces stage IV of graded Response Action Plan to Combat Air Pollution in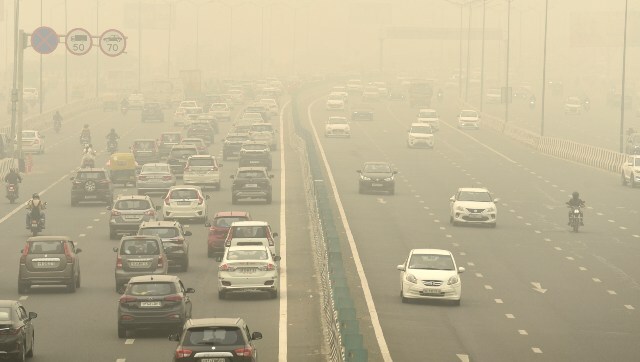 The Commission for Air Quality Management (CAQM) announced Sunday that it invoked Stage IV of the Graded Response Action Plan (GRAP) across the entire National Capital Region (NCR) with immediate effect. This decision aims to combat the ongoing deterioration of air quality in the region.
The Air Quality Commission has stated that Stage IV measures will be implemented in addition to the restrictions already in place under Stages I to III. In an official notification released by CAQM, it was stated: "Keeping in view the prevailing trend of air quality and in an effort to prevent further deterioration of air quality in the region, the Sub-Committee today has taken the call to invoke all actions as envisaged under Stage-IV of GRAP 'Severe+' Air Quality (Delhi's AQI > 450), with immediate effect in the entire NCR. This is in addition to the preventive and restrictive actions mentioned under Stage 1, Stage II, and Stage III of GRAP."
According to the 8-point action plan, the following measures will be enforced:
Ban on the entry of truck traffic into Delhi, except for those carrying essential commodities or providing essential services, as well as all LNG, CNG, and electric trucks.
Ban on the operation of Delhi-registered diesel-operated Medium Goods Vehicles (MGVs) and Heavy Goods Vehicles (HGVs) in Delhi, except for those carrying essential commodities or providing essential services.
Consideration for discontinuing physical classes for classes VI-IX and class XI, with lessons conducted online.
Decision by NCR State Governments and GNCTD to allow public, municipal, and private offices to operate with 50 per cent staffing, with the rest working from home.
Consideration of additional emergency measures, such as the closure of non-essential educational institutions and commercial activities, as well as the implementation of an odd-even vehicle registration number policy.
Delhi's Environment Minister, Gopal Rai, has scheduled a meeting with all relevant departments for Monday to ensure the strict implementation of GRAP-4, as pollution levels continue to rise.
Despite a slight decrease in the overall Air Quality Index (AQI) from 504 on Saturday to 410 on Sunday, the air quality in Delhi remained in the 'Severe' category for the fourth consecutive day, according to the System of Air Quality Forecasting and Research (SAFAR-India).
Given the persistently 'Severe' air quality conditions in several parts of Delhi-NCR, the National Green Tribunal (NGT) took action on Friday by requesting responses from the Chief Secretaries of the affected states. The NGT directed them to take immediate remedial measures and submit an action taken report to the Tribunal. In a statement, the NGT emphasized the need for immediate action to prevent and control air pollution in these cities, ensuring better air quality for residents.
With inputs from ANI