`Caged parrot` ECI a sham, is favouring BJP, alleges Sanjay Raut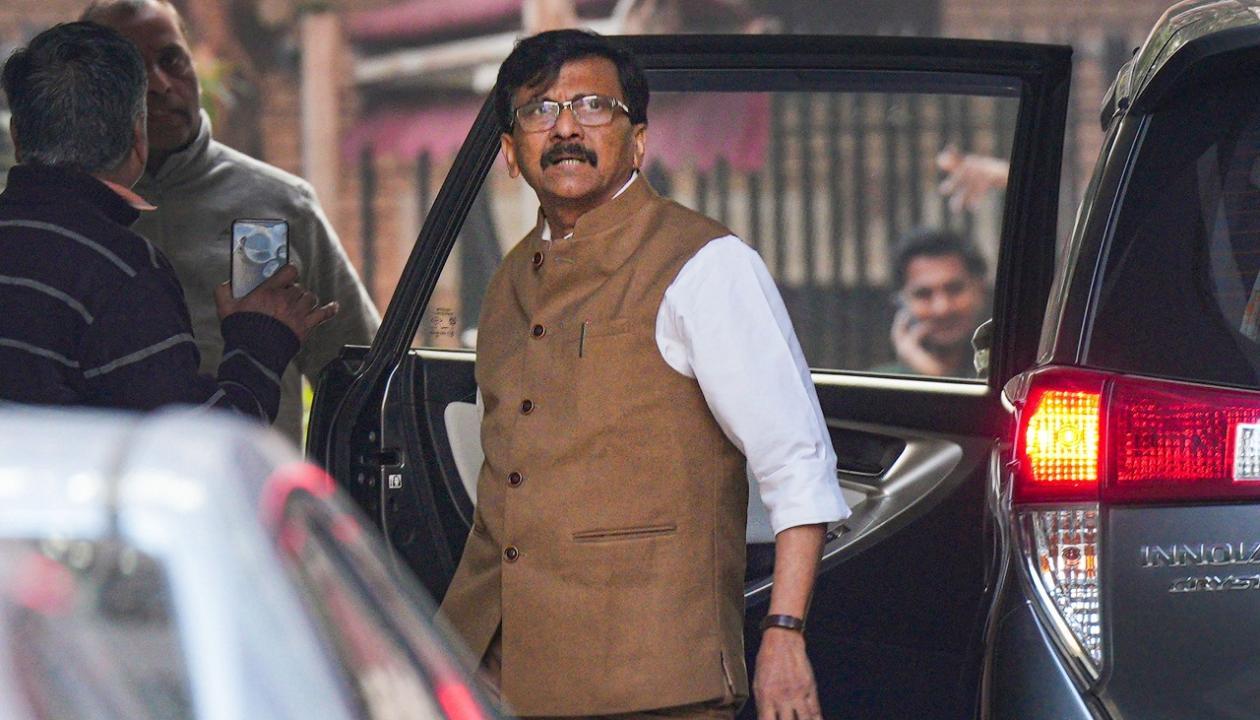 Shiv Sena (UBT) leader Sanjay Raut on Sunday said the Election Commission of India had become a caged parrot and a sham and accused it of "turning a blind eye" to the actions of the Bharatiya Janata Party (BJP), reported news agency PTI.
In his weekly column `Rokthok` in Shiv Sena (UBT) mouthpiece `Saamana`, Rautaccused the BJP of resorting to religious propaganda to "bribe" voters after losing ground in five states where Assembly polls are being held (in November), reported PTI.
Latching on to Union Home Minister Amit Shah`s statement in Madhya Pradesh last week promising people of government-organised tours to the Ram Temple in Ayodhya if the BJP retains power, Raut said this was clearly campaigning on religious lines, reported PTI.
If such a statement had been made by a Congress leader, then the ECI, like the Enforcement Directorate, would have been at the doorstep with a "warrant", the Shiv Sena (UBT) Rajya Sabha MP alleged, reported PTI.
"Garnering votes by bribing voters is shocking and the Election Commission had turned a blind eye, which is detrimental to democracy," Raut asserted, reported PTI.
The idol consecration of the Ram Temple in Ayodhya is scheduled for January 22.
"(Former chief election commissioner) T N Seshan, during his tenure, showed the poll body did not even have to roar, it just had to wiggle its tail and it would instill fear in all political parties. The Election Commission has become a sham," Raut said, reported PTI.
"Whatever has happened (during poll campaigning in five states, namely Madhya Pradesh, Rajasthan, Chhattisgarh, Telangana and Mizoram)) has proved the Election Commission has become a caged parrot," Raut alleged, reported PTI.
When Shiv Sena founder late Bal Thackeray sought votes for party candidate Ramesh Prabhu on the issue of Hindutva in the 1987 Vile Parle bypoll, his voting rights were revoked for six years, Raut pointed out. Sena MLAs Suryakant Mahadik, Ramakant Mayekar and Prabhu, who won the bypoll, were disqualified, reported PTI.
"They (BJP) managed the Election Commission and other constitutional bodies and fought the Hindutva battle," Raut alleged, reported PTI.
On Thursday, the Uddhav Thackeray-led Shiv Sena (UBT) wrote to ECI over Shah`s Ram Temple tour promise and sarcastically asked if the poll body had relaxed the model code of conduct, reported PTI.
In the letter, the Shiv Sena (UBT) accused the ECI of practising "double standards" in favour of the BJP.
(With inputs from PTI)