BMC acts against gold & silver smelting units to combat air pollution in Mumbai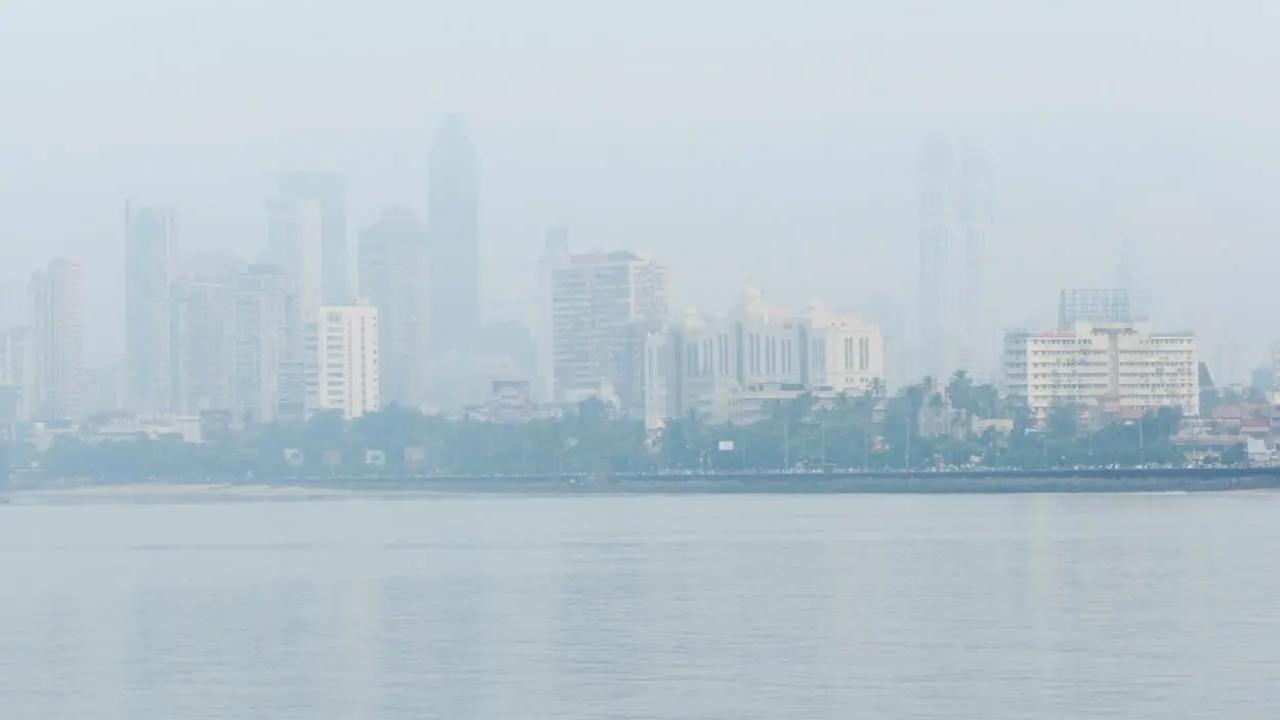 In response to the escalating air pollution in Mumbai, the Brihanmumbai Municipal Corporation (BMC) has taken action to dismantle four chimneys of gold and silver smelting units in the Kalbadevi and Zaveri Bazar areas of South Mumbai, officials said on Wednesday.
News agency PTI reported that the BMC`s C-ward initiated these measures due to concerns that these units were contributing to the city`s air pollution levels. On Wednesday, Mumbai`s average air quality index (AQI) was recorded at approximately 150, placing it in the "moderate" category, according to official data.
Smelting units, primarily small-scale factories engaged in the production of ornaments and related activities, melt gold and silver in furnaces. During this process, gaseous byproducts are released through chimneys into the atmosphere, which can become a health hazard when not properly treated.
The release of such unprocessed fumes adds to the overall pollution in the city, prompting the BMC to launch a crackdown on those violating air pollution standards, according to civic officials.
The BMC`s buildings and factories department has taken action against four such smelting units located on Dhanji Marg and Miza Marg in C-ward, confirmed an official.
In line with the directives of Maharashtra Chief Minister Eknath Shinde to curb air pollution and dust in Mumbai, the BMC has begun implementing measures across all 24 civic wards. This includes a comprehensive effort to cleanse approximately 650 kilometers of roads with water to control dust, as stated in a BMC release issued on Wednesday.
Additionally, the civic body has recently issued new guidelines to reduce air pollution in the city. Developers and those involved in infrastructure projects have been given a one-month deadline to procure sprinklers and fogging machines for their construction sites, with stern action threatened in cases of non-compliance.
Mumbai: Health alert issued in Chhatrapati Shivaji Terminus area as air quality deteriorates
Meanwhile, Mumbai`s air quality has deteriorated, with a health alert being issued in the CST (Chhatrapati Shivaji Terminus) area. On Wednesday, the overall Air Quality Index (AQI) for Mumbai was measured at 149, categorizing it as `Moderate` according to data provided by the System of Air Quality and Weather Forecasting and Research (SAFAR)-India. However, many areas in the city experienced `poor` and `very poor` air quality.
At 7 am, the state pollution control meter at Chhatrapati Shivaji Terminus (CST) recorded `very poor` air quality, prompting a health alert for the CST area. The air quality index varied across different areas of Mumbai, with the Bandra Kurla Complex showing a `moderate` air quality with an AQI of 200 at 9 am, while Colaba and Borivali East reported `moderate` air quality with AQIs of 151 and 141, respectively.
Air quality and pollution levels in metropolitan cities, including Mumbai and Delhi, continue to be a matter of concern. In Delhi, the air quality index remained in the `severe` category on Wednesday morning, with Anand Vihar recording an AQI of 452, and other areas such as RK Puram, Punjabi Bagh, Sri Aurobindo Marg, and Shadipur also reporting `severe` air quality. (With inputs from agencies)