Ashwini Vaishnaw to attend Google for India event 2023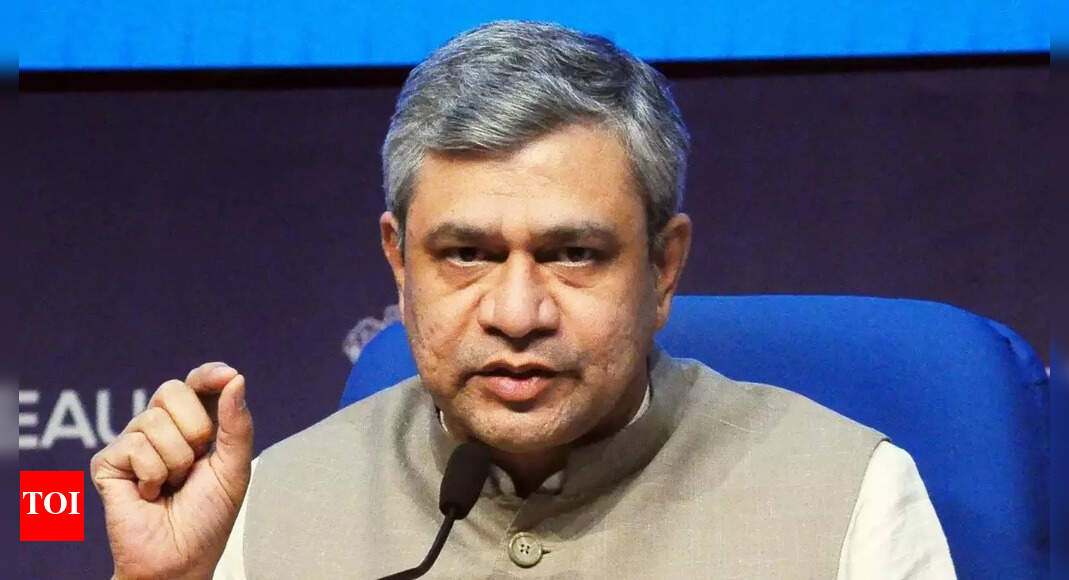 NEW DELHI: Ashwini Vaishnaw, the Minister of Electronics and Information Technology, Communications, and Railways, is set to join
Google
for India 2023. This highly anticipated event is scheduled for Thursday, October 19.
Collaborating alongside senior leadership from Google, the event promises to offer insights into the future of India's internet landscape.
The discussions will span from expanding internet accessibility to ensuring success in the online world, empowered by the application of Artificial Intelligence (AI).
The line-up of speakers includes Scott Beaumont, President of Google Asia Pacific, Sanjay Gupta, Country Head and Vice President of
Google India
, Bikram Singh Bedi, Managing Director of Google Cloud, India, Ambarish Kenghe, Vice President of Product Management for Google Pay, Saikat Mitra, Vice President of Trust and Safety for Google Asia Pacific, and Annie Lewin, Senior Director of Global Advocacy and Head of Asia Pacific at Google.org.
In its post on X Google India said "On October 19th, we will be sharing our vision for the next chapter of India's internet journey: from access to the internet, to success on the internet with the help of AI."
Earlier, on October 16 Prime Minister Narendra Modi virtually interacted with CEO of Google and Alphabet Sundar Pichai. During the interaction, the Prime Minister and Pichai discussed Google's plan to participate in expanding the electronics manufacturing ecosystem in India.
Prime Minister Modi acknowledged Google's 100 languages initiative and encouraged efforts to make AI tools available in Indian Languages. He also encouraged Google to work on AI tools for Good Governance.
The Google CEO informed the Prime Minister regarding Google's plans to improve financial inclusion in India by leveraging the strength and reach of GPay and UPI. He also emphasized Google's commitment to contribute to the development trajectory of India.
Prime Minister also invited Google to contribute to the upcoming Global Partnership on AI Summit, which will be hosted by India in December 2023 in New Delhi.
The Prime Minister welcomed Google's plans to open its global fintech operations centre at the Gujarat International Finance Tec-City (GIFT) in Gandhinagar.
Sundar Pichai thanked the Prime Minister for the meeting in his post on X saying "Thank you PM @narendramodi for the terrific meeting today to discuss Google's ongoing commitment to India, and how we are expanding our operations, leveraging AI, and increasing our partnerships."
In June this year Google announced that it was investing USD 10 billion in India's digitisation fund.
The Google for India 2023 is set to commence at 10 AM today, opening doors to a host of enriching discussions, announcements, and insights.