Air India Express unveils new branding, strategy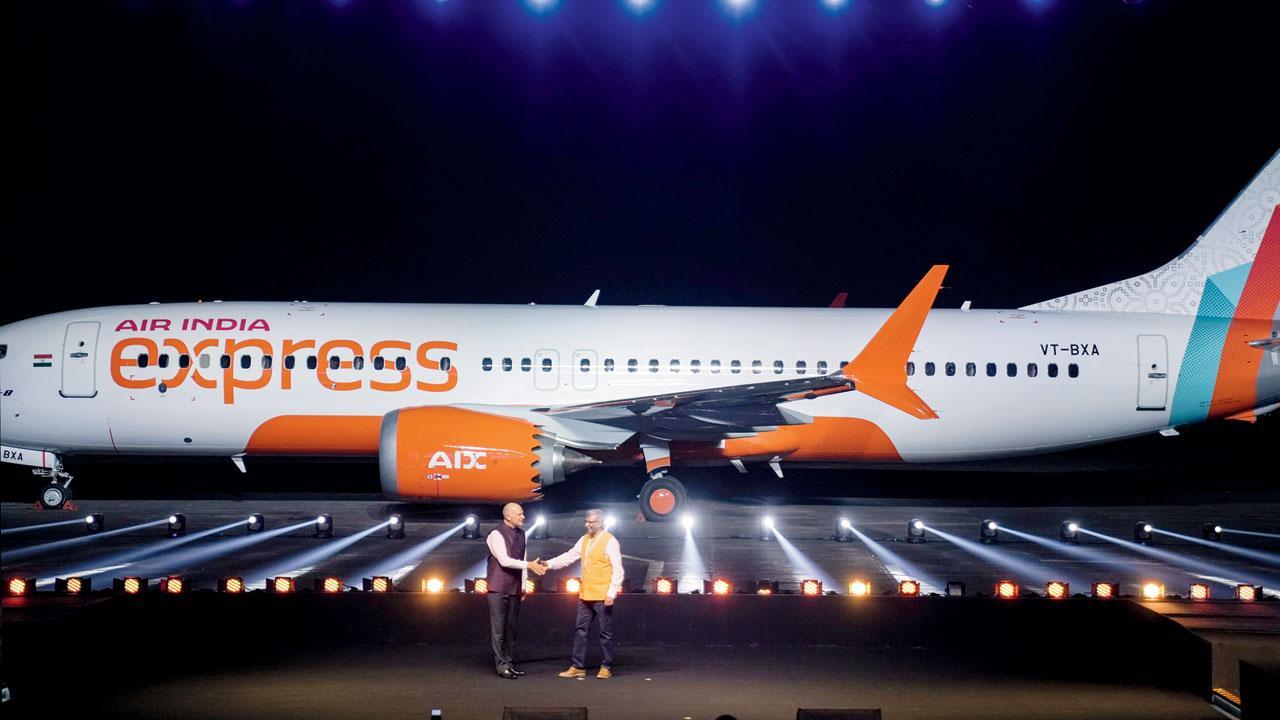 Air India Express and AirAsia India, both subsidiaries of the Tata-owned Air India, unveiled their common, refreshed 'Air India Express' branding on a new Boeing B737-8 aircraft ahead of their merger. Campbell Wilson, chairman, Air India Express, said, "With the merger of Air India Express and AirAsia India now in the final stages, we are also seeing the transformation of the aviation landscape. We are proud to present the new brand of Air India Express, a vitally important part of the new Air India Group, charged with providing the best value, accessibility and domestic and regional connectivity to every Indian, to become the airline of a new generation." According to Wilson, the broader ambition of these efforts is to better connect India and Indians, to each other and to the world.
Speaking of the new brand identity, Aloke Singh, managing director, Air India Express, said that the integrated Air India Express-AirAsia India entity will operate with a modern, refreshed branding, positioned as "new India`s smart connector". "The re-branding marks a new phase in our ambitious growth and transformation journey, starting with induction of the modern fuel-efficient Boeing B737-8 aircraft. With 50 aircraft set to be inducted into the fleet over the next 15 months, we double in size in a short span of time. Over the course of the next 5 years, we aim to grow to a fleet of about 170 narrow-body aircraft, with a network spanning the domestic and short-haul international markets," he said. The company plans to continue with their unique tradition, with the aircraft livery featuring a variable tailfin design inspired by the rich art and craft heritage of the country, themed 'The patterns of India'.
Air India Express is a subsidiary of Air India and a part of the Tata Group, operating over 300 flights daily across 30 domestic and 14 international airports, with a fleet of 58 aircraft comprising 28 Boeing 737s and 28 Airbus A320s. Air India Express invites guests with the proposition to 'fly as you are', using thoughtfully considered technology to enable flyers to personalise and take charge of their travel experience. The airline offers gourmet hot meals, comfy seats, AirFlix in-flight entertainment and a host of exclusive loyalty benefits for members of the Tata NeuPass rewards program. These features can be availed of on the airline's award-winning website, airindiaexpress.com. In January 2022, Air India Express, together with Air India, was successfully privatised, with ownership returning to the Tata Group that had initially founded Air India.
58
No of aircraft currently in fleet