AIIMS Rishikesh Recruitment 2023: Registration Begins for 85 Faculty Posts, Salary up to Rs 2,20,400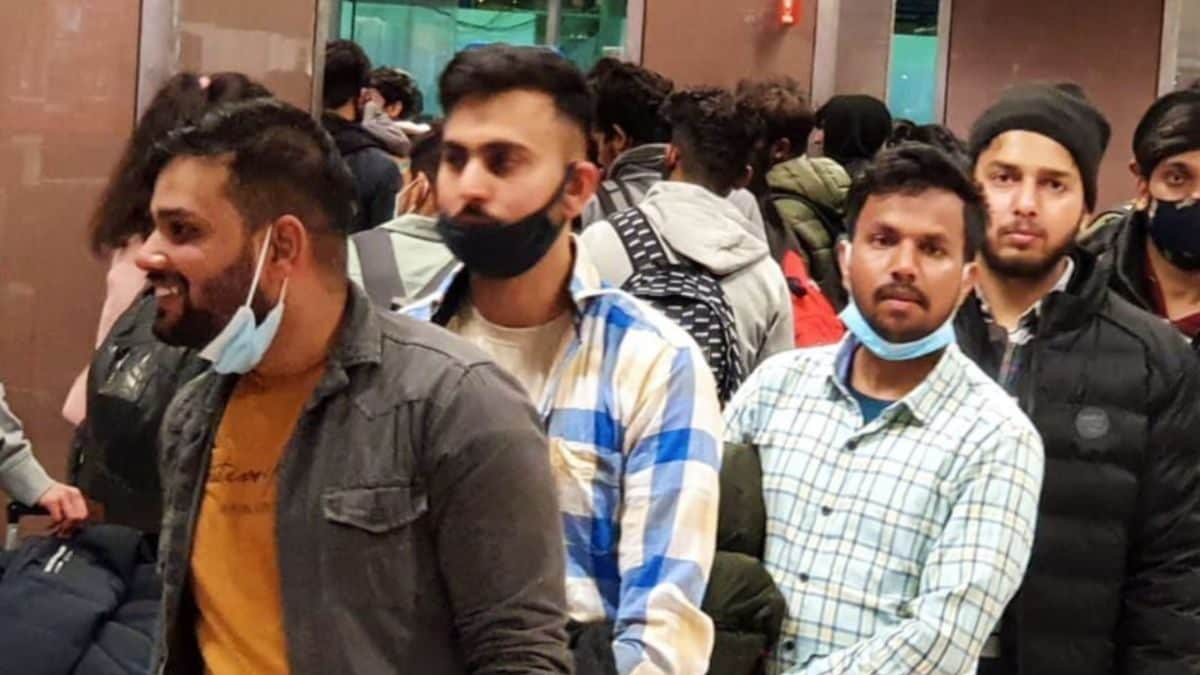 Last Updated: November 06, 2023, 16:59 IST
Through this recruitment campaign, AIIMS, Rishikesh plans to fill a total of 85 positions, including 72 backlog vacancies and 11 fresh openings (Representative Image)
AIIMS Rishikesh Faculty Recruitment 2023: The registration process began on October 23 and the deadline for the submission of the application form is November 13
The All India Institute of Medical Sciences (AIIMS), Rishikesh has started accepting applications for faculty posts. Candidates can apply for the vacancies through the official website at aiimsrishikesh.edu.in. The registration process began on October 23 and the deadline for the submission of the application form is November 13. Through this recruitment campaign, AIIMS, Rishikesh plans to fill a total of 85 positions, including 72 backlog vacancies and 11 fresh openings.
If a candidate intends to apply for more than one position, he or she must fill out each form separately and submit the required application fee online. It is important to note that the number of positions may be increased, decreased, or cancelled without prior notice. Furthermore, the institute's director maintains the authority to fill seats in stages.
The management of AIIMS Rishikesh maintains the right to determine the kind of appointment (direct, deputation, or contractual) to be provided to qualified applicants. The reservation policy would be in accordance with the guidelines released by the Government of India from time to time.
AIIMS Rishikesh Faculty Recruitment 2023: How To Apply
Step 1: Go to the official website of AIIMS Rishikesh at aiimsrishikesh.edu.in.
Step 2: Search and click on the "Job/Recruitment" section on the homepage.
Step 3: Then complete the application form with all the necessary details.
Step 4: To complete the process, make the required fee payment.
Step 5: Upload all the documents asked.
Step 6: Cross-check details and submit the application form.
AIIMS Rishikesh Faculty Recruitment 2023: Application Fee
For General, EWS, and OBC (Male) category candidates, the application fee is Rs 3000. For General, EWS, and OBC (Female) applicants, the registration fee is Rs 1,000. The SC/ST category aspirants need to pay Rs 500. Fees must be paid solely through the online application site. The fee will not be reimbursed under any circumstances.
AIIMS Rishikesh Faculty Recruitment 2023: Salary Details
Under Level 14-A, professors will earn salaries ranging from Rs 1,68,900 to Rs 2,20,400. Selected candidates for the post of additional professor will be compensated in the range of Rs 1,48,200 to Rs 2,11,400, which falls within Level 13A-2.  Those accepted for the position of associate professor will be paid between Rs 1,38,300 to Rs 2,09,200 at Level 13A-1. Selected candidates for the position of assistant professor will be paid between Rs 1,01,500 and Rs 1,67,400, according to the Level 12 pay scale. While under Level 11, the shortlisted applicants for the job of nursing lecturer (assistant professor) would be paid in the range of Rs 67,700 to Rs 2,08,700.