A Journey of Integrity, Recognition, and Quality in E-commerce Cosmetics – PNN Digital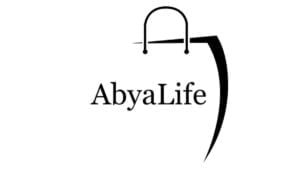 New Delhi (India), October 14: In the bustling world of e-commerce, where beauty and wellness products flood the market, AbyaLife stands out as a beacon of integrity and consumer-centric values. Founded in 2022 by passionate entrepreneurs hailing from the small town of Sasaram, Bihar, AbyaLife has rapidly carved its niche in the cosmetics industry with a commitment to quality, dependability, and unparalleled customer service.
Founding Principles:
AbyaLife prides itself on its commitment to providing the best results for its consumers without resorting to manipulative tactics. The company operates with an open-source ethos, inviting feedback directly through email or WhatsApp, thus fostering a transparent and accountable relationship with its customer base. This dedication to transparency has not only shaped the brand's identity but has also garnered recognition and accolades.
Accolades and Recognition:
AbyaLife's journey has been marked by notable achievements, earning the company a position among the top 100 powerful personalities by GlantorX in the previous year. This recognition is a testament to the brand's impact and influence in the competitive market.
Furthermore, AbyaLife achieved a significant milestone by receiving the Best Entrepreneur Award from the India Peace Award Council (IPAC) in the current year. This prestigious accolade, accompanied by a lifetime membership, underscores the brand's commitment to excellence, innovation, and contributing positively to the entrepreneurial landscape.
Product Range and Future Endeavors:
AbyaLife's product line currently includes a diverse range of facewashes and creams, meticulously curated to meet the varying needs of its consumers. The brand's focus on quality ensures that each product is crafted with care and precision, reflecting the company's dedication to customer satisfaction.
Looking ahead, AbyaLife has ambitious plans to expand its product offerings, promising to introduce even more groundbreaking and consumer-centric products. This commitment to continuous innovation aligns with the brand's vision of becoming a holistic provider of beauty and wellness solutions.
Community Engagement and Consumer Happiness:
Beyond the realm of commerce, AbyaLife actively engages with its community, recognizing the importance of a symbiotic relationship between brand and consumer. The open invitation for feedback serves as a testament to the brand's genuine interest in the opinions and experiences of its customers. This two-way communication not only fosters trust but also enables AbyaLife to adapt and evolve based on the dynamic needs of its clientele.
AbyaLife's journey from a small town in Bihar to earning accolades on a national scale is a testament to the brand's unwavering commitment to principles of integrity, quality, and customer satisfaction. As they continue to make strides in the e-commerce cosmetics industry, AbyaLife serves as an inspiring example of how a brand, built on values, can not only succeed but also leave a lasting impact on the market and the lives of its consumers.
If you have any objection to this press release content, kindly contact pr.error.rectification[at]gmail.com to notify us. We will respond and rectify the situation in the next 24 hours.