3.1 magnitude earthquake strikes Faridabad near Delhi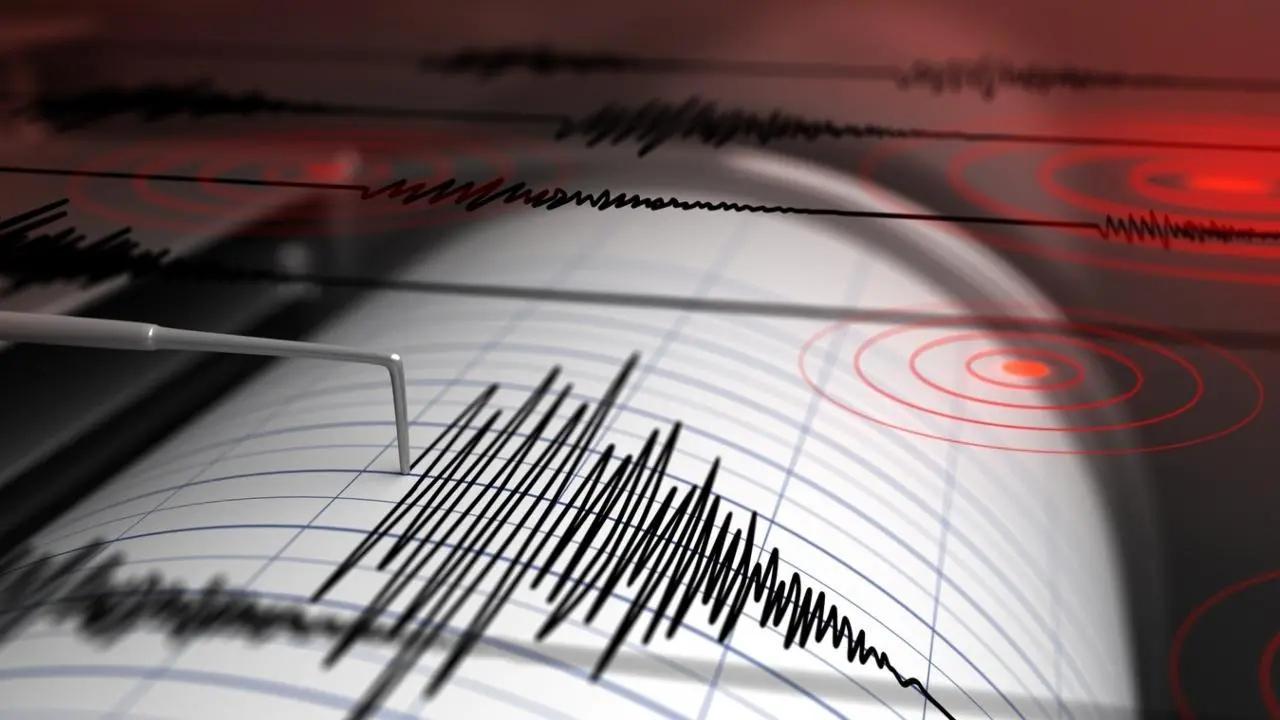 An earthquake of magnitude 3.1 struck Faridabad in Haryana at 4.08 pm on Sunday, the National Centre for Seismology said.
It said the epicentre for the quake was nine kilometres east of Faridabad and 30 kilometres southeast of Delhi.
The quake triggered panic among people, with many in Delhi and the National Capital Region reporting vigorous shaking of furniture.
Several social media users shared visuals of people rushing out of residential buildings.
The tremors woke up some people in Noida from their afternoon slumber.
"I was sleeping. Suddenly, I felt as if someone had climbed on my bed. I woke up only to find that it was an earthquake. A lamp and the fan in the room were swinging," Ashwin Saxena, a resident of Prateek Wisteria in Noida, told PTI.
Several people who were in crowded places also felt the tremors. Sangeeta Sharma, who has put up a stall at the ongoing Handicrafts Exhibition at the India Expo Mart in Greater Noida was among them.
"I felt as if the floor of the exhibition area was shaking. I was told by those nearby that it could be because of activities on the upper deck or outside our hall. But soon we got to know of the earthquake," Sharma said.
Previously on October 3, strong tremors reverberated through parts of north India, including the Delhi-NCR, after a series of earthquakes, the strongest being of magnitude 6.2, jolted Nepal in quick succession.
India is located in a seismically active region. But with a lot of microearthquakes occurring every day, the stored-up energy gets released, according to Director O P Mishra of the National Centre for Seismology, Ministry of Earth Sciences.
Experts say the impact of a large-scale earthquake can be reduced if people and institutions strictly comply with the bylaws and codes to build resilient structures.
They say the resonant frequency of a building can play a critical role in determining the level of damage that it experiences during an earthquake.
Buildings have natural frequencies of vibration, also known as resonant frequencies, which are determined by their mass, stiffness and size. The ground motion during an earthquake can excite these natural frequencies, causing the building to vibrate at its resonant frequency.
If the frequency of the ground motion matches or is more than the resonant frequency of a building, the structure will experience significant amplifications of the ground motion, leading to more intense shaking and potentially causing significant damage.
This story has been sourced from a third party syndicated feed, agencies. Mid-day accepts no responsibility or liability for its dependability, trustworthiness, reliability and data of the text. Mid-day management/mid-day.com reserves the sole right to alter, delete or remove (without notice) the content in its absolute discretion for any reason whatsoever