Pune drug lord Lalit Patil's Mumbai man held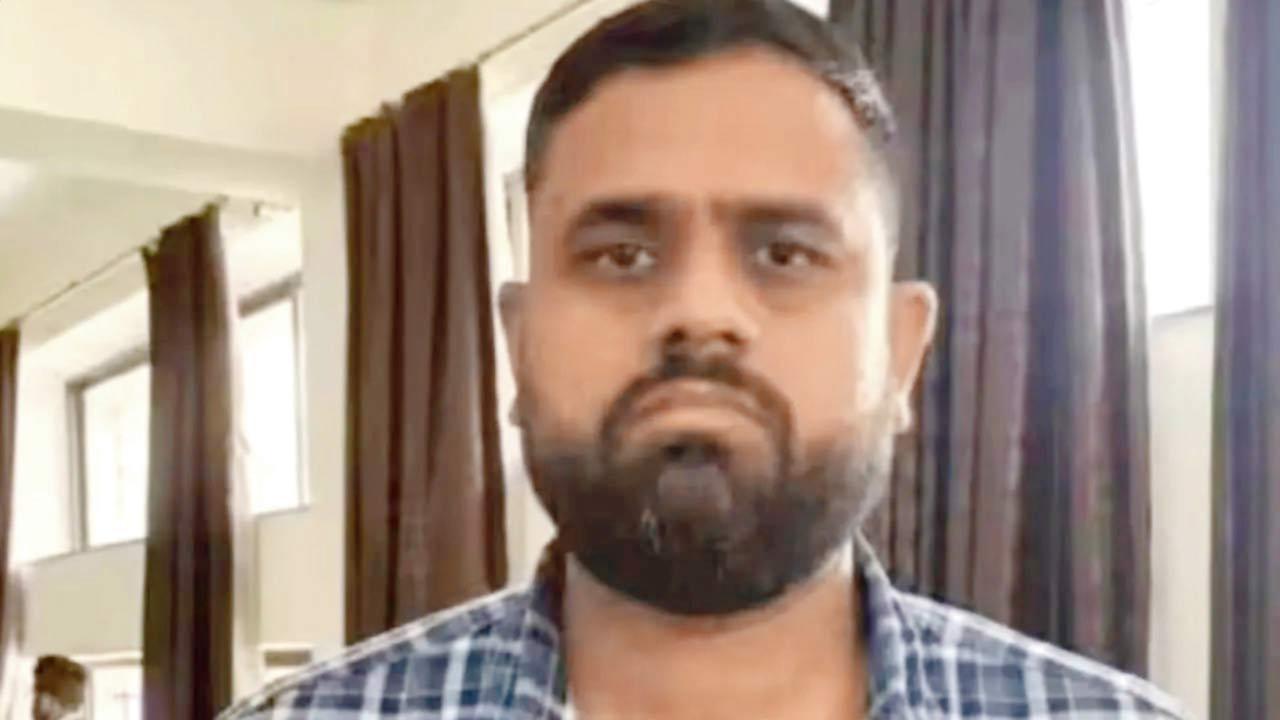 The Sakinaka police have arrested Amir Shaikh, a drug dealer who allegedly was hand in glove with Pune drug lord Lalit Patil. "His name popped up during Lalit Patil's interrogation. We acted swiftly and apprehended him from Kurla late at night on October 25," said a police officer. Shaikh's is the 17th arrest made by the police as they busted R300 crore mephedrone (MD) drug manufacturing company in Nashik.
According to the police, Amir Shaikh, 32, is a "top drug dealer" in the city. He procured huge amounts of drugs from Lalit Patil and then distributed the contraband in various parts of the city, based on the orders. The police suspect that he also supplied financial aid to the Patil brothers to run the drug factory in Nashik.
"As soon as Patil fled from Sassoon hospital, Shaikh started to change his location. He also took a rented flat somewhere in Vasai-Virar. Based on information provided by a reliable source and after technical investigation, we apprehended him from his residence in Kurla," said the police officer.
Shaikh is in police custody till October 30. File Pic/Shirish Vaktania
According to sources, Shaikh plays an important role in the drug syndicate across the state. "More information will be revealed when we interrogate Patil and Shaikh face to face," the police officer said on the condition of anonymity. According to a source from the Pune police, Shaikh also gave contacts to Patil to increase his client base in Pune. Based on Shaikh`s inputs, Patil supplied drugs to Pune-based customers.
The police are looking to arrest more people involved in the racket. "We have already detained one person," said an officer. Shaikh has been booked under relevant sections of the NDPS Act. The Andheri court remanded him to police custody till October 30. Meanwhile, the Pune police arrested Nashik-based jeweller Abhijit Dusane after receiving information that Patil had purchased 8 kg gold and 70 kg silver from his shop using drug money. According to the police, Patil's brother Bhushan purchased gold and silver from Renuka Jewellery.
The police recovered 3 Kg of gold from the possession of Bhushan's girlfriend Archana Nikam and are trying to recover the remaining gold and silver. Cops also suspect Patil and Bhushan may have made purchases of gold and silver from many others and many Nashik-based jewellers are on the police radar. The police investigation revealed that Patil used to sell a large amount of narcotics, and was making around R15 crore a day which he would use to buy gold and silver. The investigation also revealed that Patil had bought some properties in the name of his second girlfriend Pradnya Kamble.